How to Download Wallpaper to the iPad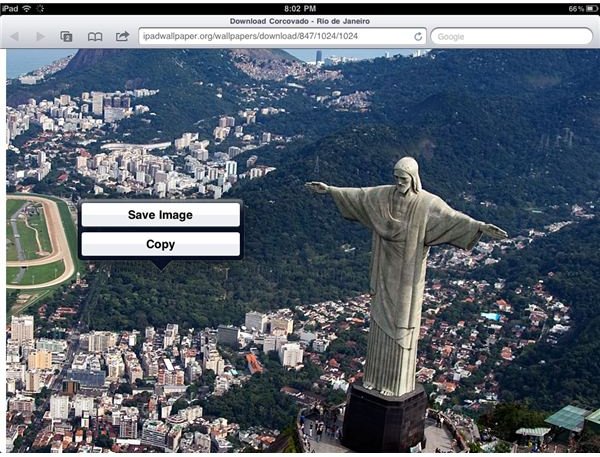 How to Download and Set Your Wallpaper
The process of downloading wallpaper to an iPad is essentially the same as the process for saving pictures to that iPad and then assigning it as the iPad wallpaper. The images that you want to use for iPad wallpapers are going to be ones that are size appropriate and fit the dimensions of the iPad itself, but you can still easily use random pictures and then assign as iPad wallpapers.
If you are looking at websites for free iPad wallpaper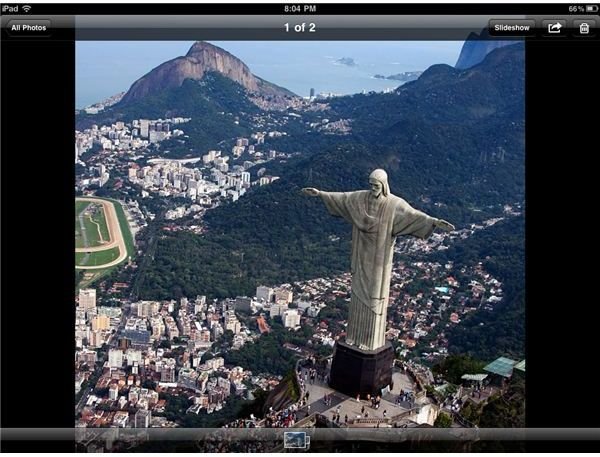 then you will want to select the image of choice and have it brought out to its full size. From here you will tap and hold it so that it will give you the option to either Save Image or Copy the image, and you will select to Save Image.
This will bring the image into your Photos section, where you can then select it to bring it up. Once you do you will select the icon in the upper right hand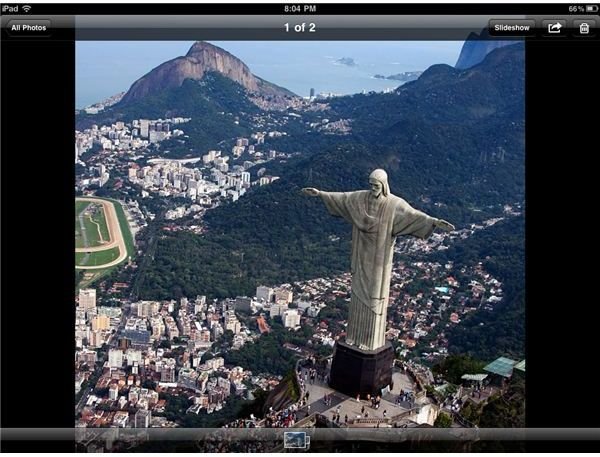 corner that looks like a square with an arrow leaping out from it. Here you will see the options Email Photo, Use as Wallpaper, Print, and Copy Photo. You will select the Use as Wallpaper option, which is the second one down.
This will reposition the photo so that it fills up the screen in the orientation that you have selected. In the upper right hand corner you will see three iPad wallpaper options: Set Lock Screen, Set Home Screen, Set Both. This will allow you to choose where you want this to appear as your iPad wallpaper at, or if you just want it to be the blanket wallpaper. Once you select the one you want you will have successfully set the iPad wallpaper that you downloaded.
Sync Photos to the iPad
You can also add a wallpaper to your iPad from a PC or Mac. When you plug in your iPad to sync it you will select the iPad from the left hand Device heading and then select Photos from the regular screen in the middle. Make sure that the box is checked to sync photos to the iPad, then find the folder where you compiled your iPad wallpaper files.
From here on you will sync photos to the iPad that you have downloaded on your hard drive. This will be much the same as when you sync apps to the iPad. You can then use the photos as wallpaper by the same process outlined in the section above.
Free iPad Wallpaper
There are a lot of servies that will offer you iPad wallpaper at a price, but since the process for how to download wallpaper to an iPad is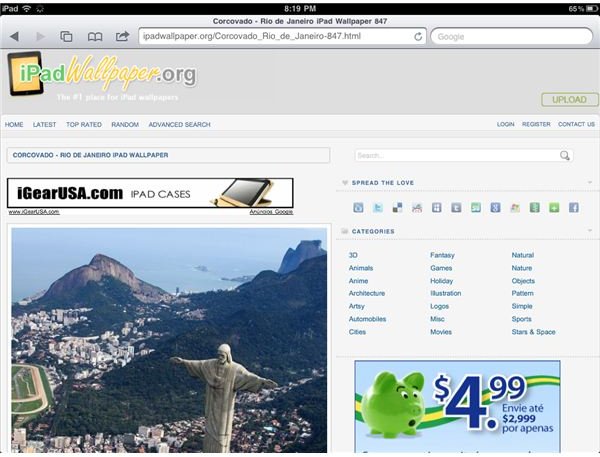 essentially one of just saving the image, you can find free iPad wallpaper anywhere.
Many websites are devoted to offering free iPad wallpaper and have images that are the correct size, making them easy to port over to the iPad. Other sites are based around a vague "iPad theme" and will have Apple inspired images.
iPadWallpaper.org has a large collection of high quality wallpaper images that you may want to browse through, many of which are based around popular free iPad wallpaper types such as Star Wars or landscapes. iPWalls.com has an interesting collection of free iPad wallpapers, and you may even find iFullScreen.com useful since it prides itself on having one of the largest collections of free iPad wallpaper images online.
This post is part of the series: Photos on the iPad
Here are different articles that deal with photos on your iPad.