The Top 4 eBooks for Kids Available on the iPad

eBooks for Kids
The iPad is becoming increasingly popular with kids due to the rich media eBooks that are available for the device. Not only will these eBooks teach kids how to read, but they will provide other valuable skills such as color identification and hand-eye coordination.
Some of the most popular eBooks include Dr. Seuss, Disney and classic tales such as The Velveteen Rabbit. This article is a short roundup of the best iPad eBooks for kids between 2 and 10.
Hop on Pop - Dr. Seuss
Hop on Pop, a universal favorite for teaching children how to read, is now available for the iPad, iPhone and iTouch. Children can read this eBook in three ways. Younger children can pick the "Auto Play" mode, which plays like a movie, automatically reading and turning pages. "Read to Me" allows kids to listen to the narrated story while the words are highlighted as they are read. "Read it to Myself" is the book in its traditional form.
Cost: $3.99
Toy Story Read-Along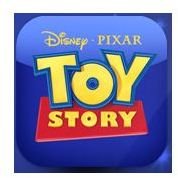 Based on the popular movie, Toy Story Read-Along features the movie's favorite characters as Buzz Lightyear and Sheriff Woody try to find their way back to Andy's room. Children can enjoy the "Read to Me" mode to have the story read to them or follow the story at their own pace. They can also record their voice as they read the story and have the recording played back to them. Other exciting features include Finger Painting, sing alongs from the movie's soundtrack and interactive games.
Cost: Free
The Velveteen Rabbit

Meryl Streep narrates this classic story and is accompanied by pianist George Winston. Children can listen to her read, read the story themselves, watch the video or listen to the recording of your voice as you read the story to them.
Cost: $0.99
The Queen Bee StoryChimes

The Queen Bee is a story about three princes who compete for the princess' hand in marriage. In order to win, they must complete three tasks that will restore an enchanted castle to its original beauty. This story is part of a collection that is sold separately.
In order to get The Queen Bee, you must buy the StoryChimes app. The app allows you to turn the background music on or off, read along with text or listen in full screen mode, set the page to turn automatically or manually, and more.
Cost: $0.99
Conclusion
The purpose of this article was to give you a starting point in finding fun ebooks for kids that will educate and entertain. You can buy each of these books from iTunes or the publisher's websites, which I have included. Why not visit the iTunes store to see what you can find for your child?
References
Oceanhouse Media - omBooks - https://www.oceanhousemedia.com/products/drseuss/
Disneybookapps.com - https://www.disneybookapps.com/
Ruckus Media Group - https://www.ruckusmediagroup.com/
StoryChimes - https://storychimes.com/