The Three Best iPad Book Converter Software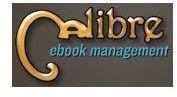 Calibre
The most popular universal iPad book converter software is Calibre. One excellent feature of this program is the price – free. That's right, you can convert your ebooks at absolutely no cost. Calibre is a converter and complete e-book management tool. Any books you download to your Mac or PC can be managed through Calibre's library management feature. You can sort books by author, date published, title, size, rating, date added and many other categories. To make searching for files easier, you can also add custom tags and comments.
Calibre can convert e-books into numerous formats from many different formats. See the list below for a complete conversion formats.
Input Formats – CBC, CBZ, CBR, CHM, EPUB, HTML, FB2, LRF, LIT, MOBI, PDF, ODT, PRC, PML, PDB, RTF, RB, TCR, SNB and TXT
Output Formats – EPUB, FB2, LIT, OEB, LRF, MOBI, PML, PDB, RB, SNB, PDF, TCR and TXT
The biggest con with Calibre is possible image and table loss when converting PDF files. This is due to the way the files are embedded in the PDF file.
You can add books to your iPad, along with many other e-book readers, straight from Calibre. You can also add files to your iPad using Calibre's content server, which allows you to manage your collection online. Books converted through Calibre can be read through iBooks or Stanza on your iPad.
Another benefit of Calibre is the ability to download news from websites and RSS feeds and convert them into an e-book form. This means that this iPad book converter software not only provides you with news, but automatically converts it into an easy to read format for the iPad.
Kindle App
Amazon provides thousands of books for their Kindle reader. By default, Kindle books cannot be read on the iPad. In order to convert Kindle books into an iPad format, Amazon provides users with the Kindle app. When you use this app, any Kindle books you download can be read on the iPad easily. You must have the iPad OS 3.2 software in order to download the app. This solution works perfectly if you typically only read Kindle books.
Nook App
Another popular e-book reader is the Nook from Barnes and Noble. With the seemingly endless selection of Nook compatible books, many iPad users will want to download and read Nook books on their iPad. Barnes and Noble provides a free Nook app for iPads. This app allows you to download any Nook book and convert it for iPad compatibility.
Other Formats
For other specialty publishers, like Kindle and Nook, check the manufacturer's website or Apple's App Store for possible free converter apps for your iPad. Generally, Calibre is best for multiple formats, but if it doesn't support your format, the manufacturer is the best solution for finding an iPad converter.