Avoco Secure Secure2Trust Review: How to Keep Your Documents and Data Safe
Cyber Predators are on the rise; the incidence of data theft is burgeoning and interestingly, the amount of data being stored on any average company server is shooting straight up. With so many documents doing the rounds within the company and with so many employees left to handle all of that data, secure data management is indeed dicey.
Companies have to battle with rising document thefts, document mismanagement and other such practices within the company and most of the threats come from seemingly unintentional file transfers – using the Internet, uploads or writing on CDs, etc.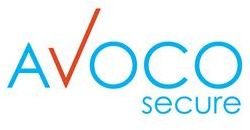 Avoco secure2trust boasts of a variety of features to help companies manage with its document management problems and is one of the best products out there, after much evaluation. Secure2trust provides enterprise wide management capabilities like protecting all sorts of Microsoft and related documents – everything from Microsoft Office, Adobe PDF files and can allow you to do delegate who should be able to print/copy/transfer these documents and who cannot. It even allows you to manage what can be done to each of these documents with respect to transfers to portable media, access to documents over a remote desktop session and even set time-restrictions as to when a file can be accessed.
The product has been well-thought of and is enterprise friendly Since it is a known fact that email is the ubiquitous messaging means for many businesses, Avoco secure2trust can be extended onto Microsoft Outlook by using a plug-in, using which all the functionalities of the software can be transferred to emails too, and makes for an incredible email control set-up.
Avoco secure2trust: Easy to Install, Use and Has a Robust performance
The system, unlike most other enterprise grade systems, is pretty to easy to install and will get to work almost immediately. Installation is a 3 part procedure – Firstly, the web server must be created (if not done, already) and then it must be made to host the manager component executable. In the second part of the Installation, the manager component itself must be set-up and customized according to your company needs and lastly, the clients (machines where you would want this software to deploy the document control) must be engaged.
An Active Directory is instrumental is allowing the clients to be deployed using the central server. Even on the clients, this is remarkably easy software to deal with. It's easy to understand drop-down menus make document control by the users on the client machines a child's play. The Active Directory model also eliminates the need to do separate configurations for both users and then the policy enforcers.
Plenty of Support on the software, starting with the Impressive documentation and the document library has several guides in PDF format, all of which provide easy-to-understand steps making it easy for anyone to follow – covering all installation, configuration and trouble shooting issues. For $370 a user, this is indeed a Superb Value for Money.
Vendor: Avoco Secure
Vendor Link: https://www.avocosecure.com
Price: $370 per User.
Pros: Easy-To-Use Interface; Easy Installation; Value-for-Money; Can be Centrally Managed and Deployed
Cons: Lack of a full-fledged support system; Sold through resellers so Avoco might not always deal with your issues.

Verdict: Don't have to think twice about secure2trust when it comes to document control for your Enterprise. Avoco Secure2trust has also been ranked as the Best Buy by a SC Magazine Review. It is not just used for companies per se, but can be used for Institution (like schools, NGO or colleges, where documents need to be controlled and managed).
References and Additional Resources
A Review of Avoco Secure2Trust by SC Magazine
Another Review on the Secure2trust from the standpoint of it being E-DRM software