Develop a Knowledge Management Strategy in Your Company for Success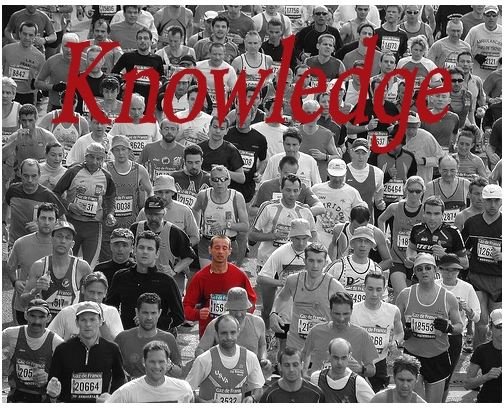 Knowledge Conversion
One strategy for knowledge management focuses on the conversion of knowledge from tacit knowledge of each individual employee
into a collective knowledge that benefits the entire organization. The people who interact with customers, vendors, media, and other entities during routine business know more about those entities than other people in the company. This knowledge can be valuable for the deployment of strategies that could help improve the experience of all customers, improve the quality of products and services, and even lower purchasing costs, but often that knowledge remains inside the minds of key individuals who take it with them when they leave the company.
By focusing on the conversion of such individual knowledge into a business asset, companies can act ensure continuity of service for all of its dealings and apply knowledge of customer preferences, product deficiencies, and other important issues to constantly improve its value.
Image Credit: Wikimedia Commons/Desman3000
Analysis and Application
A more refined knowledge management strategy builds upon the simple collection of knowledge throughout the organization and seeks to analyze it to develop insights into various processes within the workplace. For example, the lessons learned while servicing a major customer could help generally define problems and how to address them, providing for the use of knowledge to develop the business rather than just to promote general awareness within the company.
This type of strategy allows knowledge to transform business rules and conduct, allowing a company to evolve as information from its interactions are documented, analyzed, and applied applied to become part of its fabric.
Getting Results
A knowledge management strategy that focuses on end results emphasizes customer service, product excellence, or internal operations to give a company a competitive advantage in its field. By converting the intangible asset of knowledge into increased profitability, companies emphasize results when it implements a knowledge strategies.
Basic competencies help companies function in a given market, but the ability to know more than competitors or to apply knowledge more effectively can help a company distinguish itself in its field. The ability to use knowledge to create innovation in products or services empowers an organization to lead in its field, so knowledge managements seeks to support such development.
Results-driven knowledge management strategies will seek to identify what exploitable knowledge it has that is exploitable and where gaps in knowledge need to be filled. These strategies will also look at the balance of external and internal knowledge that the business relies on to see if more internal knowledge must be developed in order to differentiate itself from others in its market.
Synthesis
By synthesizing the various knowledge management strategies, companies can aim to broadly address knowledge management at every level. Such an approach will implement technology to capture knowledge as a natural part of the work flow, analyze it, apply it to internal and external business practices, and use it to develop innovations that ultimately establish a firm as a leader in its field.