Free Backup Server Software for Mac, Windows, and Linux Operating Systems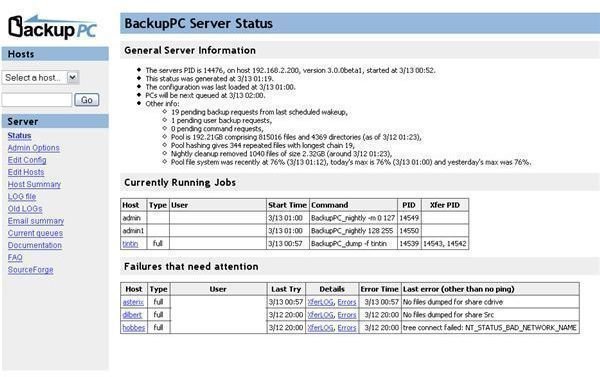 Overview
There are multiple operating systems in play right now. Windows based, Apple-Macintosh, and Linux and its variants, like Ubuntu or Redhat. Not all backup software will work with these different operating systems. But we have three backup programs that can be used for each separate one. We discuss them below.
Windows Based Server Backup Software
BackupPC is a computer program that allows the IT system administrator to manage the backup, verification, and recovery of computer data across a network of computers of different kinds.
BackupPC is easy and efficient to use. It offers storage management features that provide an easy way to look for and recover lost or damaged files. It is an open source, enterprise ready, network based backup program. Here are some screen shots of the Backup Software.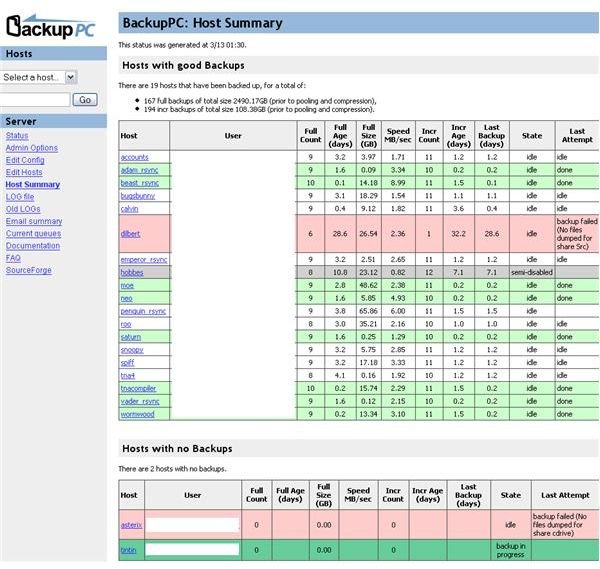 Other features:
The program supports mobile environments where laptops are only intermittently connected to the network. No client-side software is needed.
A full set of restore options is supported.
If there are identical files, found across multiple backups of the same or different PCs, they are stored only once.
If an administrator has not done a backup recently, the IT admin will be sent periodic email reminders.
Optional compression support further reducing disk storage.
Source: BackupPC
Macintosh Based Server Backup Software: Bacula
Bacula is a backup for Windows, Macintosh, or Linux. Bacula is a network Client/Server based backup program. Bacula offers many storage management operations that make it easy to locate and recover lost or damaged files. It has a modular design, which makes Bacula a scalable enterprise program that can backup a small single computer system and go all the way to systems that consist of hundreds of computers located over a large network.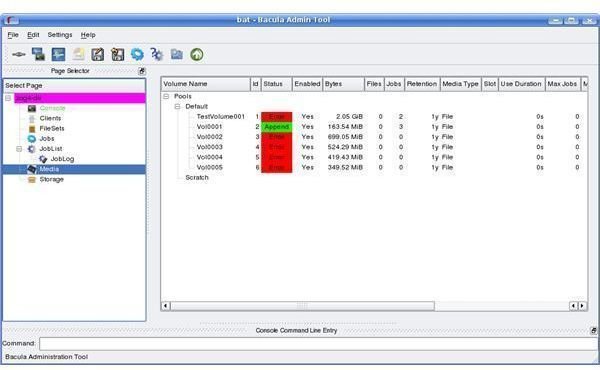 .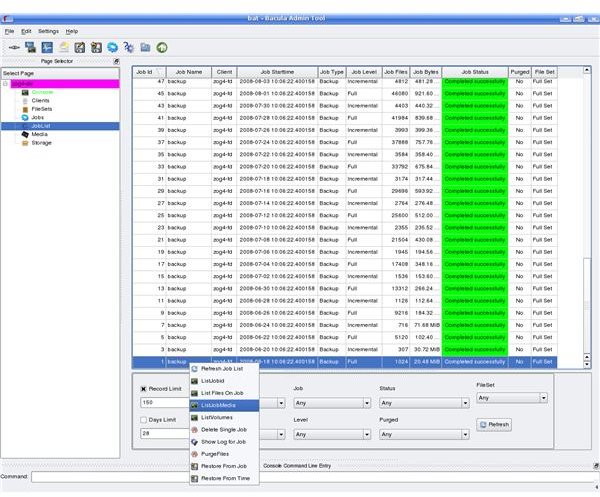 Source: Bacula
Linux Based Server Backup Software: NasBackup
NasBackup is another backup solution for Windows PCs to network disks on Linux or Windows server. Only file differences are sent over the network. NasBackup offers a p2p backup community service. It can replace traditional tape backup.
There is an option to compress the backup files and an option to encrypt the backup files. If there is a file backup failure, an online alert is sent. The failure could be caused by an open file so NasBackup will pause for a time to allow the user to close the open file. There is a GUI backup setup and schedule and a and online GUI to monitor backup progress and final status.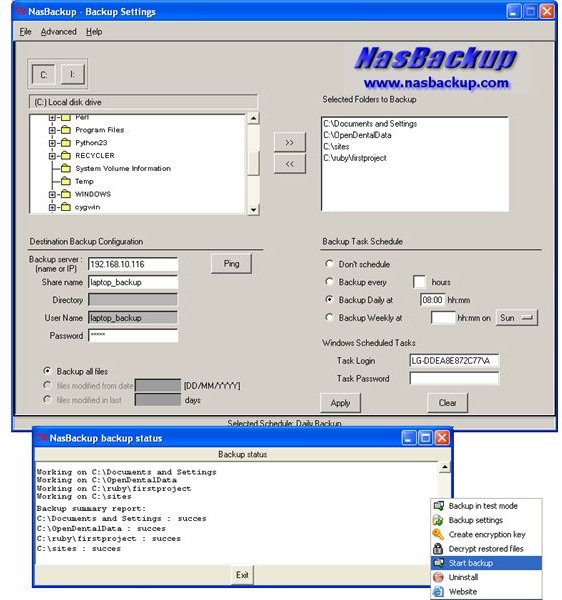 Source: NasBackup
Summary
Server backup is an important operation to perform for every business. How often it is done and what computers are backed up are also important. We have looked at three server based backup systems. All three would work with Windows Operating systems, Bakula will work with Macintosh computers and NasBackup will work with Linux.
Each has several features in common, like the ability to backup clients from the server side. It is the little things that make them different, like sending e-mails for notification purposes when a file is open, or when lost or damaged files can be located and recovered.