Top Security Advantages of Intranet in an Organization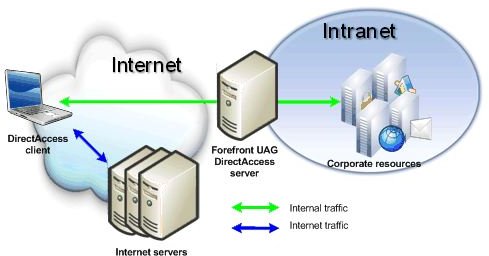 Intranet for Organization or Business
There are several advantages of using Intranet in a business or organization. Intranet saves not only productivity tasks but also time and money–but what about the security advantages of Intranet in an organization? In the next sections of this article, you'll find out why you are correct to using Intranet.
Controlled Environment
The access to Intranet is restricted because only the people you trust within your organization have access to it. No one is able to gain access to sensitive data of the business other than your workers, whom you assigned access. Even the administrators of Intranet can have different levels of access, e.g. the central administrator and the site administrator. These terms mean the group of people with access to the domain, and the latter can administer the site without using logon and administrator rights to the Intranet server.
Also, if your organization is using Reporting Services** in Windows Server operating systems, you are already using an important security feature to not only allow people in your management team an access but also to authenticate the person's credentials as a verification process that the person is still a valid user in your organization.
** See https://msdn.microsoft.com/en-us/library/bb839480(v=sql.90).aspx on how you can install Reporting Services.
Integrity and Security
Another advantage of Intranet in an organization is the integrity and security of the documents and other data that the management team will send to the rest of the team. You don't have to digitally sign to ensure the integrity or security of any message, documents or information that your organization will create, submit or publish since you are already sending or publishing it to people at work that are trusted, who are already using an encryption and authentication process or VPN connectivity (more info on VPN in Intranet in the section below).
The only time there's a need to encrypt or secure the communications is when the user in the organization uses a public network, if allowed in the organization, to send information or a message.
Screening Incoming and Outgoing Information
Any organization that uses Intranet has the ability to track what is going on. They can screen incoming and outgoing messages to make sure that the security is intact, even if the Intranet users can use public internet, allowed by their organization through firewall servers.
You can also take advantage of alert options. By configuring an alert, you receive e-mail notification when changes are made to a document, document library or list.
Optional Virtual Private Networks in Intranet
With Virtual Private Network (VPN) in an organization that uses Intranet, you can physically disconnect anyone accessing sensitive data that is only allowed to be viewed or accessed by others, e.g. the human resources or accounting departments. This applies to people in your workgroup that require remote access to your data. Note that all communications through VPN are encrypted and some departments' networks are hidden from view.
Intranet Firewall
Even if an organization doesn't use an Internet connection, the Intranet is susceptible to unauthorized access and rogue employees. An additional security that you can take advantage in using Intranet for your organization is the Intranet Firewall. This firewall shields your Intranet from unauthorized and external access and also creates policies for applications that are allowed in your private network.
Final Words
We expect free flow of information within an organization that uses Intranet. This allows the workgroup to access, view, download or copy the files they need with up-to-date details. However, Intranet is also susceptible to threats that a public networks also faces. It is best to configure the highest setting, take advantage of security options, and then create proper security policies, whether your organization is connected to Intranet, Internet or both.
Image credit: Microsoft TechNet, used with permission from Microsoft.