Prepare for These Top 10 Security Data Threats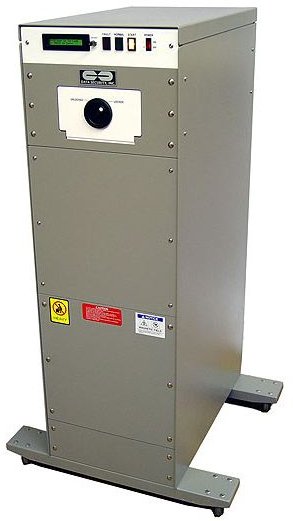 What Is a Security Threat?
A security threat is a possible occurrence that can impact the integrity of a network and should therefore, be regarded in its design and
operation. Such a threat can consist of external attacks, internal exploits, or software or hardware vulnerabilities. Here we look at the top 10 security data threats that are currently developing and threatening businesses of virtually every size.
Image Credit: Wikimedia Commons/Data Security, Inc.
1. Government Regulations
The government has its tentacles in virtually every aspect of modern life and IT is no exception. From new efforts to regulate the Internet, mandates to digitize health records, Homeland Security provisions, and privacy concerns, the regulations the government imposes can directly threaten the integrity and security of networks as companies struggle to conform to the requirements placed upon them.
Failure to comply with regulations can be costly while failure to address security concerns along with compliance can leave corporate networks vulnerable to compromise.
2. State Sponsored Hackers
As highlighted by recent news accounts, nations are now engaging in technological warfare over the Internet.
In a recent case, all data from Congress and the Pentagon was surreptitiously re-routed through China, exposing important national security information to a government that could be adverse to the interests of the United States.
In another case, a computer worm developed by Israel and the United States infiltrated the Iranian nuclear program, significantly setting back the program. Such hostile attacks threaten a wide array of business interests, from those working on government contracts to those with technological innovations and other trade secrets.
3. Incompetent Users
Even with robust security capabilities in place, networks can be compromised unintentionally by IT personnel that do not have the training or knowledge to implement them. The best hardware and software security systems are vulnerable without skilled and trustworthy professionals to administer them.
4. Mobile Devices
The rapid adoption of mobile devices such as smartphones and tablets has paved the way to a security nightmare. Free applications downloaded by users are just the beginning of the security threats that can make mobile devices the Achilles heel of any data network.
5. Low-Tech Attacks
As corporate security practices improve, expect malevolent practices to look for easier ways to capture data. This means that while companies are busy implementing the latest security technologies, thieves can be gaining valuable information from the trash. From discarded hard drives to printed reports, low-tech security threats could become the undoing of high-minded companies that forget to keep security controls in place at every level.
6. Lost and Stolen Equipment
From BlackBerry phones to laptops, devices with access to corporate networks are routinely left in taxis, restaurants, restrooms, libraries, and other places, only to be found by people who will either sell them to the highest eBay bidder or use them to extricate data for curiosity, for blackmail, or for sale.
7. Collaboration
In the modern interconnected world, collaboration is often seen as a good thing. However, with more eyes and hands on sensitive data. The risks of data falling into malicious hands increases. Just consider the disaster the United States military experienced when one renegade soldier with a security clearance decided to share sensitive data with the entire world in the so-called WikiLeaks case.
8. Mergers and Acquisitions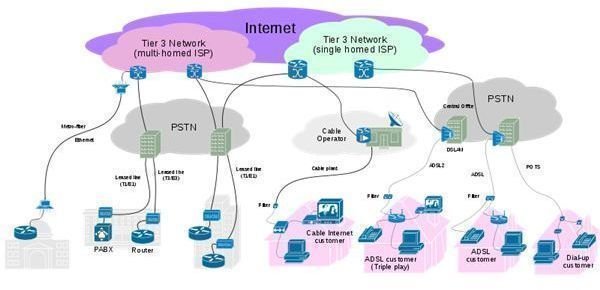 Continuing on with the top 10 data security threats, the high profile legal case brought by Oracle against its competitor SAP illustrates the potential security threats associated with multinational business deals that commonly take place. In the Oracle case, SAP acquired Tomorrow Now, a company that had access to Oracle servers. SAP used this access to download information directly from Oracle to boost its effort to compete against the technology giant.
As mergers and acquisitions become more frequent and complicated, corporations should beware of similar incidents that can represent significant security threats.
Image Credit: Wikimedia Commons/Ludovic.ferre
9. Criminal Organizations
As highlighted by the famous iPad security breach via the AT&T website, organized activities now represent threats to corporate data security. In that case, hackers from a consortium known as Goatse wrote a program to exploit a poorly written script on the AT&T website to download e-mail addresses of more than 100,000 users of iPad wireless data account owners.
The unknown number of organized hacker groups working behind the scenes and underground to access customer data, trade secrets, and embarrass corporations seems to represent a significant and growing security threat.
10. Cloud Computing
Although cloud computing is one of the fastest growing IT sectors, the cost savings and productivity gains cloud computing brings to the table can also represent security threats.
Personnel working with cloud computing providers can access the data of numerous businesses, cloud computing companies can suddenly close, and tenants sharing resources from cloud computing vendors could possibly find ways to access data belonging to other tenants.
Conclusion
Companies should review their security practices to make sure that they have an up to date and effective plan to deal with the top 10 security data threats listed here. Conditions are always changing, so IT managers should be vigilant in monitoring these and other developing trends in an effort to keep their companies and resources safe.
References
"Cyber Experts Have Proof That China Has Hijacked U.S.-Based Internet Traffic: UPDATED",https://www.nationaldefensemagazine.org/blog/Lists/Posts/Post.aspx?ID=249
"Army Specialist Court Martialed In Wikileaks Case",https://www.foxnews.com/us/2010/07/06/army-specialist-court-martialed-wikileaks-case/
"What is a security threat?",https://www.networkworld.com/subnets/cisco/110109-ch1-vsphere-security.html
Gullo, Karen,"Oracle Wins $1.3 Billion Verdict for Closed SAP Unit's Illegal Downloading",https://www.bloomberg.com/news/2010-11-23/sap-must-pay-oracle-1-3-billion-over-unit-s-downloads.html