If it is time to update the home office or just add a printer that will work well at home, consider adding the newest HP Officejet series to your arsenal of office tools. This sleek series of three multi-function printers are competitively priced, have innovative ink features and seemed to have addressed the paper jamming issues of the previous series.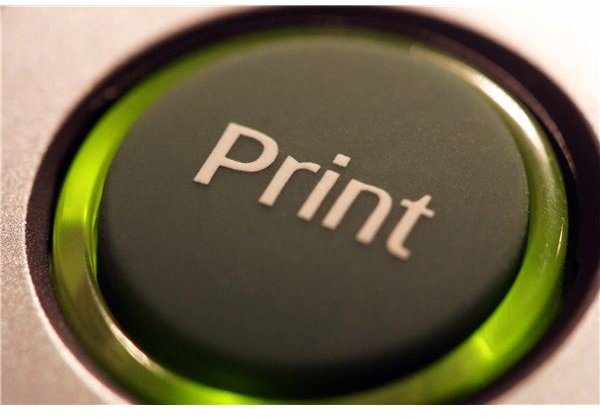 Saving Money on Printing
Laser printers in an office are almost required because lasers literally burn the print into the paper. This ensures no smudging or running of ink that gets a bit of water on the paper. The problem: lasers are costly compared to ink jets. HP has tackled this head on and has produced a system for its new Officejet 8500 Series. The result is a series of printers that dye the ink onto the paper, using the inkjet cartridge which cost around half the price. In addition to that, Hp made these printers energy efficient, helping to hold down costs on electricity bills.
Features
The 8500 series has a wide range of prices which run anywhere from $299 to the top model at $499. All have fax, scanner and printing capabilities. The difference is in the extras. The lowest priced model has a cable running to the computers. The midrange model offers wireless technology, handy for multiple computers. And the final model not only has wireless hookup, but it also has both legal and standard paper trays. This is for the office that prints legal documents often.
These Officejet printers do not seem plagued with the paper jamming issues that were associated with the previous series, but they can not be perfect. According the HP website, there have been fax trouble occasionally with these machines and HP is working on providing help through online tech support.
HP is a Leader in the Industry
An Office Max employee pointed out the no other company besides HP has a representative that goes around to as many stores as possible to meet with the staff and train them on their printers features. Not only that, but the company provides online classes to new owners to help them learn how to use their new printer. This shows how seriously HP takes their products and why they are a leader in the industry.
So if you need to replace that printer and need a good solid model, you might want to seriously consider the HP Officejet 8500 series. It offers standard functions, wallet-friendly ink options from a company dedicated to the printer business. That's peace of mind when adding on to your home office equipment.