Share Your Culture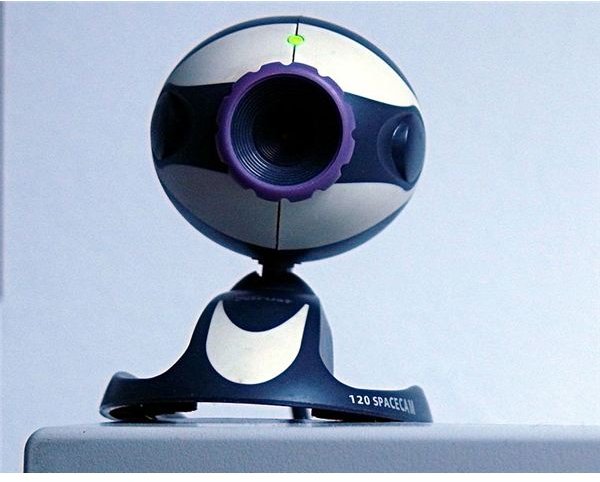 An exciting way to share cultures with people around the world from the comfort of home is to share your knowledge of English online. It is also a good way to earn some extra money. There are pros and cons of teaching English online, as there are with an English online job. It is very different from teaching in a classroom. The teaching techniques, technology and class structure vary significantly from traditional in-person English classes.You are on your own in some cases to solve technical problems; you may have to design your own lesson plans; and you may not earn as much money as you would in a traditional classroom.
Pros
Work from Home
Teaching English online allows you to turn on your computer, log in to the teaching system, and get to work. You can do all of this with no shoes on. Your students will see you via webcam, so it helps to have a collared shirt on and your hair brushed or combed to at least give the appearance of professionalism. You can be comfy in a pair of shorts or sweatpants, however, and nobody cares or knows. Take a break between classes to grab some more of your favorite coffee.
Spend Less Money and Time
You also can eliminate the need to spend gas money and the time commuting if you worked outside your home. You'll put fewer miles on your car and pay less money for your gas each month when you teach English online.
Flexible Schedule
Many online English teaching companies allow you to work more or less hours, depending on what you want to do. You can also set your own work schedule if you decide to open your own online English tutoring company. You can work full or part-time for many different tutoring companies.
Check out some of the many online English tutors at ESL Employment and Buddy School. Be aware that if you start your own English teaching company, you will be competing heavily with the thousands of other online English tutors and teachers out there.
Lack of Intense Lesson Planning
Some online English tutoring companies require you to do some homework grading and lesson planning. You may also have to communicate with all of your students via email between classes, which can take up a significant amount of time for which you are not paid. However, many of them have pre-prepared lessons that you teach using whiteboard technology, headphones with a microphone, and a web cam. You may spend 15-20 minutes, or even less, going over the lesson before class to be familiar with your lesson.
Small Classes
Online classes usually peak out at around six students. You may do individual tutoring and teaching as well. Students are often from the same culture and speak the same language. They also are at about the same level of English, which helps lessons flow more smoothly.
Cons
You are a Contractor
You will have to pay taxes at the self-employment tax rate on the money you earn from teaching English online. There are no health benefits, paid vacation or any sick days. You may even have to offer a free lesson if you do not give enough notice of absence if you work for an English tutoring company. You may also be responsible for finding your own substitute and arranging make-up lessons with your students.
Technical Problems
If you use Skype or a whiteboard tutoring program, you will not have IT support during your lessons. Problems occur when students or teachers hear echoes, when a student cannot see the teacher via web cam, or when a teacher cannot hear the student, for example. If you teach with a company that has their own in-house IT professionals, they can help solve many of the problems that occur during tutoring sessions. Note that if the problem is with your equipment or connection, you may have to end the session and forfeit pay for any time spent dealing with the problem or the time you were able to teach during the session.
Limited Relationships with Students
You will rarely teach the same student more than once, in most cases. You will not know much, if anything, about their backgrounds or competencies. You will have to quickly gauge which students are more fluent or confident than others in order to challenge them and support those with less confidence or fluency.
Dominating and Weaker Students
As with any class, you will have students that are stronger and more confident and those that are weaker and less sure of themselves. It can be difficult in an online environment to coax the weaker and quieter ones into participating in the discussion or lesson. It can also be difficult to stop someone from continuing to talk who is very confident in their abilities, especially when you have to stick with a very strict time schedule for covering course content, which is the case with online tutoring.
Balance your priorities and needs as you consider whether to teach English. If you cannot travel around the world and live in another country to teach English, teaching English online is a great alternative. However, with the flexibility and extra money come drawbacks such as lack of health insurance, which you might find in a regular ESL classroom position in the United States. Weigh each point carefully to help you make the best decision for your situation.
References