8 Bad, Horrible, Must-Avoid Gifts for Your Boss and Coworkers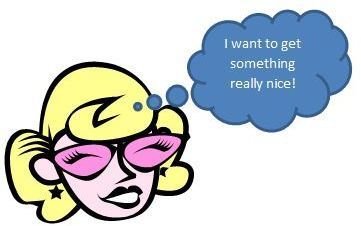 I Learned the Hard Way
Way back, many moons ago, when I was literally just a year out of school, I landed a job as the personal assistant to a physician. Not just any physician, mind you, but he was internationally known for research he did in his specialized corner of the medical field, and he was veddy upper crust British. He knew exactly how to look down his nose at people and say something like, "Right, now you'll get it bettah next time."
He actually won the Anus Equus Award from the graduating medical class at the University of Pittsburgh while I worked for him. He also won other awards, but if you think about what the Anus Equus award is, you'll realize that this guy was considered by his subordinates to be literally the hind end of a horse. But he was my boss and I wanted to get him a nice gift.
Anyway, the first Christmas that I worked for him, I put a lot of thought into various gift options. I didn't want to spend too much and I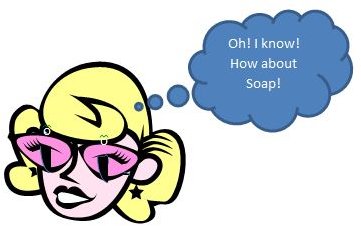 also didn't want to buy something that he would joke about and hand off to someone else. I settled on some very nice imported soaps purchased at Kaufmann's Department Store, Pittsburgh's forerunner to Macy's back then.
I felt quite pleased with my excellent choice (sometimes in my mind's voice I would use his clipped accent), and I wrapped it in nice foil paper with a store-bought bow. Imagine my horror just before the holiday when we exchanged gifts; he opened his and exclaimed, "Oh! I guess you've bought some soap for the dirty Englishman!"
I felt aghast, speechless and bewildered at this supposed faux pas. "Oh, you know," he chuckled, "Englishmen are known to be dirty, so you bought me some soap!"
I never had heard that, really, and to this day if you Google it—well, don't Google it because you get something really nasty, and anyway they didn't have Google in those days.
The following year I just put a bow on a bottle of Louis Jadot Pouilly Fuisse, and his comment was, "This will go well with frog legs!" Wink, wink, you know how the British despise the French. By the year after that, thankfully, he and his award were just a smudge on my resume.
So my goal is to guide you to avoid the giving of tasteless, ghastly gifts, and herewith are the top eight gifts you should never, ever buy for someone at the office.
The 8 Unforgivable Gifts
1. Nose hair clippers. This instrument serves to clip obtrusive ear hair also. I don't care if you've got to sit by some old coot and look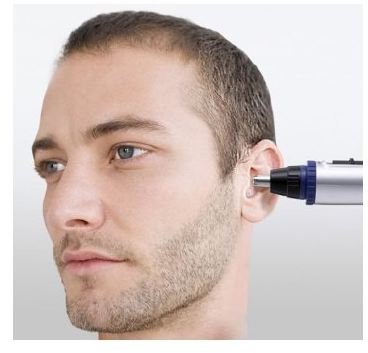 into his nasty, hairy ear, this gift would serve as a grievous gaffe, and shame on you if you succumb to a giggling urge to go ahead and do this anyway. And if you're really listening, then take heed because manufacturers like to bundle up personal care items as "basket" assortments, and anything that includes nose hair clippers is…verboten.
2. Depilatory agents. Oh, I know you wouldn't buy a bottle of Nair and wrap it up. But you're hovering over hazardous ice if you give anything that hints of the need for hair removal. I don't care if it's Ultra Smooth or Wizzit, if it has to do with hair removal you'd better not give it.
3. Speaking of Wizzit, are you really wondering whether someone wants something that's "As Seen on TV"? Do you really fancy Easy Feet or moan for Magic Minerals? Leave the Bedazzler for your best buddy, and let your coworkers buy their own Shamwows. The sole exception is "The Reacher," an extendable arm with a handle on one end and a gripper on the other; however, I do know someone who got in trouble using it as a fanny pincher.
4. Spencer's Gifts. This brings us to a natural lead-in for anything from Spencer's Gifts, because some of the items they sell really set me off. Speaking about setting off, they actually sell a Fart Detector. Stay out of Spencer's this holiday season unless you're buying something for your brother-in-law's sixtieth birthday.
5. Innuendo. Avoid innuendo and other unintentional iniquity. I knew a woman, the mousy night-time file clerk. In the company name-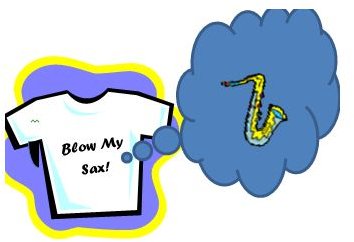 draw she pulled the mailroom stud—er, his name, that is; and she gave him a shirt that read "Blow My Sax." Yes, he loved it, but she got tapped for an HR class. She confided to me, "It was in the cheap bin at Gabriel Brothers. I didn't know what it meant. I thought he liked music."
6. Underwear. That's right, sports fans, nobody's longing to see the head honcho open up a gift with Sponge Bob Squarepants underwear inside. That includes lingerie of any type. Nuff said.
7. Lottery Tickets. You know, it's a lovely idea to tuck a lottery ticket into a card when a coworker has a birthday or someone is recovering from illness. But don't go overboard. One supervisor says her team pooled their pesos and purchased fifty bucks' worth of tickets to give her a "group gift." After fifty scratch-offs, all she netted was six bucks. Since everybody went in on it together, that was the extent of her entire office holiday haul.
8. Self-Help Books. This is the time of the year when we wrap ourselves up in a warm fuzzy blanket of friendship and accomplishment.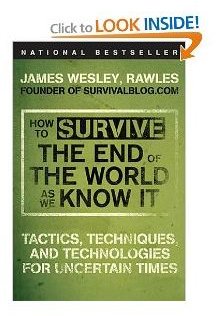 We do not want to read—let's see; How to Analyze People on Sight Through the Science of Human Analysis. Really? Even its lighter cousin, How to Analyze People on Sight, suggests that the giver is telling the giftee, "Listen man, you just don't know people."
How to…Live on Twenty-Four Hours a Day? You're basically saying get a life. How to Talk to Anyone: 92 Little Tricks for Big Success in Relationships says the person sucks at relationships. And of course, I don't need to tell you, nothing about how to speak and write correctly (yes, that's a book), how to lose weight through green tea and yoga, nothing about how to feng shui your office so you're a happy camper, just nothing about how to. Ever.
A Gift Wrap…Up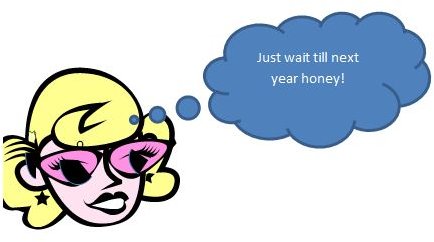 I'll wrap up this list of how-tos and must-nots by giving you just some smart advice about what to spend: Don't overdo it. Some people really go overboard, especially the first year they are with a company, splurging super big bucks on the boss. The idea is that the boss makes more money than you, and so theoretically, if he (or she) gets you a gift, which of course is always an optional thing, it should be better than whatever you get him. That's just the natural order of things.
Many government offices express this in a written policy about gifts to supervisors. In its infinite wisdom, the government limits the price at ten dollars or less. Even though that might not seem like a lot in today's economy, remember that most of your money should be spent on family, and buying an expensive gift really will not curry any extra favor with the boss.
There are plenty of wonderful items in that price range. Macy's offers handkerchiefs and scarves and whoopee cushions. Yes, it really does! Whoopie cushions, I saw them there! They were boxed up in hip '50s style packaging. And in the mall in Niles, Ohio, you can leave Macy's and just go right on down the hall to Spencer's, where they sell you-know-whats!
References