Digital Video Holliday Shopping Guide: The Best Cheap Video Gifts for This Holiday Season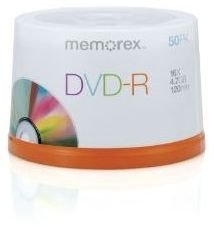 Digital Video Holiday Shopping
Digital video is not a cheap field. Most digital video production, especially around cameras and post-production gear, can be incredibly pricey. If you are out holiday shopping for the digital video enthusiast on your list you may find that the cost is not really going to allow for picking up much, but there are still a lot of options that are not going to end up draining your bank account. Here is a look at a number of cheap digital video gift options that could make your digital video holiday shopping a little bit easier when looking for inexpensive stocking stuffer ideas.
DVD-Rs
One of the most important things that any digital video producer is going to need is burnable DVDs. During post-production most people will perform some type of DVD authoring, which will then be used to distribute their final project to audiences, broadcasters, film festivals, or other locations. Because of the way that DVDs are disseminated now, and how practical they are for home use, they are going to be of use to almost anyone that it may be the perfect cheap digital video gift, especially since you can often purchase large packs for relatively little money. There are a few options for recordable DVDs that you can choose, but standard DVD-Rs are going to be a good option.
Mini DV Tapes
In a similar format to DVDs, many people are actually going to need to have a storage medium that will be used by their digital video camera.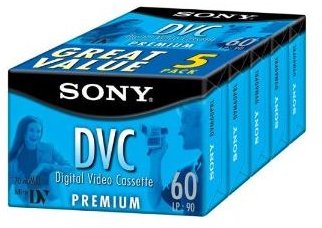 Many of the newer HD formats are fully digital, but recording on mini DV tapes is still such a standard part of filming that many home digital video producers still use them regularly. These mini DV tapes can often only cost a few dollars each, and if you get higher quality DV Cam tapes they can end up costing closer to twenty dollars each. The cheaper mini DV tapes are great stocking stuffers and those who do film with mini DV tapes, even if they are on HDV, they cannot have enough of these. These may be the best stocking stuffer idea because of how small they are, allowing them to fit easily in a small collection of trinkets.
Buy Different Mini DV Tape Packages
Production Tools
Being on actual film and video productions requires so many different types of video equipment that you can end up having a lot of peripherals to make them work correctly. There are a lot of small items that are used on video productions that can be appropriate cheap digital video gifts for film makers, depending on if they are needed by your recipient specifically. Work gloves are important for using high heat lights for digital video production, and these are often pretty inexpensive from local hardware stores You may want to be able to blow accumulated dust off of the sensor or lens, and this can be done easily with an infant's nose blower. These are the kind of gifts for film makers that can be added to your shopping list, but you should try to get a sense of the kind of work your recipient does before shopping for these kinds of things. Often times the small size is also going to make them some great stocking stuffer ideas.
Lens Cleaner

Lens cleaner is not always the cheapest digital video gift you can find, but it is not too pricey and it can be used for quite a long time. Lens cleaner is going to be important for cleaning the lens on your digital video or film camera so that the images will not have smudges or debris on the image itself. This can be a casual thing that is done, but should also be done with a microfiber cloth so that the lens remains unmarked in any way. You can buy different lens cleaning packs, but all of these depend on how much money you want to spend and what video equipment they are working with. Many will be specified for still cameras, but this is going to be fine in most situations for digital video cameras as well.