Introduction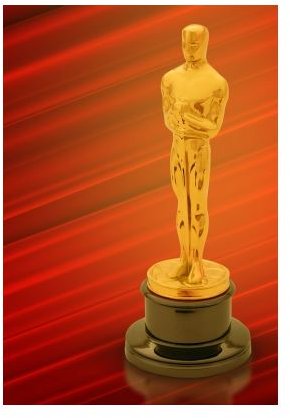 Aside from being the Sunshine State with its world famous white sand beaches and warm climate, Florida is also home to numerous film festivals. Movie buffs in Florida have tons of Florida film festivals they can attend, enabling them to view a wide array of films from up and coming filmmakers. This article will discuss two of the most popular Florida film festivals.
Florida Film Festival
The Florida Film Festival features not just the most cutting edge movies but also an opportunity for filmmakers, actors, and industry insiders to gather under one roof for at least one week. The film festival is on its 19th year and held annually in Central Florida. It has earned a reputation for being one of the most important film events in the region, while showcasing the hospitality of Florida residents to visiting artists and guests. The event has been participated in by more than 1.5 million guests, premiered thousands of movies and attended by hundreds of celebrities including Oscar winners Oliver Stone, Paul Newman, Jon Voight and Christopher Walken.
The festival awards the best in feature films, documentaries, and short films. Specifically, feature films awards are handed out like best narrative feature, narrative filmmaker, audience award for best narrative feature, and audience award for best international feature. For documentaries, awards given out are best documentary feature, best documentary filmmaker, audience award for best documentary feature, and jury award for best documentary short. For short films, awards given out are best narrative short, best animated short, outstanding performance, audience award for best short film, and audience award for best international short.
Miami International Film Festival
The Miami International Film Festival has been in existence since 1982 and has helped in establishing Ibero-American Cinema in US soil. The festival gives exposure not just to emerging filmmakers but also experienced ones coming from different parts of the world. The film festival has competition and non-competition genres and categories like documentaries, features, shorts, experimental cinema and local movies. Every year, the film festival more than 70,000 movie goers and an estimated 400 film makers, talents, and producers.
Competition categories include World where entries have a length of 70 minutes or more and open to entries from up and coming filmmakers from different parts of the globe; and Ibero-American which features dramatic works of filmmakers from Spain, Portugal and Latin American. DOX category accepts entries 50 minutes and mores and features movies that focus on social issues, cultures, and profiles of inspiring people. The short film category features films with a maximum length of 20 minutes while the Cutting Edge category has entries with length of 50 minutes or more and features stirring feature-length visuals. The non-competition categories include Cinema 360 which features works from experienced and neophyte filmmakers, and the Gusman Galas category where entries are exhibited at the Gusman Center for Performing Arts.
These are just two of the most popular Florida film festivals in the Sunshine State, making the state a haven for filmmakers and movie buffs.
Photo Courtesy of FreeDigitalPhotos.net