Digital Portfolio Presentations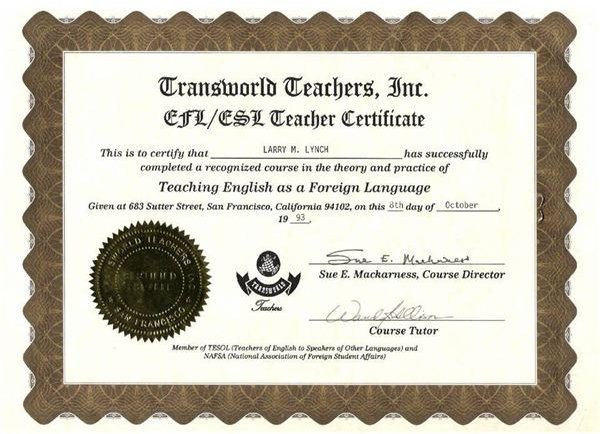 If you're still job-hunting or sending out business proposals to prospective clients or customers using a typed-up series of sheets in a paper folder, wake up because most of the world has already passed you by, Rip Van Winkle. Electronic or digital portfolios for all manner of presentations have been "in vogue" for the past several years now. So if you need to get with the program and start producing a digital career portfolio, here's how.
There are several methods of preparing a digital career portfolio, but some of the most common and useful methods are to:
· Use an online photo-sharing website
· Use an online video-sharing website
· Prepare a Power Point presentation
· Prepare a slide show presentation
· Use a combination of presentation methods
These represent but a few of a host of viable options available for preparing an effective digital career portfolio. But just how are these types of portfolios used and what do they contain?
How Digital Career Portfolios Are Used
If your work is produced, used and / or sold online, you are ripe for using a digital career presentation portfolio. Professions like internet marketer, digital photographer, production of digital videos, web content writer, copywriter, graphics designer, and webmaster are all occupations for which digital presentation of your credentials, experience and production would be not only useful, but a preferred means of reaching potential clients and customers.
Photo-Sharing Websites
Here are five of the better photo-sharing websites to consider for posting digital photos and images online.
Video-Sharing Websites
Here are some of the better video-sharing websites to consider for posting digital videos and video clips online.
Six of the top video-sharing websites online are:
In addition to consideration of those six free video-sharing websites, as a professional you just might want to check out these others as available viable alternatives:
The My Photo Album website allows unlimited upload of both digital images and videos. A key feature of this site is the ability to create a number of salable products using your images. These can be offered as purchase incentives, promotional giveaways or as a substitute for calling cards or even as business cards. The site is NOT free however, although there is a 30-day free trial available upon signup.
Smug Mug is another photo-sharing website which allows for uploads of video files as well. The site also contains a slide show preparation feature which should prove to be useful for anyone serious about preparing a client-attracting, customer pleasing slide show presentation online. The site is also a paid site. There are three memberships after the 14-day free trial option expires: Standard for $39.95 per year, Power for $59.95 per year and Pro for $149.95 per year.
Likewise the Photobucket website is a third one to consider which has image hosting, video hosting, slideshow creation and photo-sharing all available at one site. At this site you can both create and share digital images and videos for free and is the only digital image and video sharing site which offers absolutely free, unlimited space. Both the image displays and video uploads I reviewed on the site were of good quality.
Presentations in PowerPoint Using "Pecha Kucha"
With the increasing array of features now available on Power Point, you can most definitely prepare a sales presentation or informative audio-visual discourse that will be a tremendous aid in supporting your on-going quests to build your client base or expand your business service offerings. You might also want to consider a newly-developed technique called "Pecha Kucha". The term was coined from the Japanese word for "chit-chat" by Astrid Klein and Mark Dytham in Tokyo for use in the business world. In this "20 by 20" presentation format, a speaker or presenter has twenty seconds each to speak on twenty Power Point slides. This only allows a total presentation time of six minutes and forty seconds for the presentation. Your Power Point-based discourse must therefore, be highly-focused, concise and feature only your strongest key points. There's a Wired Magazine video on just how a Pecha Kucha presentation works.
Slide Show Presentations
Here are some recommended slide show preparation software packages to consider for creating attention-grabbing, multi-media-based presentations that are gobbled-up by potential clients and customers and that could literally shoot your new client list and business earnings through the roof.
DVD Photo Slide Show Professional will allow you to quickly and easily create stunning slideshow presentations even if you're not a technical type or lack software or programming experience. A free DVD Photo Slide Show Professional version is available for download.
Autorun Presenter 1.0 is a condensed software program which can easily be stored on a USB flash drive for quick, portable presentations. The program will also work with most older Power Point versions on any computer. It's also great as backup insurance. Freeware download of Autorun Presenter 1.0 is available without cost.
The more technically-savvy might get better service from the Osmose 0.1.35 Presentation Tool. The software is distributed under license by GPL and integrates with on screen, HTML, Mac OS X and PDF files for your presentation.
Digital Portfolio Presentations
So as we mentioned earlier, if you're still job-hunting or sending out business proposals to prospective clients or customers using a typed-up series of sheets in a paper folder, you really need to wake up and smell the coffee because most of the rest of the business world has already passed you by. Electronic or digital portfolio presentations have been at the cutting edge of business practices for quite a while now. Now you know the basic tools and wherewithal you'll need to start producing a digital career portfolio. But wait just a moment – just what information and content exactly, should you include in a professional digital portfolio? This will be covered in much more detail in the next part of this article series.
See you then.