Need a price tag template? We'll get you to several options below. All we're talking about is a convenient means of using a template according to the size you want so that you can insert your chosen price on it, and later affix that tag to whatever products you have for sale. We want to make this task quick and easy because people simply aren't influenced by the aesthetic qualities of a price tag when considering a purchase.
Do you need to get the word out about the sale; when and where it's taking place? What about a free solution for this? The Best Free Flyer Templates on the Web will set you up with the resources and means to make as many customized flyers as you think you'll need to advertise for any event quickly and with no cost to you. Now, let's get right to your available options for price labels and tags.
Looking at the Options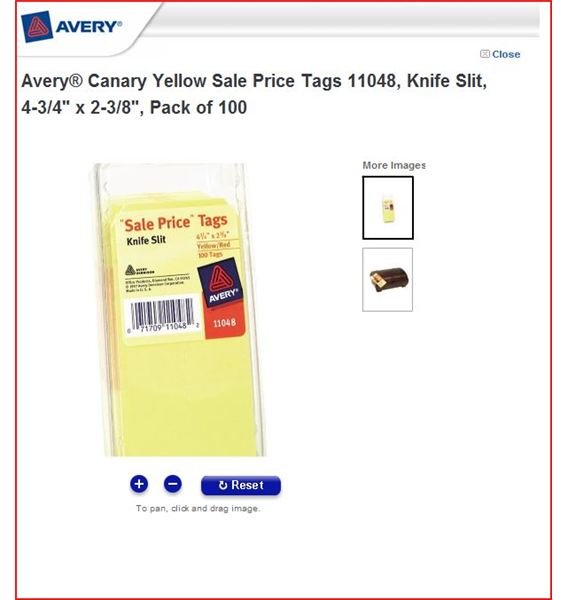 Let's start with what you'll find at Avery.com. The bold Sale Price Tags available at this link (and probably at your local big box office supply/printing stores too) feature a prominent red on a yellow back ground. You get 100 4-3/4" x 2-3/8" sized tags in a package. This size makes it easy to display the price so it can be easily deciphered. They're Knife Slit for easy removal and are attached to items using a customary string. They retail for $ 9.22.
Microsoft Office Online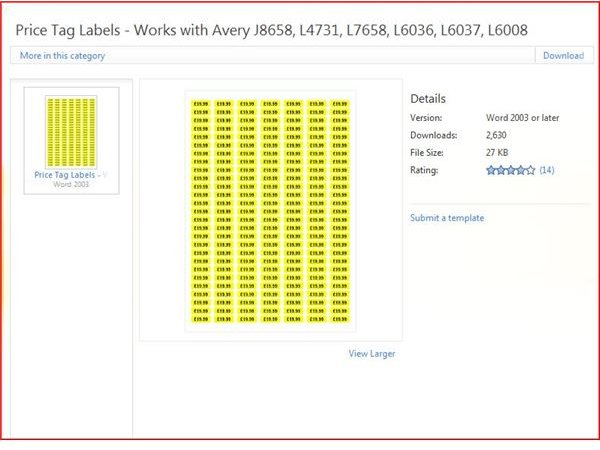 The template offered here at Office.microsoft.com are designed to conveniently be printed out on Avery label stock in order that they have an adhesive backing after you type in the appropriate price and print them out. The instructions for you come with the download along with the appropriate Avery stock it's designed for. These are small tags and you get almost 200 per page.
By the way, if you need to keep track of what is being sold for the accounting books, How to Make an Invoice in Microsoft Word will help you do so. Here at Bright Hub, we've got templates for virtually any useful item you can think of for both your business and personal needs. Just use our search function to find what you're looking for.
ExpertInfo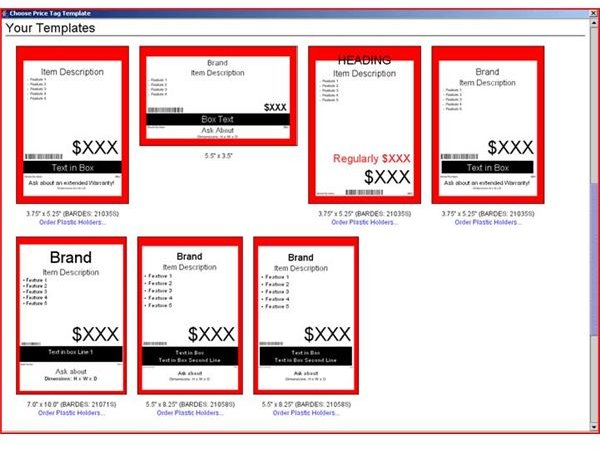 ExpertInfo: Brand Source offers the ability to download they're professional-looking price tag templates that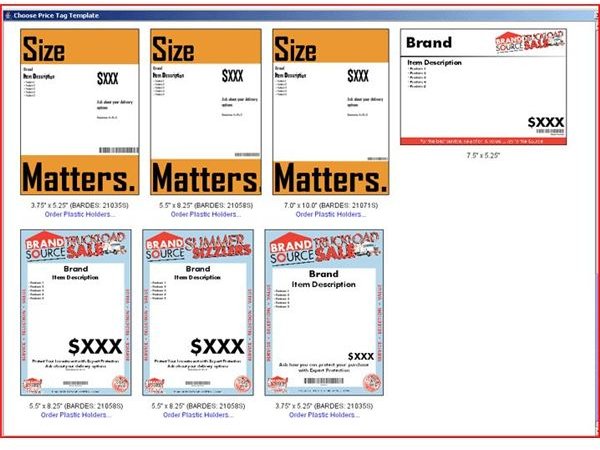 vary in the degree of appearance from the plain and simple to more appealing offerings that allow you to upload company logos, product images, and even UPC codes. You can access their samples and download the application here at Expertinfo.net . They give you plenty of sizing and style options to choose from.
With the above resources, you have the full gamut of options to create customized price tags. After a quick perusal of the given links, you can choose the template that suits your needs best.