Get those Trees off the Lot!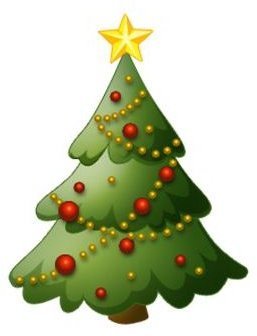 A Christmas tree shop flyer can serve a myriad of purposes for annual purveyors of decorative Christmas trees that make their annual migrations to parlors and living rooms in every town across this far flung land. Whether you moonlight as a tree sales person by taking over a parking lot, or you've got some other kind of business and you add this task to your repertoire each December, flyers can help drum up some business. Employing a little drummer boy instead might not be such an effective marketing ploy.
Flyers placed strategically around time will raise awareness of the traditional Douglas Firs (genus Pseudotsuga from the Pinaceae family, if you're interested in that sort of thing) that add festive cheer to the holiday season. So along with the special wrap and twine that will ensure the safe travel of these trees on top of family tricksters, you should add some flyers to your business plan to make sure you move those trees off the lot before they become nothing but needlessly needle-less. Also worthy of note here; The Best Free flyer Templates on the Web provides you with a vast supply of resources to make your leaflets for any other purpose all year long.
But back to Christmas flyers, they can be used to post hours, location, special sales and anything else to further your cause. Did you know that in one of the worst battles of WWII in Bastogne, Americans and Germans sang "Oh Christmas Tree/O Tannenbaum" on Christmas Eve in a brief pause from that deadly conflict in the harshest weather conditions imaginable? At any rate, the Christmas tree has represented the peace and harmony that this season brings the world over. So let's get to the resources and links to where you can design and create a flyer quickly and easily.
Christmas Flyer Resources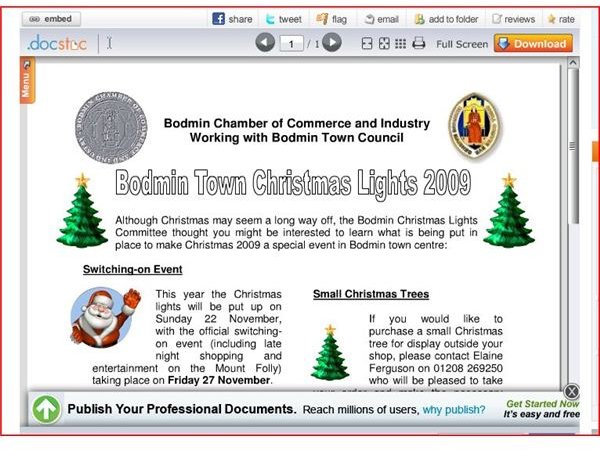 There are numerous sites on the Web where you can find the means to make a flyer of this sort. Here's a good one, festooned with Christmas trees, at Docstoc.com that you could easily customize with your details. Just download it and type over all the rigmarole it was originally used for. Peruse their collection of shared templates to see what else is available that you might like. In most cases, these flyer templates are free.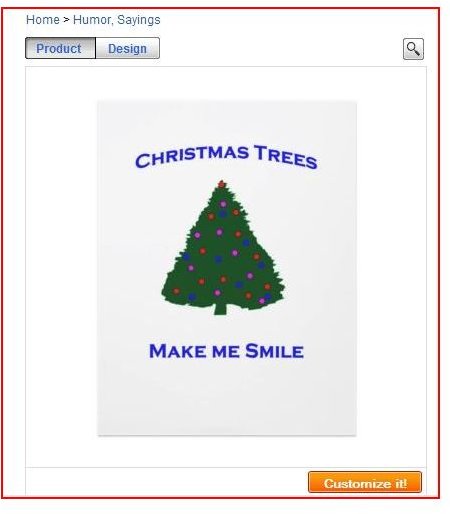 Another good source is at Zazzle.com. The one chosen you see to the left here is very basic but browse through the many other Christmas flyers and you'll find offerings with trees in it that you could easily customize. Tree farms should definitely take advantage of having flyers not only prominently displayed around town, but also available online to print out with directions to your farm and other pertinent details. A good example of what I'm talking about is available at the Placer County Website in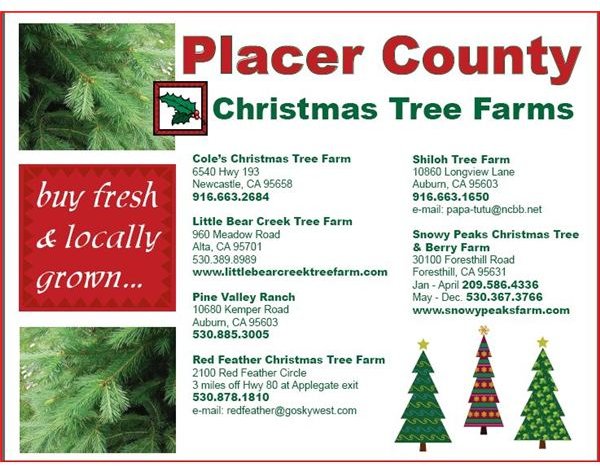 California for the purpose of promoting the purchase of locally grown trees. Take advantage of these offerings, but if you want to build one from scratch, you can learn how to do so by reading this tutorial on how to do it using Microsoft Word. Then you can upload your own images and graphics if you wish.