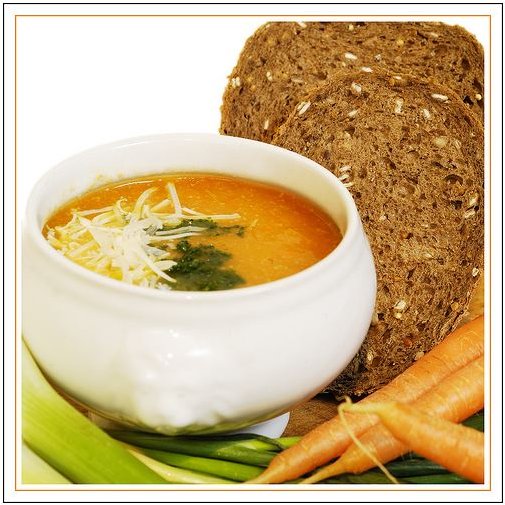 Cooking is coming back in a big way. Thanks to things like the slow-food movement, trendy cupcake bakeries, and food-themed reality TV, the world has begun putting away the takeout menus and are heading back into the kitchen. The joy of cooking is certainly a good way to describe this food revolution!
Many home cooks are finding that they're liking what they're coming up with, and professionals are looking for ways to record new takes on old favorites. Not only that, everyone seems to be looking for fun and creative ways to share recipes, both new and old, as well as food itself with each other. That's where these fantastic tips and tricks come in. Here you'll find everything you need to share your love of food with others – from tips on creating and publishing cookbooks, to creating your own recipe cards, crafting a digital scrapbook filled with family recipes, and even how to promote your food with menus, website templates, and more.
Cookbook Tips, Templates, and Software
Creating your own cookbook can be a fun project and a great way for you to share your recipes and adaptations with family and friends. However, this can also be a bit frustrating if you've never done it before. Taking the time to learn what you have to do to create a cookbook is a great way to get over the fear of failure, as well as leading to an overall polished design. By checking out these articles, you'll learn the ropes when it comes to cookbook design with our fantastic collection of tips, templates, and even some software – guaranteed to help you create cookbooks like a professional.
Publishing 101
If you're looking to professionally publish your cookbook for retail, there are a few things you should learn beforehand. By taking the time to learn about your publishing options, you set yourself up for success and a lot less frustration than going in blind. There are a lot of different ways you can go about publishing, be it through a publisher or self-publishing. Here we show you some of the top options for publishing a book yourself, be it traditionally or as an eBook.
Cookbook Scrapbooking
Computer scrapbooking is taking off like wildfire, and not surprisingly, cookbook scrapbooking has taken off as well! By combining family recipes into a scrapbook, decorated with images of food, family, and friends, you create a fantastic and functional keepsake to share with loved ones. Because these are often saved in a digital format, that means that you can easily upload them to the Internet, save them to CD or flash drive, or send them through email to your loved ones. Here you'll get some fantastic ideas for creating a digital cookbook scrapbook, from basic assembly to creative inspiration.
Promote Your Recipes with These Menus, Website Templates, and Newsletters
Of course, if you're a professional in the business, you're going to want to promote your craft. This means that you've got to get the word out about your food! There are any number of ways to do this, from carry-out menus to weekly newsletters, website templates and more. Here you'll find a collection of promotional material ideas and templates, which are sure to help you get some fantastic exposure for your food.
Creating Recipe Cards
Of course, if you're just looking for a way to keep track of your own recipes, or to create a fun and cute gift for friends and family, we can help you with that too. By using these fantastic recipe card templates, you can finally throw away Grandma's award-winning chocolate chip cookie recipe that had been written on the back an old bank statement, and you can print extra copies for all of your family and friends to enjoy just in time for the holidays.
References