The patterns for making envelopes found in this roundup are in a variety of formats. Some you can print as they are onto pretty paper or decorate with stamps and other embellishments. Others you can download into a graphics editing application and customize prior to printing. Either way, you are sure to find options for almost any purpose.
Graphic Garden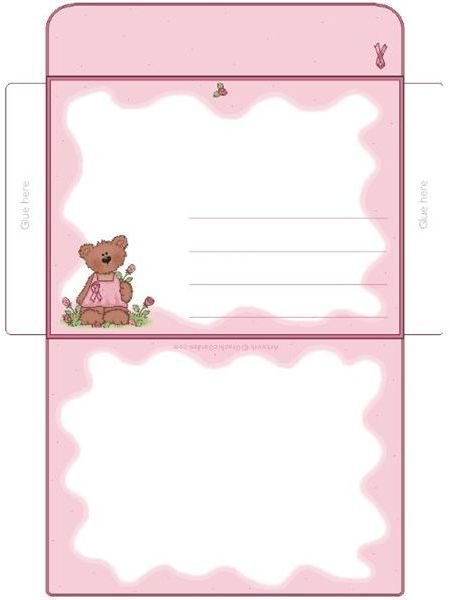 Patterns for making envelopes need not be plain or boring. The free envelope patterns offered at Graphic Garden are neither. Use these envelopes for small notes or quarter-fold cards with the margins cut off. There are patterns with animal designs, seasonal designs and miscellaneous designs such as the pink ribbon pattern, shown here.
Scrapbooks, Etc.
Although you do have to register with this site in order to access their free envelope patterns, memberships to Scrapbooks, Etc. is free and entitles you to all of the resources on the Better Homes & Gardens Network, of which they are a division. When you click on the download link, both of the available patterns open in a PDF file, so you can print it as is or edit it with Adobe Acrobat or other PDF editing software.
Make Your Own Invitation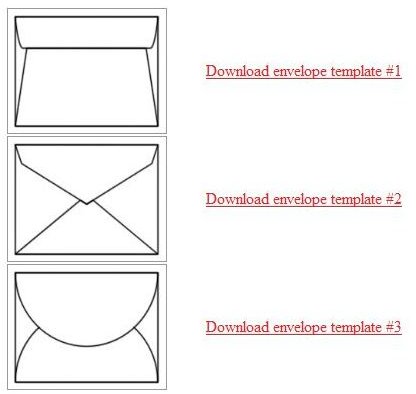 Make Your Own Invitation is a custom invitation website that also provides a few patterns for making envelopes. You can print these envelopes directly onto your choice of paper or print the patterns onto card stock, cut them out and trace them onto other paper. There are three different envelope styles available.
Lettering Delights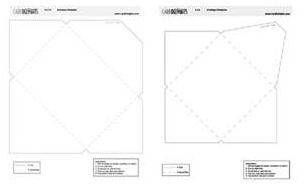 Offering scrapbooking fonts, clip art sets and more, Lettering Delights has two free envelope patterns that you may be able to use. There is a pattern for a 4" x 4" square card and another for a 4" x 5 1/2" rectangle card, both in PDF file format.
Ivy's Domain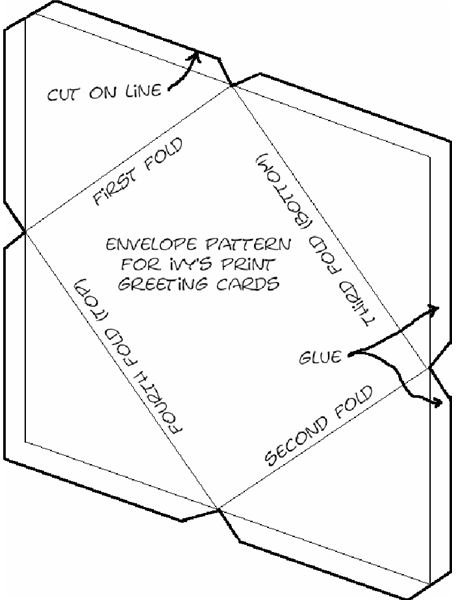 The envelope pattern available at Ivy's Domain was created to fit the printable greeting cards, which are the primary creation available at this site. The template includes clear instructions on where to cut the pattern as well as how to fold the envelope, but these are printed directly on the pattern so you may want to print onto heavy paper, cut it out and trace the pattern onto the paper you wish to use. Print directly from the website or right-click the pattern and save it as an image to use in your desktop publishing program.
Mirkwood Designs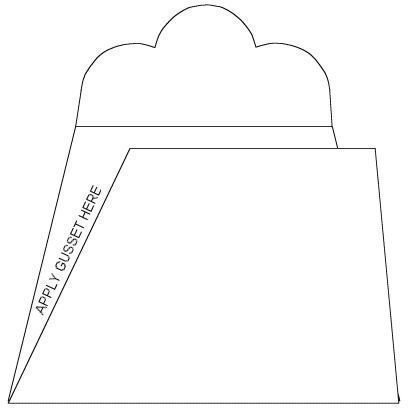 Loaded with templates for crafting and educational purposes, Mirkwood Designs features envelope patterns including an interlocking envelope, a trading card envelope, a postage stamp envelope and more. The envelopes are in GIF format, so you can print from the site or save them to use in your desktop publisher.
Print Picnic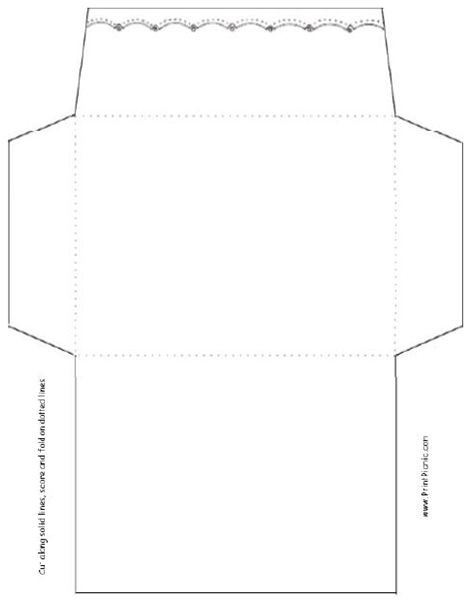 Print Picnic has a variety of stationery templates and printables, including some free envelope patterns. There is a basic quarter-fold envelope, one with a floral design and an eyelet design shown here. The patterns are in PDF format.
Activity Village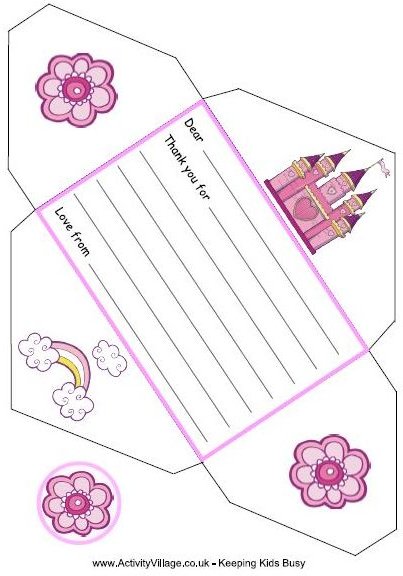 Full of fun activities for parents, educators and children, Activity Village provides an envelope pattern that is also stationery. There are more than a dozen patterns that have built-in note cards, including several thank you notes, birthday cards and more in PDF format.
Internet Family Fun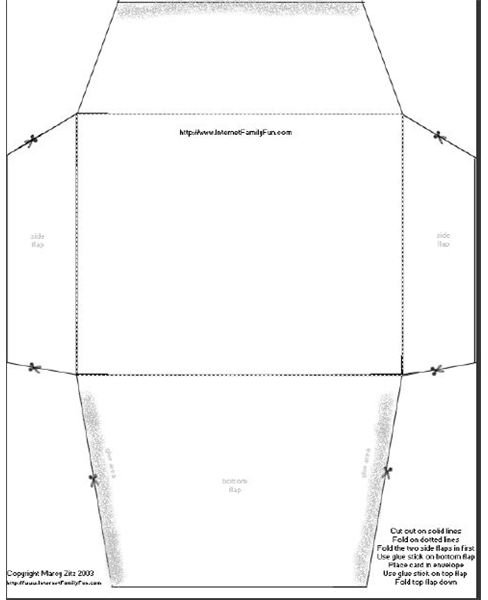 Internet Family Fun is another website for parents and kids. You can download a free quarter-fold envelope pattern on this site. The pattern is in PDF format and includes clear instructions for cutting and folding.
Map Envelope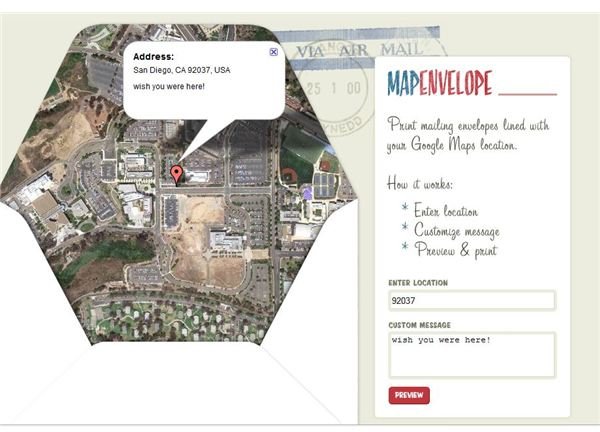 Use this final envelope pattern to create a truly unique envelope. Type a location into the form at Map Envelope. Enter a personal message as well, if you wish. The site uses Google Maps to produce an envelope pattern that, when you print, cut and fold it, includes an image of the map you selected and your personal message in the interior of the envelope.
References
Sources:
Images:
Screenshots of respective websites provided by writer