Deciding to Have Breastfeeding Photos Taken
If you are a mother who is currently nursing a child, you may have considered breastfeeding photography but wondered how the pictures would come across. Would they appear sweet and intimate or perhaps seem to be in bad taste? Rest assured that with a skilled, professional photographer, the appropriate clothing and lighting and the ideal setting, an image of your baby breastfeeding will be as beautiful as you imagined and become a treasured keepsake.
Tips for Mothers Who Want Breastfeeding Photos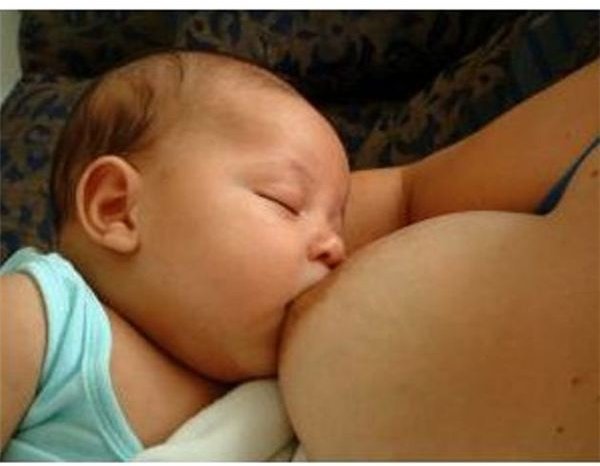 When you have decided to have breastfeeding photos taken, find a photographer with experience taking these photos, if possible. There is no scene more pure and natural than that of a mother breastfeeding her baby, so you should not feel awkward or embarrassed asking a photographer if they have shot pictures of mothers nursing infants. Ask other mothers of young children with whom you are acquainted if they know of anyone with experience in breastfeeding photography or even maternity photos.
Ask potential photographers if they are willing to come to your home to shoot, as this setting will be a more relaxed atmosphere for you and your baby. If you will be going to the photographer's studio for the shoot, ensure that there will be a comfy place for you to sit and nurse.
Once you find a skilled photographer with whom you feel comfortable, schedule the photo shoot at a time of day when your child is likely to be alert, in a good mood and starting to get hungry so that the baby will happily settle in to nurse. Wear clothing that allows you to breastfeed easily but does not hide the baby in any way. If you would like to take somewhat nude photos, talk to your photographer about doing so prior to the shoot. Along with preparing for au naturel poses, he or she can help you determine whether you want to use draped fabric or lighting for modesty.
Helping the Client Feel Comfortable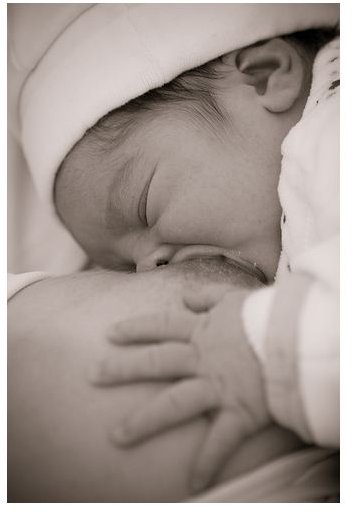 If you regularly photograph babies or pregnant women, incorporating breastfeeding photography into your portfolio is a natural next step that can expand your photography business. As there is at least some level of nudity involved with this type of photography, it is paramount that you help your clients feel comfortable not just during the shoot but throughout all of your interactions with them.
When possible, offer to travel to clients' homes so that both mother and baby are in a familiar setting. This will minimize stress and help produce more natural photos. In addition, suggest props and methods that offer a range of levels of modesty. Some mothers may be fine baring everything during the shoot while others will be grateful for discretely-arranged fabric or baby blankets.
Black and White vs. Color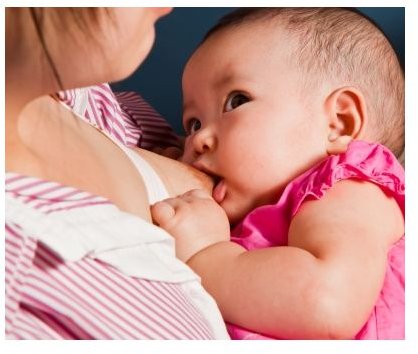 Deciding whether to shoot breastfeeding photos in color, black and white or a combination of the two depends on your preference and skill as well as the clients' desires. Black and white portraits certainly offer more drama and can even provide shading that can make an otherwise nude shot more demure. On the other hand, color photos capture the vibrant colors of babies' cheeks and adoring mothers' eyes.
Selecting the Best Lighting, Composition and Poses
Most breastfeeding photography is shot indoors due to the intimate nature of your subjects. As with any baby photos, avoid using a flash as the bright light may startle the baby. Move near a window, if possible, to benefit from the natural outdoor lighting. In addition, aim to shoot during the morning hours following sunrise or in the afternoon just prior to the sun setting to benefit from the best natural lighting.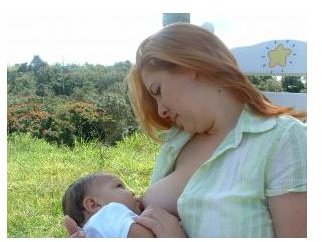 Of course, framing your subjects correctly is vital to taking the best nursing photos as well. You may wish to shoot at the baby's level and take in the entire scene, or you can fill the frame primarily with the child but also including the mother's tender smile and embrace. Another option is to take the photo from the mother's point of view, aiming down towards the baby. This will allow the mother to always remember the way her precious little one looked nursing at her breast.
If you are photographing a wider shot, show the mother interacting with the baby while breastfeeding. Encourage the mother to act as she typically does when nursing. A photo of an infant gazing lovingly into his mother's eyes while she rocks him, sings him a song and nurses him is sure to capture and portray the loving bond between mother and child in a beautiful, meaningful way.
References
Images
Lactation: sxc.hu/Carin Araujo
Breastfeeding: flickr.com/Raphael Goetter
Breast Feeding: freedigitalphotos.net/koratmember
Breastfeeding 2: sxc.hu/Carin Araujo