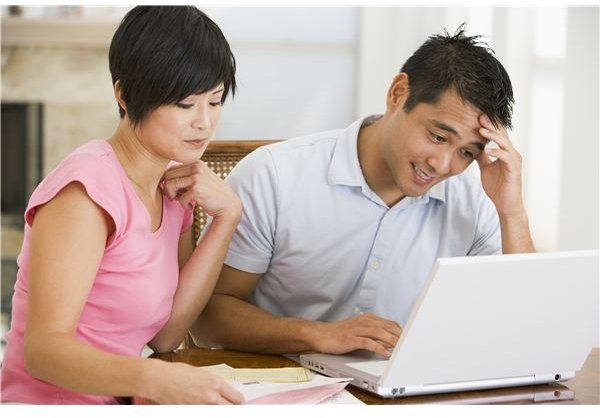 Many people who are self-employed, or who are considering starting their own businesses, have been looking forward to the opening of the online state health insurance exchanges. These health insurance marketplaces, according to the Obama administration, are supposed to offer health insurance plans with affordable premiums and reasonable out of pocket benefits. Additionally, the insurance carriers are no longer able to decline to provide health insurance to those with pre-existing health conditions.
There is a catch though, starting January 2015, the self-employed will need to have health insurance coverage that meets the minimum coverage requirements established by the Affordable Care Act (ACA). If they do not have health insurance for themselves and their dependents, they will have to pay a penalty on their 2014 federal income taxes (Small Business Administration, n.d.).
The Challenges of Obtaining Health Insurance for the Self-Employed
According to a Pfizer (2008) report, 27 percent of self-employed individuals in the United States are uninsured. Many of the self-employed have insurance through their spouse's employer-sponsor health plan, or they have opted for a high deductible health plan in order to save on the expense of premiums (Blumberg, Lucia, & Corlette, 2013). While having health coverage under another person's employer-sponsored plan fulfills the requirements for the ACA individual mandate, health plans with high deductibles, or provide only catastrophic only coverage, so not meet the essential benefit requirements (Reyes, 2013).
The reason many of the self-employed do not have health insurance is due to the high cost of buying individual health insurance. Since employers pay as much as 80 percent of the cost of health insurance premiums for their employees, those who transition from working for others to self-employment are taken aback by the high cost of health insurance coverage. Another challenge faced by the self-employed when trying to secure health insurance coverage is that the insurance carriers deny coverage due to the individual having pre-existing health conditions. Even if the person resides in one of the 13 guarantee-issue states, there is often a waiting period of 12 to 24 months before the plans offer coverage and the premiums for the plans are cost prohibitive (Blumberg, Lucia, & Corlette, 2013).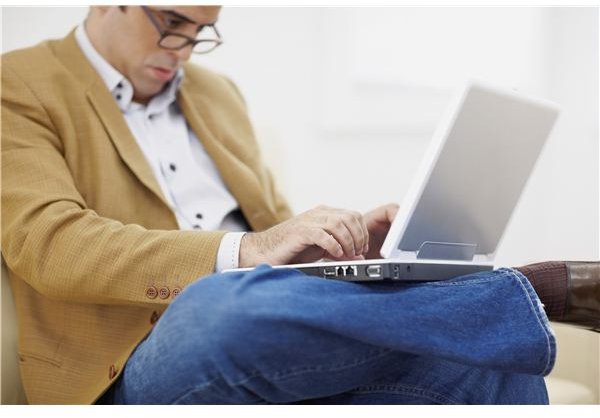 The ACA eliminates these issues with the health insurance options offered with the online state health insurance market places. Health insurance companies that participate in the exchanges cannot deny or delay health coverage for pre-existing conditions or base rates on an applicant's health history (U.S. Department of Health and Human Services, 2013).
Additionally, due to the competition on the health insurance exchanges, the cost of premiums are supposed to be significantly lower than they are now for individual health plans offering similar benefits to those on the exchanges. According to the Kaiser Family Foundation, the Congressional Budget Office project the average annual premium for an individual policy, which covers 60 percent of the cost of plan's benefits, will be $4750 for an individual and $12,000 for a family). Self-employed persons whose household income is less than 400 percent will be eligible for tax credit subsides to offset the cost of premiums (Kaiser Family Foundation, n.d.).
Who is Exempt?
The ACA provides exemptions for some self-employed persons. For example, if a person makes less than $10,000 per year, they are not required to file a tax return, so they do not have to purchase health insurance. In the event the premiums for the plans offered on the exchanges are more than eight percent of the individual's gross wages, the person qualifies for a hardship exemption. This exemption applies to those who live in states that not opted to expand Medicaid coverage. Certain groups, such as members of Indian tribes, are also exempt from the individual mandate (Kaiser Family Foundation, n.d).
Pay or Play
Unless a person has coverage under a spouse's plan or qualifies for an exemption, the ACA requires the individual to buy health insurance coverage for both themselves and their dependents with an effective date of January 1, 2014. If the person does not comply with the individual mandate, the IRS will assess a penalty of $95 per each uninsured adult and $47.50 per each uninsured child, or one percent of the family household income on the self-employed person's 2014 tax return. This penalty increases to $695 per adult or $ 347.50 per child, or 2.5 percent of the household's income in 2016 (Kaiser Family Foundation, n.d.)
The opening of the federal and state health exchange websites was not without its problems. Technological difficulties may soon be resolved, but the real question is whether the new plans being offered are really preferrable to what individuals had before. It will take some time to see if enough people purchase insurance to make the whole healthcare law a success.
What has been your experience purchasing insurance on the healthcare marketplace? We'd love to hear what you have found.
References
Blumberg, L., Lucia, K., & Corlette, S. (2013). The Affordable Care Act: Improving Incentives Entrepreneurship and Self-Employment. Washington, D.C.: The Urban Institute and the Robert F. Wood Foundation. http://www.rwjf.org/content/dam/farm/reports/issue_briefs/2013/rwjf406367
Small Business Adminstration. (n.d.). Self:Employed: Key Provisions Under the Affordable Care Act for Self-Employed Individuals. Retrieved from SBA.gov: http://www.sba.gov/content/self-employed
Reyes, A. (2013). Fact Sheet on Proposed Affordable Care Act Regulations. Retrieved from U. S. Department of the Treasury: http://www.treasury.gov/connect/blog/Pages/Fact-Sheet-on-Proposed-Affordable-Care-Act-Regulations.aspx
U.S. Department of Health and Huamn Services. (2013). About the Law. http://www.hhs.gov/healthcare/rights/index.html
McDonald, M., & Hertz, H. (2008). A Profile of Uninsured Persons in the United States. United States: Pfizer, Inc.
Kaiser Family Foundation. (n.d.). The Requirement to But Health Insruance Under the Affordable Care Act. http://kff.org/infographic/the-requirement-to-buy-coverage-under-the-affordable-care-act/