The new release of Windows Phone – dubbed "Mango" – has been well-received, but why is it considered so much better than the original version?
One of the main reasons is that it treats the art of social networking with even greater respect, providing high quality integration in the People Hub, the home of your contacts and their details.
This is only the tip of the iceberg, however. The People Hub is yet another area of Windows Phone that has been on the receiving end of several new features, from the addition of LinkedIn and Twitter to the ability to divide your contacts up into groups for easier management. Like many aspects of this social mobile phone, these custom groups extend beyond the People Hub and into the Pictures Hub, where you can easily find photos that have been uploaded to Facebook or Twitter by your contacts.
So how do these changes to the People Hub improve your phone?
Integrated Social Networking!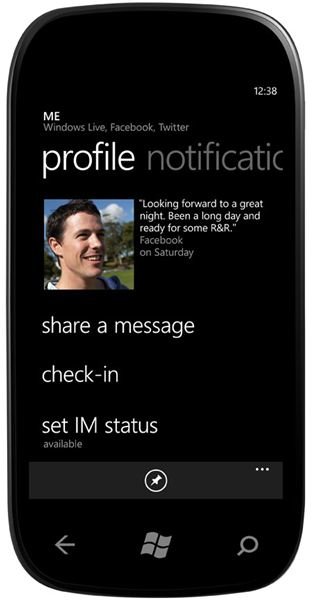 One of the most important elements of Windows Phone is the integration of social networking. If you're new to the platform, it is quite simple — the People Hub houses all of your contacts, and is also the place where any social network accounts you have can be set up. The original version only provided support for Windows Live and Facebook, but this has been extended to Twitter and LinkedIn.
What this means is that these services can all be accessed via the People Hub, where you will be able to receive notifications and set status updates all without installing extra apps. While the option is there to install official Facebook, Twitter and LinkedIn software, there is no need to unless you want to access enhanced features.
After all, if you use two or more social networking tools, things can get a little bit intensive from time to time. Windows Phone makes managing these services much simpler…
Setting Up Twitter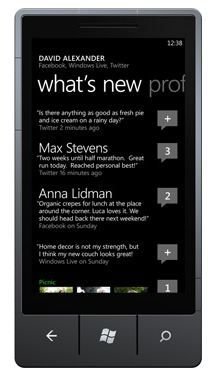 If you want to add Twitter to your Windows Phone (the process for adding a Facebook account has been covered previously) then this can be quickly done by opening the People Hub on a Windows Phone Mango device and opening the Settings menu via the ellipses (alternatively open Start > Settings > Applications > People > Add an account).
When you set up a Twitter account, you will of course need your username and password for the service, so have these to hand if you can't recall them. Once these details have been entered and your Internet-connected Windows Phone has synced to your Twitter account, you will see notifications from all the social networks you have set up under the What's new heading.
Another way of viewing these is to tap your profile icon and then swipe to the Notifications screen. Here you will see a list of recent updates concerning Twitter and any other social networks you have set up.
Connecting to LinkedIn
The popular social networking service for professionals and compulsive networkers can also be integrated into Windows Phone, allowing you to keep up to date with recommendations and other updates without accessing the dedicated app.
To add your LinkedIn account, head to Start > Settings > Applications > People > Add an account. This will open a window that will require you to grant Windows Live Messenger access to your LinkedIn account. Simply enter your details and click the OK button – this can be revoked at any time if you find that too much information is being added.
LinkedIn updates will be added to the What's new section of the People Hub just as they are for Facebook, Windows Live and Twitter, and when you set your status on your phone it will be reflected on all synced services.
As such, be careful – your Facebook contacts might be interested in your thoughts on global warming and carbon tax, but your LinkedIn contacts might be less impressed…
People Hub Groups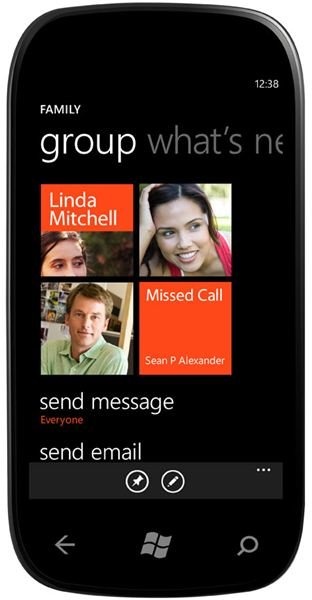 A final major enhancement to the People Hub comes in the shape of groups. This might seem innocuous, but it makes managing your interactions with certain types of contact so much easier.
To use this feature, open the People Hub, tap the + symbol and select New group; give the group a name and then tap the Add a contact link to browse your contacts for relevant people. Once you're done, head back to the People Hub where you will find the group listed. Simply tap this group heading to view the recent updates of the individuals concerned! Note that you will also be able to view the group's photos in the Pictures Hub. If you have a lot of contacts that you like to keep up with, this might be the best way to do it!
Whichever new People Hub option you choose, any accounts that you set up can be removed via Settings > Applications > People — simply tap and hold the account in question and select Delete.
References