Highly Rated LG Neon Case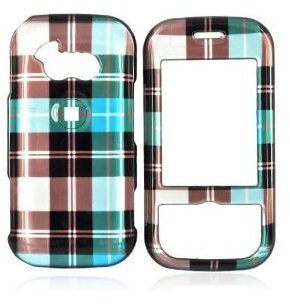 Hard Protector Case - Plaid Brown Blue Green (5 out of 5)
The Hard Protector case with plaid brown, blue and green checkered design is one highly rated LG Neon case. This is made with durable and lightweight plastic material that can shield your device from unwanted dust, dirt and scratches without adding noticeable bulk. You can save yourself from all the fuss that comes with putting on a new case on the phone because this amazing hard protector case comes with fast and easy snap-on installation. It has also custom made cut-outs so you can still have instant access to all the phone's functions. This is currently offered for just $2.41.
Hard Case + Charger - Black / White Zebra (5 out of 5)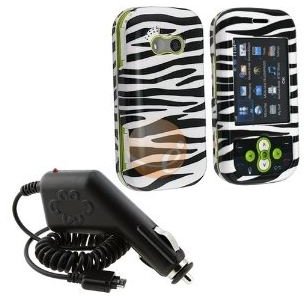 Give your phone a highly appealing look with a touch of sophistication with this specially made Hard Case that comes with a black and white zebra design. This is a clip-on type of LG Neon case that can provide maximum protection with style for your device. It is designed with various openings or windows for convenient access to the camera lens, side/volume buttons, speakers, charger jack and all the other phone functions. This is highly compatible with the LG Neon GT365. LG Neon users are ultra satisfied with this case, not only because of its super cute design, but also because of its cheap and affordable price. This case comes with a free charger for a very low price of $2.49 only.
Rubberized Hard Cover Protective Case - Orange (5 out of 5)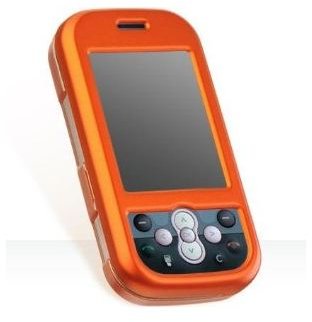 The orange colored Rubberized Hard Cover Protective Case is made of high grade plastic material with a rubberized layer for superior phone protection and slip-free grip. It is constructed with specially made cut-outs to allow full usage of all the phone's functions while in the case. It is also designed with easy snap-on installation for hassle-free and quick usage of your LG Neon phone. LG Neon users are truly impressed with the product quality of this case and the very reasonable price. They would highly recommend this LG Neon case to all orange fanatics. So, protect your phone now with this visually striking case for just $6.00.
Rubberized Crystal Hard Case - Black (5 out of 5)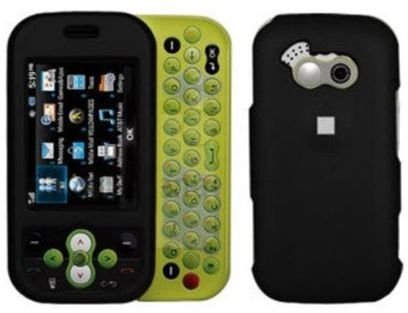 This elegant black colored Rubberized Crystal Hard Case by Amzer is specially designed for your new LG Neon GT365. This is one highly innovative case that is made with a durable plastic shell that's coated with a thin layer of ultra soft rubberized material to shield your device from all the dings and dents of everyday life. This LG Neon case allows you to conveniently plug in the charger, headset and cable without the fuss of removing the case. It also includes an optional belt clip to keep your device safer and more secure. Safeguard your device without adding noticeable bulk for $14.95 only.
Phone Protector Hard Case - Spring Flowers (5 out of 5)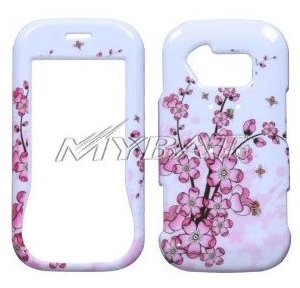 Give your LG Neon a fresh new look with the Phone Protector Hard Case with spring flowers design. It is superior in construction and made to perfectly fit every curve of your device. The protector hard case covers the side, back and front of your device thus giving it full body protection against unwelcome dirt, dings and scratches. It is also ingeniously made to allow full access to all buttons and functions without you having to remove the case. This is a must-have case specifically design for all LG Neon GT365 users and it only costs $4.90.