Top Class HTC Freestyle Cases: Your 5 Best Options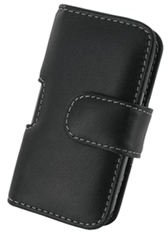 The HTC Freestyle is built with a strong outer shell to withstand minor bumps and such, but it is not tough against harsher surface damage and impact shock. For the ultimate protective solution, check out these fantastic HTC Freestyle cases that, not only look good, but also allow full functionality of your phone. Pick your favorite and check out the online retailers listed in the references.
Leather Stitched Phone Case
Made from durable and high quality cowhide leather, consumers can expect a strong and
durable case to protect and keep their HTC Freestyle safe from scratches, dents and even accidental falls. Even though it creates the adequate depth to give great guard against impact shock, the case still gives a slim, custom enclosure that makes its carriage quite easy.
The magnetic release strap on the side, guarantees either fast access or easy removal. Also, when the case is closed it gives a bit of access to the side controls of the phone. On the back of the case there is a belt clip that you can quickly fit onto your belt to optimize the way it is carried. The downfall however, is that it doesn't rotate, but you can count on a sturdy and secure clip-on mechanism.
Hard Plastic Snap-On Design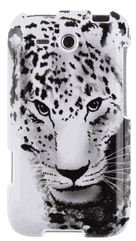 This high quality polycarbonate plastic construction has two-pieces that snap-on to your HTC Freestyle to protect it from unsightly scrapes and other types of scratch damage. It protects the back, sides and front rim of the phone – for the screen however, you will need a screen protector. Along the sides of the case there are convenient cutouts for the controls and ports of the phone and on the back is an integrated peek hole for the camera lens.
Upon its installation, you will find that this accessory has a lightweight feel and is polished to create a nice shine and smooth feel. This particular HTC Freestyle case shows off a portrait of an exotic snow leopard, which will bring character to your smartphone. The great thing about this type of case is that it comes with other elaborate designs, patterns, and such.
Premium Executive Vertical Leather Pouch Case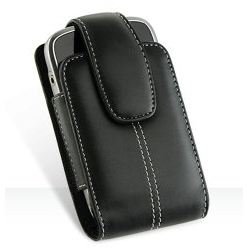 This vertical leather carrying pouch case is a smart choice for your HTC Freestyle. It is one of the few leather cases that doesn't conceal the entire phone. Even when the phone is locked away you can see a good portion of it and also access a few of the controls.
It is made of soft, genuine leather, which creates a lightweight and durable solution that is also easy to handle. The case gives quick access to the phone through a magnetic flip strap, expandable sides and a smooth microfiber interior so that the phone slides out effortlessly. Additionally, it features a swivel belt clip so you can conveniently position the case on your belt, bag strap or pocket.
Amzer Silicone Skin Jelly Case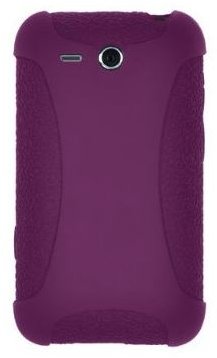 This Amzer purple jelly case is made out of 100% premium silicone material and is designed to cover the back, sides and front rim of the phone. It is quite flexible, which makes it easy to install and remove, plus you will find that there are precision cutouts for the ports and controls of the phone including the camera function.
This Amzer case is a great, lightweight option for protecting your HTC Freestyle especially because it is shock absorbent and scratch proof. The surface has terrific traction that provides a slip free casing plus it is textured and has decorative grooves to also aid in the grip of the phone.
Clear Hard Protector Case Cover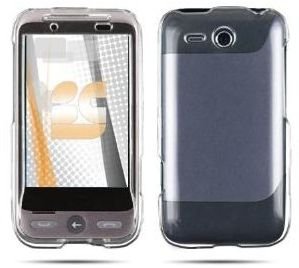 Clear Hard Protector Cases have a list of features in common with any typical hard case, but with the dynamics of invisibility. This hard protector case has a thin shell encasing which makes it look slimmer than ever on your HTC Freestyle phone. This featured design has two separate pieces than snap on together to completely cover your phone and protects it from scratches, dents, dings and impact shock.
When installed, you will find the exact cutouts so you can utilize every function of the phone, including the volume, side buttons, camera lens, charger ports and speakers. Even though it is constructed from a high quality plastic it is still light in weight. Get a smooth surface too with its perfectly polished finish that also aids in the grip.
References
Image Credit – Images courtesy of the respective retailers.