Best Motorola Triumph Accessories Revealed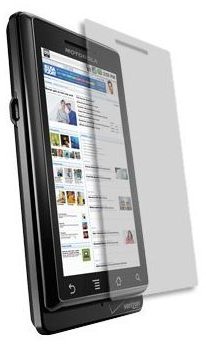 1. Skinomi TechSkin Screen Protector
Easily available at a price range of $9.95 – 11.95 at amazon.com this Skinomi TechSkin is probably the best available screen protection
that works as a shield against scratches, bruises and other wear and tear problems. It is made up with high quality, innovative, identical film material that is used in cars, aircrafts and space shuttles. In addition to the standard layer, the screen protector also has a layer of ultra violet protection that prevents the screen from yellowing. It is the clearest film available on the market today and it comes with a life time warranty. It is specially made to fit the screen size of Motorola Triumph and when purchased you get a bottle of application solution, an installation squeegee and an instruction guide. It sounds like it could be a bit messy to apply, but the protection provided is well worth it.
2. Arkon Mega Grip Travel Mount
Another useful accessory that protects the Triumph while you are traveling in your vehicle, is the Mega Grip Travel Mount. It's the most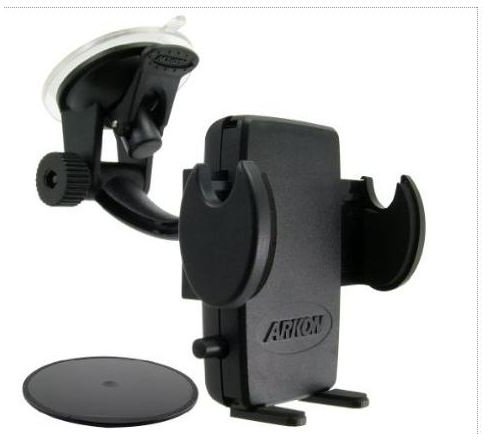 compact and most durable car mount on the market today. All you need to use it is to simply stick the adhesive disc to the location where you want to mount your phone and then attach the windshield suction cup to the flat surface of the mounted disc. The 70mm circular dash/console disc is 70mm in diameter, the cradle depth is 0.75 inches, and the holder dimensions are 3.50 inches open and 2.25 inches closed. These measurements are best for holding a large sized smartphone like the Triumph. This device also has adjustable support legs, a cushioned side grip and a push button to release the cradle, so is pretty sturdy as well as easy to release your phone when you need to. The Arkon Mega Grip Travel Mount can be purchased at amazon.com.
3. Touch Screen Pen Stylus – Chrome
The most common problems faced by touchscreen phone users are the visibility of finger prints and mis-typing of words on the touch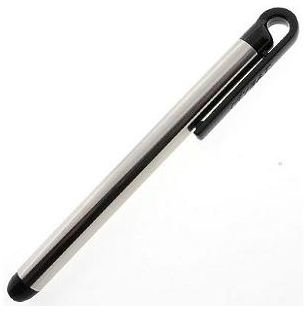 screen when writing an email or a text message. The solution to these problems is a touchscreen pen stylus. The Touch Screen Pen Stylus is an attractive pen style device that is as thick as a normal pen with a pocket clip for attachment to a shirt pocket. It is made of lightweight rubber and is quite convenient to use. The soft rubber tip works as a simulator to the fingertip pressure, as you tap on the screen of the phone, and helps making typing comfortable and more accurate. This product is available at extremepda.com for $9.95 and is compatible with all touchscreen phones including the Motorola Triumph.
4. SanDisk 4GB Universal MicroSD Mobile Memory Kit
In case you need extra storage for your favorite photos, music, videos, podcasts, documents etc then this 4 GB Universal MicroSD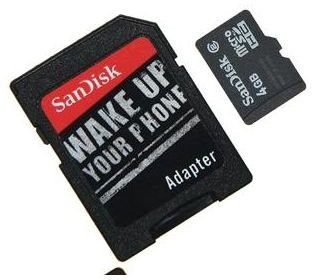 memory kit is the best option to choose. It comes with a 5 year warranty from the manufacturer as well as adapters that can be used in any SD, mini SD or micro SD slots of any device. With this little gadget in hand you can turn your Motorola Triumph into a complete entertainment hub or a complete virtual office desk as you can also store and run office applications such as word processing, financial, business or any other application. Buying this item gives you have extra storage on the Motorola Triumph and a more enjoyable, easy technological life.
Amzer® Emergency Portable Charger with 5 Adapters
Sometimes it so happens that you run out of battery life and lose communications with the entire world and you don't even have a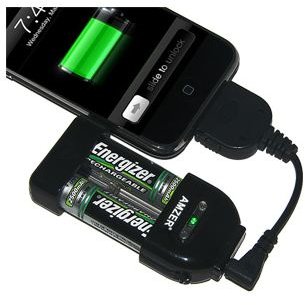 charger in hand. And if you own a Motorola Triumph you will never want it to run of juice. Offered at a price of $14.95 this slim, portable emergency charger is a solution to the problem. It works with two AA batteries, reducing the hassle to find a power cable or a switch for plugging it in, so just put in the batteries, plug the charger to your device and get connected to the world, and begin listening to the music and enjoying the phone's great features again. The charger's slim size makes it highly portable and convenient to use while camping, biking, fishing, driving, traveling etc. So when you aren't near a power source this gadget could come in extremely handy.
These are a few Motorola Triumph accessories I think are good and useful to have. Apart from these there are several more basic and advanced options available at different prices on the market. As this smartphone is a new release, you might not be able to find good accessories that easily just yet, but amazon.com and similar sites are worth checking out. I'll also keep this article updated in the future when more worthwhile accessories become available.
References & Image Credit
Images courtesy of amazon.com, mycellworld.com and extremepda.com