What's the Best iPhone Car Mount for OtterBox? Winners Revealed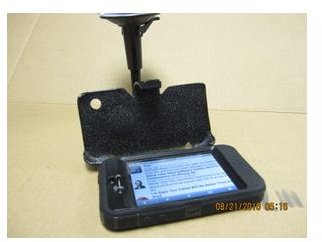 If you care enough to be searching for a specific accessory to accommodate your iPhone with a case on, then you aren't looking for a "one size fits all" car mount. On the whole, universal mounts are out; unless they are highly rated and super-adjustable for the best possible fit for your OtterBox clad iPhone. You don't want your phone to be squeezed into position either; so regular iPhone car mounts are out too.
What makes these options the best is that they give a secure hold to your phone without squashing or pressing on anything too hard. It also helps if they look good and are easy to set up. Drive on.
SlipGrip Car Holder
This car mount from SlipGrip is specifically designed not only for the iPhone, but for the iPhone with an OtterBox Defender case on it, so you have great comfort in knowing your phone is safe in its arms. This means that there are no springs or clamps that need adjusting, everything is all set up ready to go for a great fit. It's also of a high quality for one of our more mid priced options (around 25 dollars).
You can swivel your phone in the mount 360 degrees around, so you are sure to find a suitable viewing angle. The suction cup reassuringly locks into place on your windshield, so there's little chance of it coming off over a bump, like some suction cup designs do.
The only downside with this design is that, due to the way it's mounted, you do get a lot of vibration making it sometimes difficult to see the navigation screen – make sure you don't have "shake to shuffle" enabled either or you'll get a very frustrating listening experience!
Pro Clip/ Brodit Passive Adjustable Mount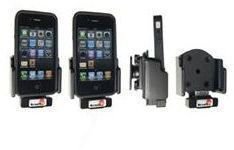 This is the most expensive of our car mount options, but you may well find it's the best option for you. It certainly has a lot in its favor. You need two parts for this device to work - a mount specific to your car, and then the holder for your phone. This particular holder is designed for iPhones with a case – the width dimensions can be changed from the regular 2.3 inches to 3.2 inches, so there should be plenty of room to accommodate your iPhone with an OtterBox case on.
Once you've set up the mount to the correct dimensions it provides a really secure fit, and is then easy enough to slide your phone in and out of each time you need to do so. It's also quite a neat little design so it shouldn't get in the way or have any unnecessarily long arms or cables going on. The holder has a Pass-Through connector at the bottom, so you attach your cable to that and everything's good to go – you don't then have to mess around with cables each time.
Clingo Car Mount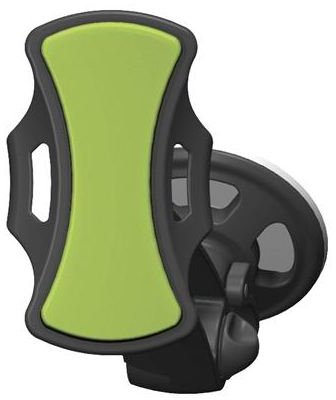 You may have dismissed universal car mounts for your fully dressed iPhone, being uncomfortable with all those clamps squeezing your phone, or even worse, not holding your phone well enough. But Clingo is a universal mount with a difference, that eliminates both of those problems.
Clingo products are superbly designed and work by holding your phone in place with the use of their sticky pad system. Before you recoil in horror at having something stick to your iPhone let me reassure you; it's sticky enough to hold your phone in place (make sure you push it on well), but then can be easily detached when you need to, with a twist and pull, leaving no sticky residue behind at all.
They offer two car mounts in their range; the usual suction cup to the dashboard design, and a vent mounted holder, depending on which works for you.
RAM Lil' Buddy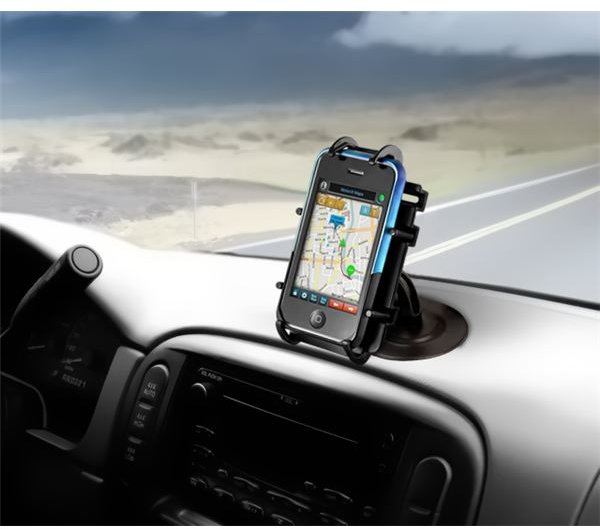 RAM mounts actually offer a number of great solutions to your OtterBox-dressed iPhone conundrum. The one pictured here is the Lil' Buddy iPhone mount system, using the universal clamping cradle. The car mount uses an adhesive disk so you can choose wherever you want it to go in your car. There are other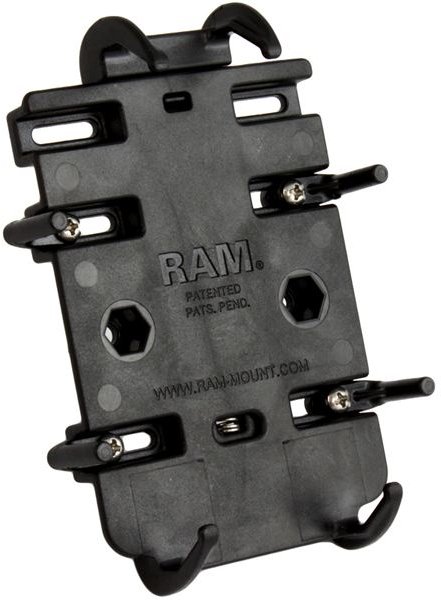 cradles available such as the suction cup twist lock, cup holder mount, and, depending on your make of car, even a mirror mount.
The clamping cradle can cope with your needs admirably, whether you have a 3/3GS or an iPhone 4 with an OtterBox case, it'll hold it in place safely. There are a total of eight points on the cradle that will secure your phone, and can be altered to your dimensions with ease. It can expand to 6.25 inches in height, and 3.25 inches in width, giving ample room yet protection to your iPhone. Four of the holding points are spring loaded to offer reassurance.
Which Is the Best?
Clearly your phone means a lot to you, and getting hold of a suitable iPhone car mount for an OtterBox Defender case is important to you as well. For this reason, I'm going to say that your best option is the Brodit adjustable car mount. It has everything you could possibly need; offers a good fit without being squeezed, is easy to use, and keeps all cables aligned and in place. Sure, it's the most expensive, but in this case you really do get what you pay for.
The other options shouldn't be dismissed though; what's right for you may not be right for someone else. It was a pretty hard task finding all of these options, but I only chose the best, so you won't be sorry whichever accessory you choose.
References
Images: