Best Google Nexus S Accessories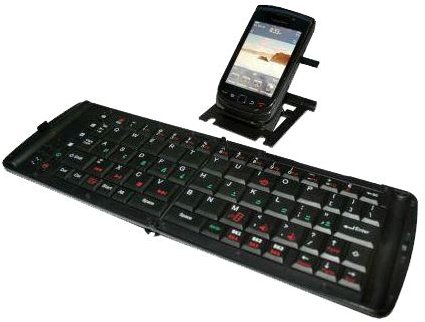 In this feature we look at a fully functional portable Bluetooth keyboard, an ingenious snap-on speaker and stand, a remote Nexus S display device, an energy saving external battery pack and a mini car kit with Bluetooth speaker docking station. Check out each of their features and amazing functions.
Freedom Pro Universal Bluetooth Keyboard
This universal Bluetooth keyboard will work great with your Nexus S smartphone. It literally converts
your mobile phone into a mini laptop with its improved driver software and extensive keys to give complete control of your handset. Its design allows for convenient carriage and portability, as it is hinged along the center to fold to half its original dimension plus enclose the keys. It is lightweight and small enough to hold in your purse, glove compartment etc.
This amazing keyboard has a simplified setup with its dual standard (HID/SPP) keyboard, which features full sized keys, a five row alpha numeric keyboard with ''scissor action mechanics'' to give users a true desktop keyboard experience. It has in total 75 keys, six designated to answer/end/reject calls & open messages/address book/ tasks/ calendar. Additionally, there are 12 user defined launch keys, control &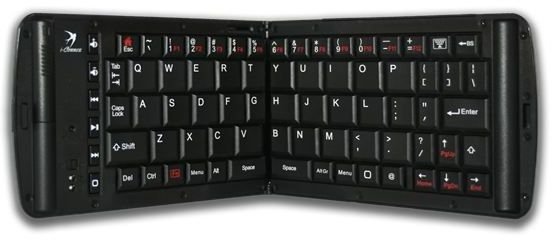 functions keys.
With this Freedom Pro users can record notes and do highly technical tasks in no time right on their smartphone. Students, lawyers, teachers, writers and heavy texters all find this keyboard to be an exceptional tool during work and on the go. It eliminates having to take around a laptop everywhere you go. Men, no need to worry - the size of this keyboard is ideal even for those with large hands and fingers.
Media Snap-On Speaker Stand
This Media Snap-on speaker works with a number of devices particularly the Google Nexus S. The design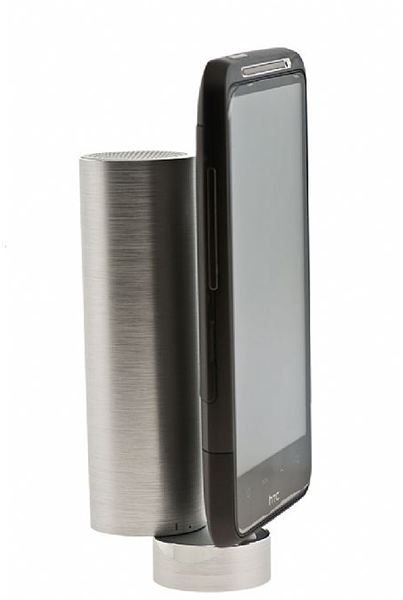 of this speaker is perhaps the most intriguing of all its features, plus it is lightweight and slender so you can simply slip in your pocket while on the go. The base houses a 3.5 mm connector that expediently slides out for you to snap-on to your smartphone. It has the perfect design for you to watch videos and listen to music anywhere, anytime. The sound quality is astonishing, especially for its small size, you wont believe how well the sound range is during streaming.
Don't worry about cords, wires or even a charger, this Media Snap-on Speaker Stand works with 3 AAA batteries and can stream footage for up to 12 hours. It works with a long list of devices including the HTC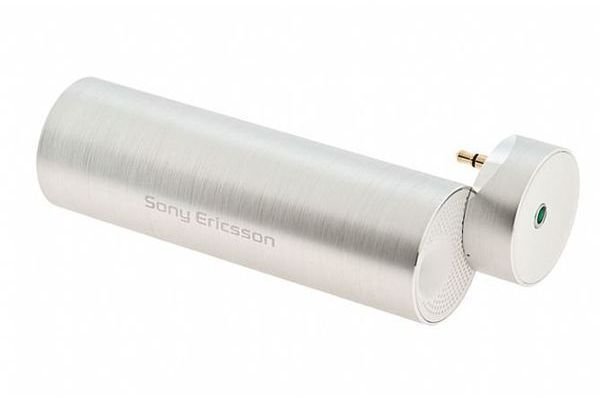 EVO 4G, Droid X, iPod Touch, Nano plus more. Another great feature allows you to watch videos on both landscape and portrait modes.
LiveView Remote Display
LiveView Remote Display is a clever device that syncs selected applications remotely from your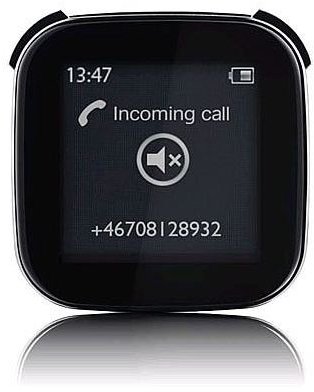 Nexus S so you don't have to retrieve your phone to perform certain functions. Simply place this tiny contraption close by – (clip onto a top pocket, bag strap etc.) and receive messages from Twitter, Facebook, emails, SMS, or tap play and listen to your favorite playlist ,and of course answer calls, without even touching your smartphone. Users can download any compatible application they want from the Android Market and customize LiveView Remote Display to make it exclusively theirs.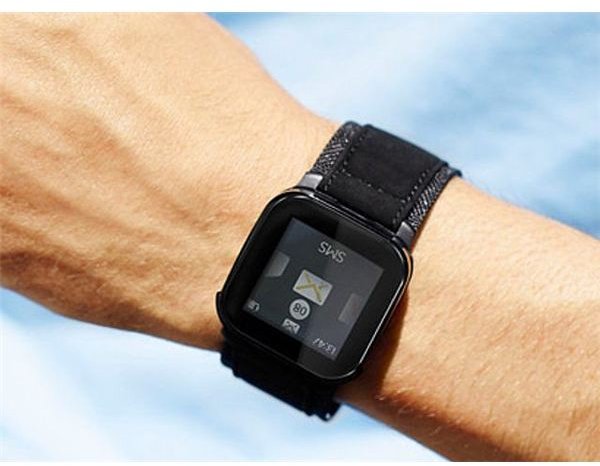 Quite frankly, this is a great device, however it really defeats some of the main purposes of having a cell phone. Over time you will find that your Nexus S is hardly being used, taking the joy out of your smartphone experience. On the other hand, less usage of your handset means less wear and tear and reduced possibility of cosmetic damage.
Parrot Mini Kit Smart - Bluetooth Speaker Docking Station
The Parrot Mini Kit Smart is a Bluetooth hands-free car kit featuring a smartphone docking station.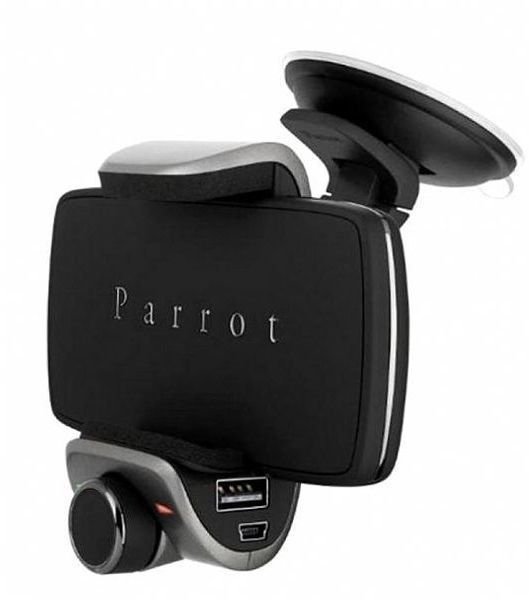 This is one of the more practical accessories for your Google Nexus S when it comes to travel. It attaches to either the dashboard or windshield so you can easily use the phone's navigation and other features with its intuitive voice recognition technology.
A great feature allows you to recharge your phone with the integrated USB socket port, also users can flip from portrait to landscape viewing with ease. It can be moved anywhere on the windscreen or dashboard and can also be used in various vehicles. The design has the most alluring appeal, it exudes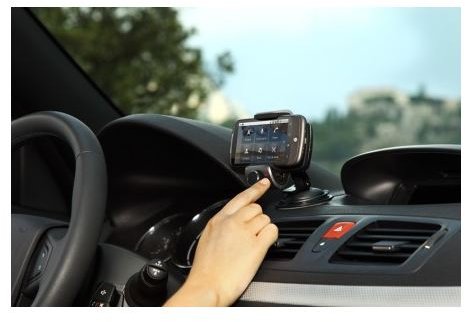 sophistication and style; the cushioned braces holds your phone securely and snug for both viewing modes, even if you are using a case for your Nexus S. Even though this is considered a high-end Nexus S accessory it can be found at Amazon.com for an affordable cost of $88.88 (see the References below for a direct link to buy).
Power Pod External Battery
This external battery pack comes ready and fully loaded to boost up your Google Nexus S smartphone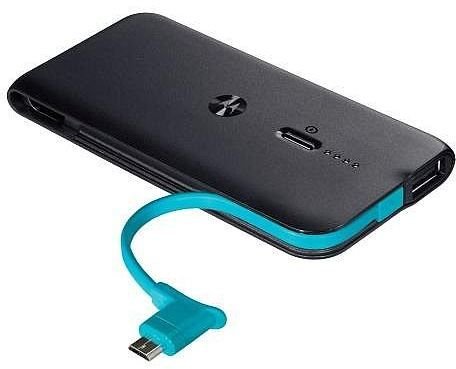 for an additional 5 hours of talk time. It is capable of charging two devices at the same time and any other product with a USB port/ charging cable.
Eco–friendly and an energy conservator, you can relax when charging your smartphone with this battery pack, it immediately shuts-off as soon as the device is completely charged. It has a LED indicator light to show when the phone is charging, which turns to green when it is done charging. Additionally, you will find the Power Pod External Battery has a slender design and quite light in weight, this makes it easy to store away or take with you when traveling.
Conclusion
It depends on your situation and lifestyle as to which accessories for the Google Nexus S will suit you best, and all of these have been chosen for their great design and functionality, as well as being highly rated. However, as a great all round accessory you can't beat the sleek, stylish and practical design of the Media Snap-On Speaker Stand.
References