Top Five LG Lotus Elite Cases - Bling for Spring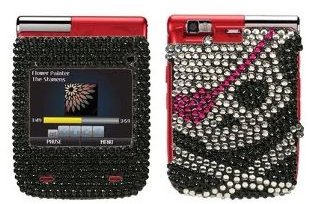 LG Lotus Elite Case
The LG Lotus Elite offers you the opportunity to show off a true sense of style by allowing you to have a truly personalized case. The following article highlights five fashion forward cases to consider.
LG Lotus Elite Rhinestone Crossbones Case
This LG Lotus Elite Rhinestone Crossbones Case is sure to earn you compliments from your friends. Featuring a front and back shield protector that is completely covered in stunning rhinestones, it fits snugly to your phone. Not overly bulky, its rubber texture protects your phone on all sides. It sports small openings for all the necessary buttons on your phone: camera, volume controls, charger jack, and headset jack. Available from MyBat on Amazon.com for $19.98, this LG Lotus Elite case is both affordable and style conscious.
Pretty Pink Swirls for Your LG Lotus Elite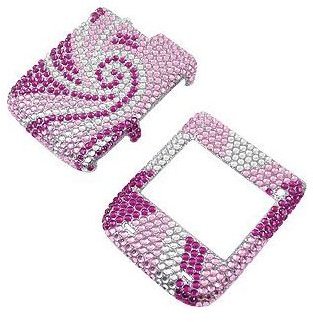 If skulls and crossbones are not your style, perhaps a pretty in pink protector is more up your street. Fashionable swirls encase your phone in a style that is sure to draw rave reviews from your gal pals. This MyBat case from Amazon.com retails for only $12.99, making it almost a sinful steal. With a price like that, you can love your phone guilt free if you indulge in two. With hot pink rhinestones protecting your LG phone, you can talk non stop and show off your terrific style all at the same time.
Contempo Tree for Your LG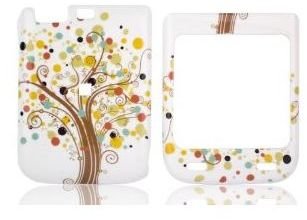 Available from Talonsoft Inc. via Amazon.com for only $9.99, this gorgeous Contempo Tree case fits your LG Lotus Elite perfectly. You will have easy access to all of your buttons, whether you need to pump up the volume or plug in your headset. With a rainbow of color encasing your phone, you cannot help but be enraptured by the true perfection your phone presents. It will look so lovely, you will not be surprised to find yourself longingly gazing at it like a work of art. Prettier than a Picasso, and just as mesmerizing as a Monet. Museum of Modern Art, look out.
Purple Blossoms for Your Lotus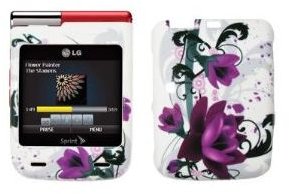 Purple posies pack a punch on this dramatic hard cover LG Lotus Elite case from Accessory Export LLC. Priced at only $6.99 on Amazon.com, it is the true definition of style and substance. Deep purple and black set against a white background offer dramatic contrast while allowing you full access to your LG Lotus Elite. Be careful to not tell your friends just how little it cost, or you will not be the only one sporting such staggering style.
Bedazzled Beauty for Your LG Lotus Elite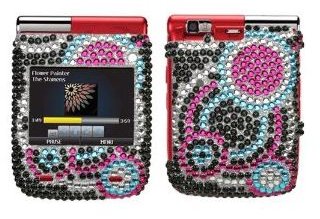 For bling loving babes, this bedazzled beauty from MyBat will truly rock your world. Priced at $19.98 on Amazon.com, the rhinestones on this stunner rival the fireworks on the 4th of July. Shades of turquoise and fuchsia are set against jet black stones for the ultimate in dramatic effect. With full access to all the bells and whistles that you love on your LG Lotus Elite, you can show off to the crowds just what a fashionista you truly are. Look out for paparazzi with a blinged out LG Lotus Elite case like this.
Which LG Lotus Elite Case?
Regardless of which case you choose, you and your LG Lotus Elite will be the envy of your crowd. Sumptuous style and significant savings; you could not ask for anything more.
You may also be interested in the top LG Lotus Elite accessories.
All images courtesy of Amazon.com