Top Five Best HTC 3-in-1 USB Adaptors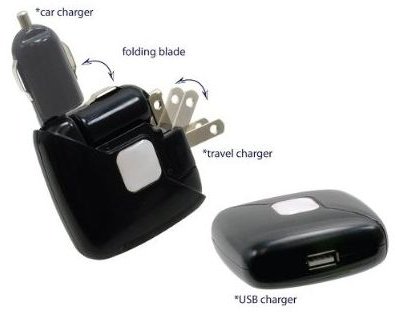 HTC 3-in 1 USB Adaptor: Combination Wall and Car Charger from Young Micro
If you're looking for a 3-in-1 USB adaptor to charge your phone at home or in the car, this charger from Young Micro is one of your best options. It comes equipped with a USB charger, an AC wall charger, and a DC car charger, and every piece of it folds and retracts into the same wonderfully compact unit. The entire charger would fit easily in most pockets, which makes this about as portable a travel charger as you're going to find. It's reasonably sturdy as well. This is a charger that should work well to satisfy your needs, and it's well constructed and built to last.
T-Mobile 3-in-1 Charging Adaptor For HTC Smartphones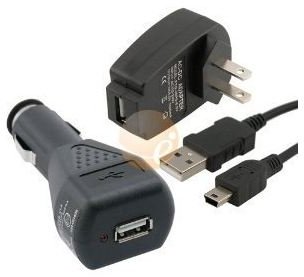 For those looking for a cheaper option and willing to trade off some quality, however, this 3-in-1 charger from T-mobile does the same job as the previous entry, and it comes with a lower price tag. The quality of the construction isn't quite as high, and the device isn't quite as portable, but it comes equipped with the same USB charger, AC wall charger, and DC car charger, and as long as you're careful with it, it should still last for a fair amount of time. If you know you're not going to be using the charger much, and thus not putting it through a lot of strain, this will save you some money and will still charge your phone. Furthermore, as an added bonus, this charger will allow you to charge 2 USB devices at once.
Seido 3-in-1 Multi-Function HTC Battery Charger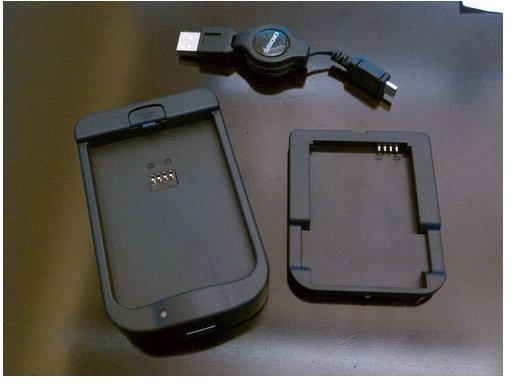 There are plenty of excellent combination car and wall chargers on the market, but what if you've got no need for a car charger and have multiple batteries or multiple phones you need to be able to charge at home? This multi-function battery charger from Seido should solve your problems, in that case. It comes with a charging base to set your phone in, a charging plate for a spare battery, and a charging cable to charge another device. If you're the sort of person that likes to have a back-up or two on hand, this is one of the best ways to make sure you keep all those back-ups charged at the same time.
3-in-1 3.5 mm Audio Adaptor for HTC Smartphones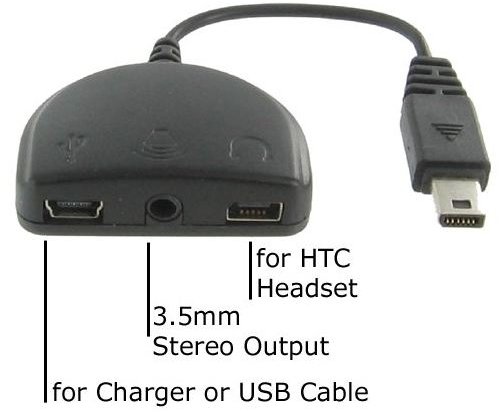 Of course, not all adaptors are built just to charge. The lack of a 3.5 mm audio jack is one of the biggest things missing from some of the otherwise fantastic smartphones made by HTC, and this 3-in-1 adaptor made by Fosmon Technology is designed to solve that problem. It comes equipped with a mini-USB port to allow you to continue charging your phone while using it, as well as a standard HTC headphone jack in case you still want to use HTC headphones or an HTC headset while charging your phone. Most importantly, however, is the third part, the standard 3.5 mm audio jack allowing you to hook up third-party headphones or speakers. It's a bit on the bulky side, but it's still reasonably compact, and it comes with a 1-year warranty, which does a nice job to provide peace of mind.
First Party HTC USB 3-in-1 Audio Adaptor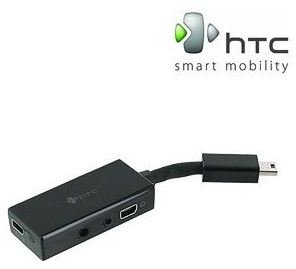 This audio adaptor, which is the only accessory in this list made by HTC, provides every one of the ports that the previous option does. However, it has the addition of a 2.5 mm audio port. 2.5 mm is an emerging standard in the smartphone industry, and as a result, some of you may have a nice pair of 2.5 mm headphones lying around from a previous smartphone. Overall, because they're so new, good 2.5 mm headphones are harder to find than 3.5 mm, and most people aren't going to use the extra port, but it's a nice inclusion as something that's strictly an extra, and the size of the adaptor doesn't suffer as a result. This adaptor is actually a good deal smaller than the previous option. Aside from the lack of an offered warranty, this is better in every way, and it's definitely the best choice for a 3-in-1 audio adaptor. You're not likely to find yourself wishing for that warranty either; for such a cheap product, I've heard of very few long-term issues with these.
All images courtesy of www.amazon.com.