LG enV Touch
The LG enV Touch is a touchscreen phone with two large and pretty displays. It has several nifty features that include a full HTML mobile web browser, a 3.2 megapixel camera and EVDO support. Aside from having a great design and several useful features, the LG enV Touch experience can be improved upon by adding apps. Here are 5 recommended apps for the LG enV Touch.
Tweet-Tweet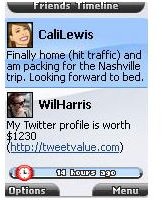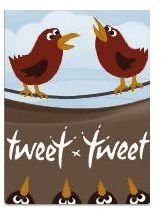 Twitter, an emerging global communication medium, is most useful when users are mobile. People can literally share information whenever they want and wherever they are. For this reason, a Twitter mobile client is extremely useful and handy. Tweet-Tweet is an app for the LG enV Touch that offers a full range of features that let users access their Twitter timeline as well as post tweets. The user interface makes receiving and sending updates easy and simple. You can download this app for free but there is a monthly subscription of $1.49. For unlimited use, the fee is $3.99.
PhotoBucket Mobile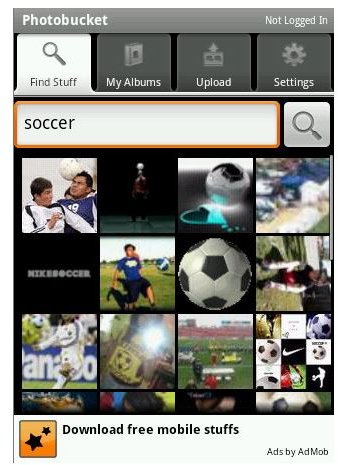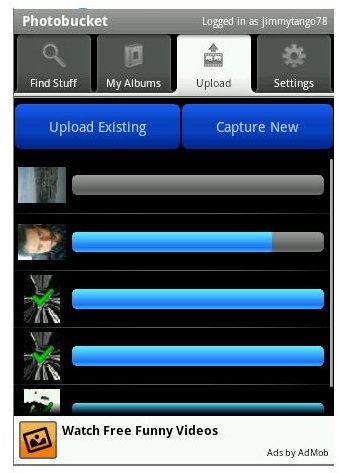 If you're a user of Photobucket, you already know that this free photo hosting service is very handy, giving you an efficient way to store and access photos and images wherever you are in the world. This app lets you use the service in an optimized way for your mobile phone. Aside from the usual features like viewing and uploading photos, the app also lets you share photos with family and friends through email, search Photobucket's huge library of images, photos and icons, and view tagged photos. Searching related images is easy because of the tagging feature. You can also set up this app to automatically upload the photos that you just took with your LG enV Touch's camera to your Photobucket account. The app can be downloaded for free with a monthly subscription of $2.99.
Backup Assistant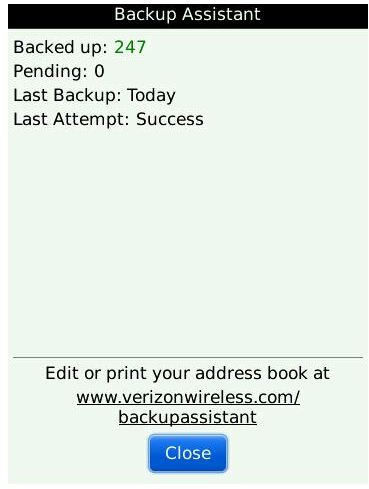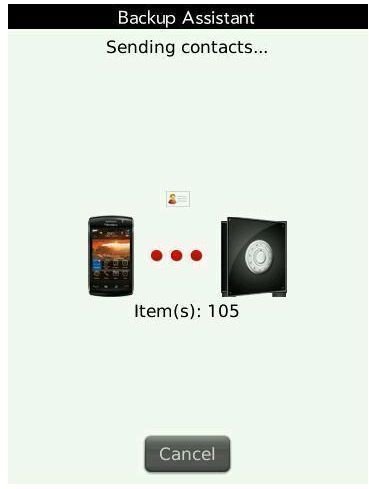 One of the biggest problems in mobile communication is losing phone address book data when the phone gets lost or damaged. This app takes care of that problem by giving users the option to back up their phone's address book to a secure web site. This means that if a user loses their phone or damages it, they can restore their address book data from the web site to a new phone wirelessly. For people who are constantly adding new contacts to their address book, this app is a life saver. Users can schedule backups or they can do it manually. Backup Assistant gives users a secure feeling that their address book is safe even if their phone dies or is lost. This app is free to download with no monthly fees.
WeatherBug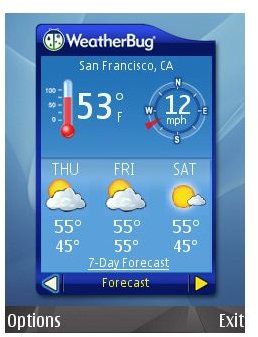 The largest provider of live weather updates can be accessed through this app. Streaming weather updates like local weather data, sever weather alerts, local radar, detailed forecasts, live weather cameras, videos and photos. Weather data covers the entire US and most parts of the world. It's an efficient way to get live updates wherever you are. This app can be downloaded for free with a monthly subscription fee of $5.99.
MyToneStudio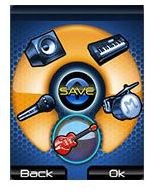 If you like editing audio and creating your own music, MyToneStudio can help you out with your passion by making your LG enV Touch your very own mobile audio editing system. It provides features that will let you record, edit and mix audio files. It includes several background tracks and vocal effects that will make audio editing easier and more fun. The app can be downloaded for free with a monthly subscription of $3.99.
Check also the LG enV Touch Accessories for extra gear for your mobile phone.