With the release of the iPhone application store in iTunes, iPhone screens have become filled with tiny little icons for dozens and dozens of applications that have been downloaded. You may have your MySpace application, a button for your bank website, eBay and so on. Well Pageonce, Inc. has taken all of these accounts of yours and thrown them into one single program.
What the application, A Personal Assistant does, is allow you to log into various accounts from a wide array of categories like travel, finance, social, utilities, email and shopping and maintain these accounts without having to visit the site. Once you fill out your password information you are free from having to log in in again as well.
Your accounts are organized into clean icons which will give you access to any accounts you have registered. I can check my iPhone bill, my Flickr account, as well as check out my bids on eBay. This is an extremely convenient application that will help clean up your iPhone interface, as well as save you some time from having to skip from application to application.
Now some of you may be skeptical. Wondering if you really want to have your bank account information on your iPhone and how easy it is to just put it out on the network. Well fear not, this application is protected by McAfee and TRUSTe security services as well as two other security systems. So all of your information is stored safely and securely on your iPhone.
All of the services I filled my information in for seem to work well. My bank account shows all my recent purchases in a clear manner. MySpace will show your feeds, friend requests and messages. Your phone bill even shows you how many minutes you've used and have left which allows you to track them without having to get to a computer or call your phone provider.
This application is packed with possible accounts you can access and it gives you all of the vital information you need to know with each account. The fact that this application is free doesn't hurt either. You can always try it out and see if it's worth your time. I was able to get great use out of the application since it's sometimes a hassle to try and log in to all of these services separately.
If you're a person who is overloaded with accounts here and there then this application will be a blessing in disguise. It can be downloaded for free and found in the productivity category in iTunes.
Screen Shots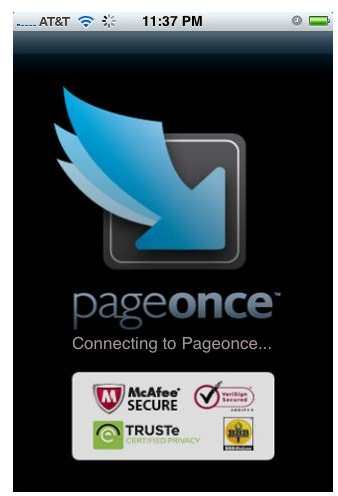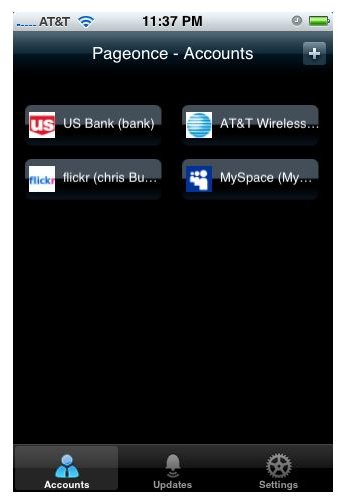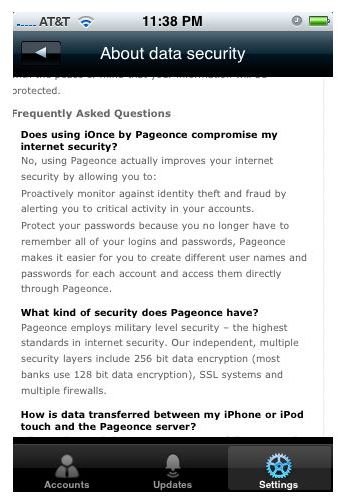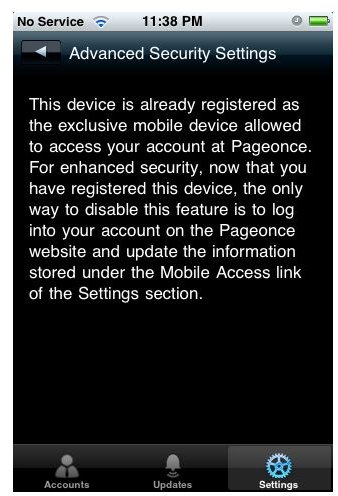 References