Troubleshooting: iPhone Camera Won't Open and Other Problems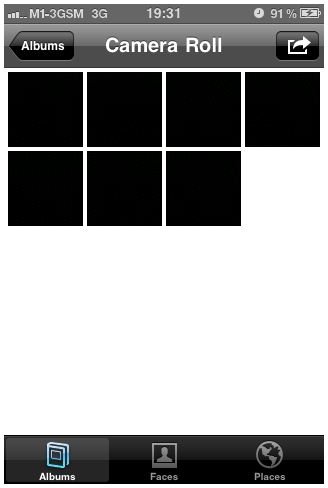 Basic Troubleshooting
It's worth mentioning the approach that Apple takes on each issue which arises with the iPhone in order for them to take a matter further, so where I've mentioned to contact Apple be sure to try these solutions out first:
Restart your iPhone
Restart your iPhone by holding down the sleep/wake button until you see the red scroll bar, slide across to power off and switch back on.
Hard Reset
Hold down the sleep/wake and home buttons simultaneously for roughly 15-20 seconds, until the screen powers off then an Apple logo appears, which signifies a reboot.
Restore
Open iTunes, and connect your iPhone via the USB cable.
Select Restore.
You will get the option to back up, if you have recently done this there is no need to do it again.
You'll be asked if you're sure you want to restore, select restore option again. The time it takes varies for each user so leave this as long as it takes.
Once the iPhone is restored your iPhone will display the Apple logo followed by a message 'connect to iTunes' so keep this connected until you see the message 'iPhone is activated'.
Once you have completed these steps you will be able to select your backup and install your applications, ringtones etc.
Cannot Open the Camera App
This sometimes occurs if you've changed settings on your iPhone or changed your home button to start the camera app. Luckily, the fix is simple.
Go to Settings > Restrictions > Enable Restrictions > Disable Restrictions.
Blank or White Thumbnails
Blank thumbnails which cause your iPhone to crash when you click on them is not a common issue but it does happen from time to time, and if it happens once it's likely to strike again until it's fixed. You'll see various so called fixes on forums telling you to erase all content and settings but you don't need to lose your personal data and settings.
This iPhone camera problem seems to be caused by a glitch in iTunes when syncing, creating a corrupted file of a picture that you didn't take. Luckily its quite simple to fix, just follow these steps.
First sync your iPhone with your computer to make a back up.
Windows users go to "C:\Documents and Settings\username\Application Data\Apple Computer\MobileSync\Backup", MAC users go to "~/Library/ApplicationSupport/MobileSync/Backup" and you should see a long file name that you won't recognise looking exactly the same or very similar to this, "f1b43d3b3ecf259a3626c13a8b0cebd8ba513117.mdbackup", delete this file.
Now go to iTunes and restore from backup.
Virtual Shutter Won't Open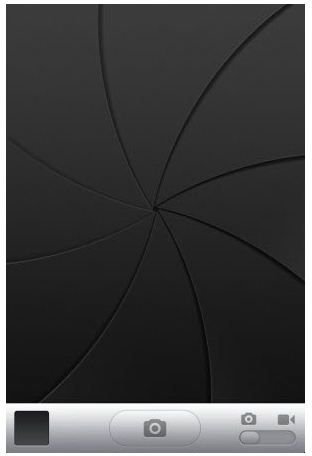 The iPhone features a virtual shutter which opens and closes on taking a picture. Mainly occurring on the iPhone 3GS, and iPhone 4 since its release there have been numerous problems with the shutter freezing and leaving your screen frozen, forcing you to do a hard reset to get out of it or allowing you to get in and out of the camera app but leaving you unable to use it.
So far there have been no fixes from Apple but there are solutions which have worked for others. I recommend in the first instance to contact Apple or get an appointment with a local Apple Genius Bar who have mostly been exchanging the iPhones affected, simply because once this has happened it will reoccur periodically. However, if this is not an option we have compiled a list of fixes which have been submitted and worked for other users.
Adjust the volume via the button on the side of the iPhone whilst in the camera app, this seems to work for the majority of those who have tried it.
Close all background applications and restart the iPhone.
Attempt a hard reset by holding down Sleep / Wake button and home button simultaneously for 10 seconds or until you see the Apple logo, this will remain for about 60 seconds and your iPhone will come back on.
Green Tinted Pictures
Some iPhone users have noticed a green tint in various levels in their pictures which is caused by a defect in some iPhones to do with their automatic white balancing. This will be an intermittent issue which may not affect every picture but unless you want to spend time adjusting the white balance in iPhoto or Photoshop you will need to contact Apple with a view to getting your iPhone exchanged.
No Answers Yet
The last two iPhone camera issues above, although ongoing for at least 12 months on the writing of this article, have still not been addressed by Apple. However, they tend to occur early on so if you've had your iPhone a while you'll most likely never get the last two problems.
If there are any other issues you're having please let us know and we'll find the solution for you.
You may also be interested in How to Create Photo Albums on an iPhone.