You don't have to type emails and notes into your Android phone via a software keyboard. Even devices with hardware keyboards often feature touch sensitive screens that are ideal for handwriting recognition apps.
The main problem in this area is getting the software to recognise your handwriting as something approximating an alphabetic character. As such, languages such as those found across China and eastern Asia are easier to enter into a phone with your finger (or a soft stylus) than the various Latin alphabet characters used in most of the Americas and Europe.
A large selection of Android handwriting apps are now available in the Android Market, allowing users to add a new text input method to their phones!
WritePad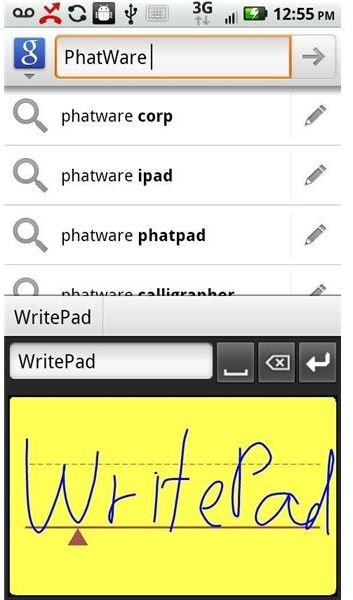 Offering state of the art handwriting recognition is WritePad, available for $9.99 on the Android Market and intended for use on Android 2.1 and higher devices. With a choice of four languages, WritePad appears as an additional keyboard on your Android phone, allowing you to use it on any application that requires text entry.
The handwriting recognition technology used by this app should be able to detect and convert almost any handwriting style into text, potentially saving you a lot of time when taking notes or entering text by hand. If you're concerned about spelling errors, don't be – the app also includes its own keyboard for resolving such problems!
DioMemo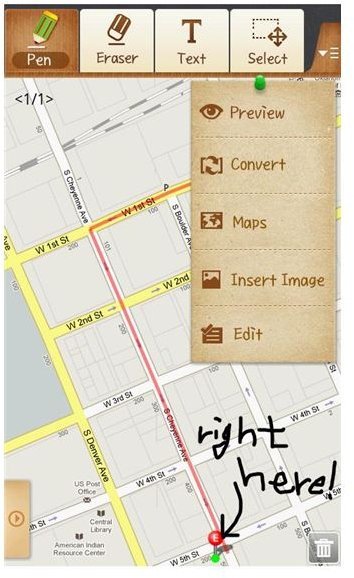 You might find that this useful app doesn't do a perfect job of converting handwriting to text, but what it does do well is allow you to take notes, sketch and even annotate images thanks to the background tool, which basically allows you to import an image that you can use as a background. For instance, you might import a Google Maps image and use your finger to add notes to it, or perhaps add a few words to some digital photos.
DioMemo is available from the Android Market for $1.38, and is intended for devices running Android 2.1 or higher.
Genial Writing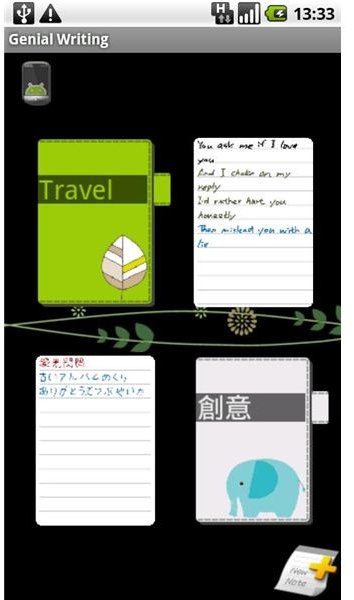 Also available is Genial Writing, a free app for Android 1.5 devices and later which is ideal for quickly jotting down notes onto your phone's display with a finger or suitable stylus. You won't see any handwriting recognition with this tool but you will see plenty of options for pen width, color switching, copy and paste and the ability to share your notes via email, MMS and Facebook.
The results are reasonably good, and Genial Writing comes in particularly useful when you need to quickly check through your notes, thanks to its summary view.
Graffiti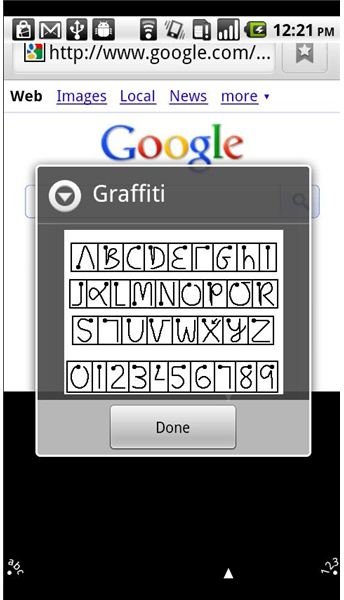 Another great handwriting to text app that you should try is Graffiti, which describes itself as "the original text input app for mobile". The difference here is that Graffiti doesn't actually recognize your handwriting – instead, you enter symbols that Graffiti can easily convert into text. It feels a bit like cheating, and it can be tricky to adjust to, even if the method is easy to learn.
One word of warning — while this free app is available for Android 1.6 and above, Graffiti hails from an older era of mobile devices, and was previously found on Palm OS handhelds and Windows Mobile devices where it was known as Block Recognizer. As such, you might prefer to avoid this app if you feel that it didn't prove particularly successful on those now abandoned platforms…
G-board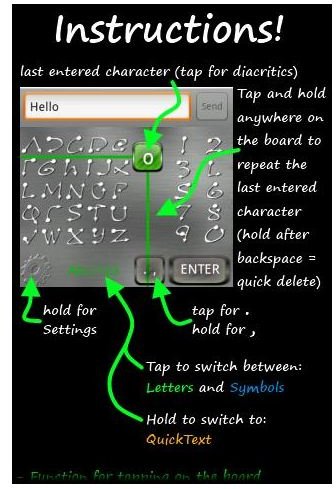 Another standardized symbol-based entry method is G-board which, like Graffiti, uses simplified gestures to enter text. To draw lower-case characters, all you need to do is draw small symbols — for upper case, draw them larger!
Various features make G-board a good choice, but in many ways it is indistinguishable from Graffiti. In this respect it is best seen as an alternative to the former in the event that you prefer this method of finger-based symbol entry, but have problems running Graffiti.
G-board is available from the Android Market and requires Android 1.6 or above. There is also a free demo version, G-board Lite.
Time to Get Writing!
With five great choices for handwriting software on your Android phone, the onus is on you to choose the right one to suit your needs.
Of course, you don't have to choose just one. While the WritePad app has a higher price than the other tools, there is no reason not to try them all out to decide which is most appropriate for you!
Feel free to let us know which one gave you the best results, and if you're really happy remember to share your thoughts on the Android Market!
References