DayTimer For Free
This is a slick app that does many things to help remind you of an important date. It will remind you with an alarm that the day is here, or is coming, if you set it up beforehand. You can add messages, like "Wedding Anniversary" or "buy gift" and you can write down the gift you intend to get.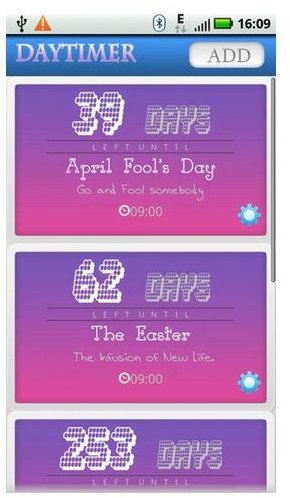 This app can also give you a countdown to the number of days left for the event.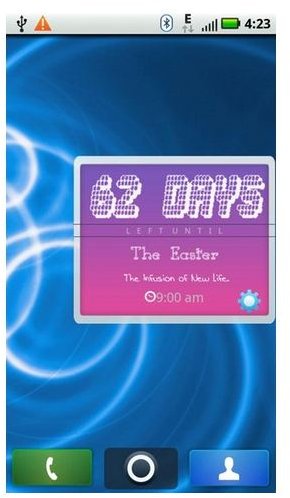 Price: Free. [Download Link]
Goons & Bots Alarm Clock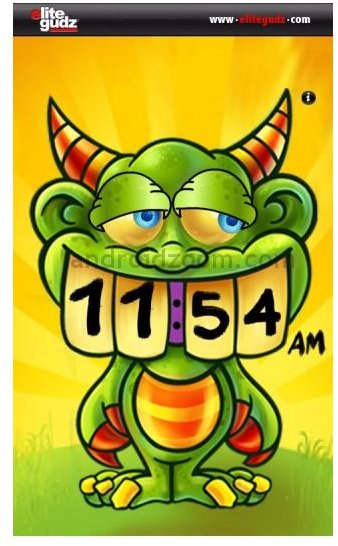 There is one way to sleep, with a Bot, and you can wake up with a Goon … Ok, there are other ways, more personal ways, but with this free animated cartoon clock you will have a different daytime and night time experience. You will have an animated night time Bot to go to sleep to, and a Goon to wake up to. Also there are multiple alarms for setting appointments throughout the day. The built in musical alarms are unique and you can import music and sounds from your musical library.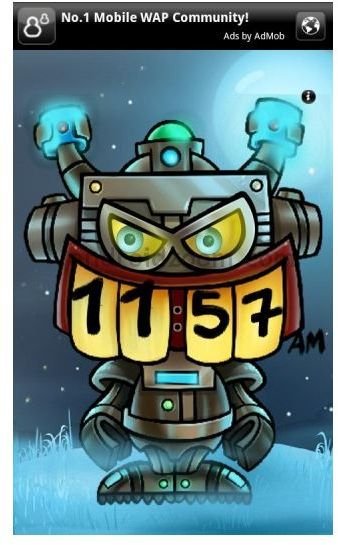 Price: Free. [Download link]
Lovely Sakura Live Wallpaper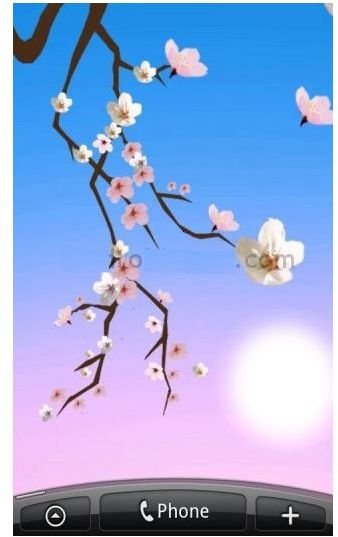 Why have a boring screen background when you can have a lively one? With this live wallpaper, you can have the feel of a Spring day in Japan, with this Sakura (Cherry Blossom) live wallpaper. You also have the background scenery, which will automatically change as daylight falls. It will go from sunrise to sunset and into night time, with the backdrop of falling cherry blossoms. You will see the sun rise or set, or comets fall in the background whenever your screen turns on, or when you tilt the phone to see the cherry blossoms change direction.
Price:Free. [Download Link]
Daytime Widget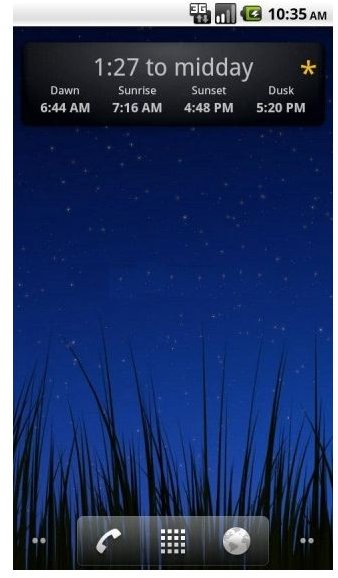 Here is a simple app. It shows the dawn, sunrise, sunset, and dusk times for your physical location. It also shows the time remaining to and from the closest one. Asterisk color depends on day phase. You can also get a list of worldwide locations if you purchase the World Clock app, or World Watch including weather info.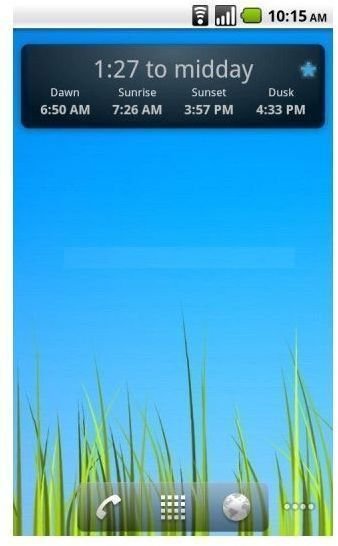 Price: Free. [Download Link]
Weissbluth Infant Nap App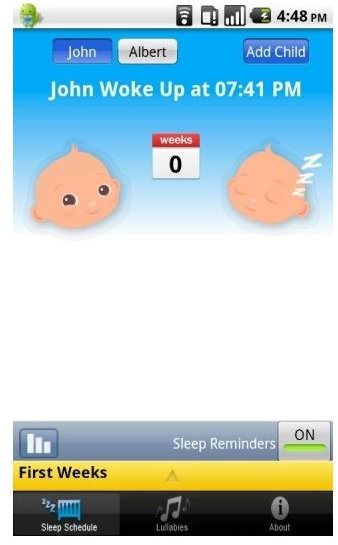 Almost all new parents have a common experience with newborns. The newborn has a sleep habit that is not in sync with the parent's sleep habit. So parents end up trying to stay awake or modifying their children's sleep habit to the standard day and night version we are so familiar with.
This app is a first-of–its-kind. It was inspired by Dr. Marc Weissbluth's book,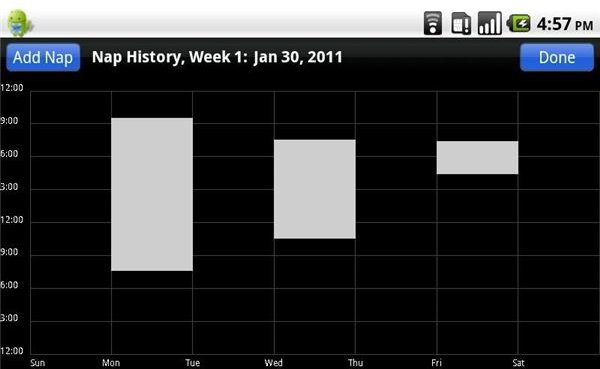 "Healthy Sleep Habits, Happy Child." The app will offer parents a guide into creating healthy sleep habits for their children. This program, designed for any infant from birth to 12 months, gives not only age specific sleep advice but also age specific "nap reminders" to ensure your infant becomes a healthy sleeper.
Price: $1.29 [Download Link]
Summary
These are fun iPhone apps that can help you keep time in a variety of different ways. Some look nice, also others can help you keep track of important dates. An interesting app is the Weissbluth Infant Nap App. Most parents would welcome some help in getting their infant children to sleep in a healthy way. This app will do that.
References
Daytimer Image, https://www.appbrain.com/app/daytimer-for-free/com.softgame.daytimer
Goons and Bots, https://www.androidzoom.com/android_applications/tools/goons-bots-alarm-clock_tqqg.html
Lovely Sakura Live Wallpaper, https://www.androidzoom.com/android_themes/wallpapers/lovely-sakura-live-wallpaper_rhuq.html
Daytime Widget, https://www.androidzoom.com/android_applications/lifestyle/daytime-widget_nmah.html
Weissbluth Infant Nap App, https://www.androidzoom.com/android_applications/education/weissbluth-infant-nap-app_sceu.html