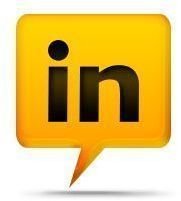 There are many good reasons for increasing LinkedIn contacts to build networks, earn more clients and get more exposure as a job seeker or business professional. LinkedIn is one of the top social networking websites out there, with some clear advantages for those who know how to use it to the fullest. According to LinkedIn statistics, users who have over 30 established contacts generally end up with a 75% increase in the number of people who search for them online. That can mean more opportunities for companies to find your profile online and get in touch with you for new opportunities.
To establish yourself on LinkedIn, here are 10 tips for increasing LinkedIn contacts you can try.
Establishing a Great Profile
The first step to increase LinkedIn contacts is to establish a great looking profile under your account. Start by making sure to list your full name, industry, business or career descriptions and contact information. Then complete your profile by adding items that will interest others, such as links to your blog feeds, website and creative profile. You will attract many contacts in this way.
Joining LinkedIn Groups
Another helpful way to add more LinkedIn contacts is by joining LinkedIn groups in your areas of interest. Consider posting at least once a week to each group with an interesting article, or a link to a completed project. This will effectively engage others and they will want to become your contact.
Engaging with Other Members
As the saying goes, "don't expect something for nothing". In order to attract more followers and add contacts to your LinkedIn account, you must actively utilize all the benefits of LinkedIn by engaging with others online. Talk with others on your contact list, post on message boards and proactively search out others who may be interesting to you. By showing others you are fully engaged and interested in them, you will earn more contacts steadily over time.
Finding LinkedIn Contact Clubs
Did you know there are actually LinkedIn contact clubs, which are designed to help you add contacts online? Take advantage of those that are not filled with spammers. Look for contact clubs that have LinkedIn members who are active on other groups and care about the quality of the people they associate with.
Adding Email Address to Profile
An easy trick that will help you to earn more LinkedIn contacts is to add your email address below your name on your profile. This is a tip that many online marketers use to speed up the process of the contact process that LinkedIn requires. You will get faster approvals this way to increase LinkedIn contacts.
Inviting Colleagues to LinkedIn
While many people are connecting on LinkedIn, there's the possibility that not all of your current colleagues are using it to network yet. Take a moment to send a invitation to some of your friends and colleagues directly from LinkedIn. You will help them to explore the world of social networking in addition to adding LinkedIn contacts.
Reviewing Contacts of Others
Chances are you are probably informally meeting others through some of your current contacts on LinkedIn. Spend a little time reviewing your contacts' contacts and choose someone who you casually know to become a new contact. This can be a good way to find others who share your same interests online.
Asking for Introductions
One of the nicest features of LinkedIn is being able to ask your contacts to introduce you to others online. This can be a good way to break the ice and learn more about people who may be interesting to you. Don't be shy! Ask your current friends to recommend you to their contacts to get more people to learn about you.
Searching Local Profiles
Do you know how many local business owners are on LinkedIn? You may be surprised to find that many of the same companies and people you interact with on a regular basis in your hometown have LinkedIn profiles. Do some quick searching by region and increase LinkedIn contacts by finding local people. Send a friendly request or write a recommendation for a nice way to say thanks.
Adding Clients to Contacts
A last great way to add LinkedIn contacts is by asking your current clients to join you on LinkedIn. You can simply do this by searching for them by name or business and sending a request to contact. If you clients are not on LinkedIn, just use the LinkedIn contact system to encourage them to become a LinkedIn member.
In Summary
However you decide to add contacts to LinkedIn, remember to respect others online and don't bombard them with too much information. Add quality contacts to your LinkedIn account for the best results.
Resource and Image Credit
Resource
https://www.linkedin.com/answers/using-linkedIn/ULI/537764-7048473?browseCategory=ULI
Image Credit
https://icons.mysitemyway.com/free-clipart-icons/1/linkedin-logo-icon-id/102705/style-id/741/yellow-comment-bubbles-icons/social-media-logos/