The Autodesk 3ds Max Design 2011 Certification Exam: What's It Like?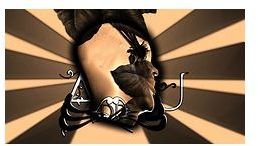 The Basics
For those preparing to take the Autodesk Certification exams, Autodesk offers a plethora of solutions for exam topic readiness. This includes
AOTC (Autodesk Official Training Courseware), ATC (Authorized Training Center), and instructor-led courses as well as textbooks for most software. In addition, there are myriad tutorials on the Autodesk website. A search on the Internet will also lead you to various subsites, including tutorials by the wider community on YouTube.
The Verdict
What is the exam actually like, when you're taking it?
Even if you're competent in your software of battle–having spent the suggested minimum 200 to 400+ hours of time working on the platform–as I thought I was in Autodesk 3ds Max 2011--you might find exam questions that will stump you or even challenge you into discovering a new way to do a task you've grown too used to doing with your old skillset.
The Experience of an Autodesk Certified Examinee
Here's my experience in taking the Autodesk 3ds Max Design 2011 Certification Exam – both the Associates and Professional exams:
With a packed schedule, I did not get to prepare until about three weeks before the exam. Even then, I was only preparing during the off hours–in the evenings, when I wasn't fried from a long day, and on some weekends. I sped through the first few chapters, but worked through most of the later chapters in the Mastering Autodesk 3ds Max 2011 book ($42 on Amazon). I took notes of the new methods I learned, but there was probably much that I forgot, due to the additional stress and fatigue of squeezing an extra weight into my day.
For Autodesk 3ds Max 2011, it took me two tries to pass the Associates, and then I took the Professional exam. The first time through for each exam, I missed the pass by one question. I should have studied harder. I should have played with the features new to this version more–being labeled with a year-date, of course, there would be that one pass-or-fail question I could have answered had I spent time looking at the features new to the version. Like many 3d modelers, my usage of 3ds Max tends to be limited to my "little domain of comfort," and most of my 400+ hours were spent on the select toolset that I've become adept at and continually use and reuse. (Moreover, I am typically commissioned to work on only a section of a project – I don't usually get to use 3ds Max in full bloom.)
When you take the exam, you're not allowed to bring data receiving and transmission devices, such as mobile devices and computers–the exam triage at the Autodesk conference offered a kiosk where we could check in our bags. The Associates exam is closed-book and closed-software; the software will not let you switch to a different screen. Like the practice exam, it's a monotonous process of selecting radio buttons in a multiple-choice exam. On the flip side, it's kind of like Trivial Pursuit for Autodesk nerds. But beware–it's a timed exam, so pace yourself! If you're unsure about a question, click the "mark" button to review the question later.
I finished the Associates exam early – should have checked my answers more fully. I missed by one question! The exam software gives a printout of the exam areas, with the questions you got correct or incorrect in each.
The Professional exam is "performance based" and consists of entering text-based data into the exam software according to a set of directions. The exam software lets you open the Help option, but like the Associates exam, the session is otherwise "closed book." Being more of a tactile-action learner with my knowledge base partly "stored" within the context of the software, I felt the closed-software multiple choice nature of the Associates exam was like swimming in the wrong murky waters or groping my way around spiky territory in the dark. This time around, I was working with my hands again (even if my 3dconnexion mouse wasn't handy nearby). But, the caveat was that I wasn't working in a setup that I'd grown way too used to.
Continue on Page 2 for more on test setup and additional advice
Test Setup
A typical Autodesk exam center features rows and rows of single 19" LCD screens connected to low-end workstations. In my home base, I have at least a 2- to 4-screen setup. When I follow guidelines or tutorials while creating something, I am used to looking at Screen 1 for the spec sheet or directions, and turning my neck to Screen 2 to follow the steps. For me, it was just extremely awkward to follow the procedures–some of which were plenty detailed–while having to alt-tab back to 3ds Max. At first, I kept on doing the neck thing, which made the people around me look at me plenty weirdly. I ended up using the notepaper provided to write down the key procedure steps, so at least I could have 3ds Max side-by-side with the directions. (Of course, the other caveat was that since I'd grown so used to smartphones, tablets, and mega-PDAs and such, I hadn't used a pen-pen to write with for a while, so I had difficulty reading my handwriting.)
Testing at an Autodesk Event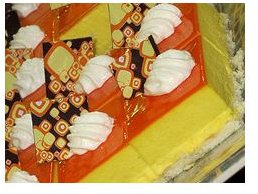 Fortunately, I took my Autodesk certification exam during Autodesk University 2010. Autodesk was kind enough to sponsor free examinations for anyone who wanted to take the exams. (They also offered some nice SWAG, such as t-shirts, iPad drawings and such for examinees.) The exams regularly cost at least $75 to take and are usually situated in a test center "somewhere far away." It takes precious time away from your conference schedule, but it's a huge convenience to finally get your exams over with there. Also, you get three free retakes of the same exam–within the same 3 day period! (Outside of this special occasion, if you fail, you have to wait at least a week or a month before retaking.)
In Short…
In summary, if you're taking an Autodesk Certification exam, try this advice: Study, study, study! But also be sure to branch out–try modeling something old in a new way, mess with the new render engine and materials, create some nifty animations with physics, or create something using features you haven't tried before.
Don't limit yourself to just the official exam book–I was unlucky enough that I missed the 1-fail question the book merely glossed at and didn't even describe how to use. If you can, try preparing at least a month or three before your exam date. Try taking it at the Autodesk Conference, not just for waiving the exam fee, but for the instant retakes. Don't stress out, and it will all work out.
References
Autodesk online at https://autodesk.starttest.com/
Autodesk Training and Certification at https://usa.autodesk.com/adsk/servlet/index?id=14238652&siteID=123112
Autodesk Exam Preparation at https://south-apac.autodesk.com/adsk/servlet/index?siteID=1157326&id=13807344
AREA Digital Entertainment and Visualization Community, subsite of Autodesk, at https://area.autodesk.com/tutorials
Autodesk University for the 2011 conference, at https://au.autodesk.com/?nd=e2011
Images from Flickr: Nocturnal Lust - Soulundone, and BetsyWeber