How to Fix if an Internet Search Engines Cause Firefox to Crash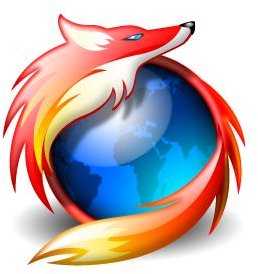 Firefox Crashes When Using Search Engines
Mozilla Firefox includes a search bar with search engines from Google, Bing, Amazon, Yahoo, Wikipedia and others. End-users of Firefox can manage the search engines by adding or removing search engines, according to their preference. You can configure the search providers to show a search suggestion, but it is enabled by default.
Some Firefox users have reported that the Internet search engines cause Firefox to crash and this is known issue to Mozilla, but it's not their fault.
What Cause Firefox to Crash When Doing a Web-Search?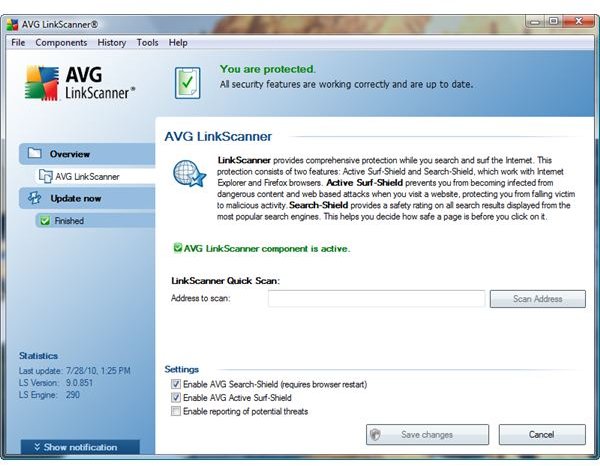 I have not seen any report that the default search-bar in Firefox is causing the browser to crash, but if you frequent discussion forums, you will find reports or feedback that some extensions for Firefox may shutdown the browser or crash when doing a web search.
The issue of Internet search engines cause Firefox to crash is known to occur if an old version of AVG LinkScanner is installed. Some software is bundled with AVG LinkScanner and you need to ensure that the version of LinkScanner is not an old version. If it is, remove the old version of LinkScanner, and then install the new version which is available as a free and standalone program from AVG website.
Another add-on for Firefox that was reported to cause Firefox to crash when searching using Amazon.com search engine is the Webroot toolbar that includes Webroot malicious URL filtering. Disabling the Webroot toolbar for Firefox will temporarily fix the issue but it's best to remove it because Webroot uses a customized Ask.com toolbar, and this particular toolbar is bundled in several software installers. The Ask toolbar is known to redirect search results, cause other extensions to crash, and may cause Firefox to show several errors regarding a not found file.
How to Determine Which Add-on is Causing Firefox to Crash When Searching the Internet?
If you are not using AVG LinkScanner or Webroot software with Webroot toolbar, you need to troubleshoot Firefox to determine which Internet search engines is causing Firefox to crash. Follow the steps in this section to start troubleshooting the browser:
Close any open Firefox browser
Open Firefox safe mode option by clicking on Start > click on Programs in XP or All Programs in Vista and Windows 7 > navigate to Mozilla Firefox folder > select Mozilla Firefox (Safe Mode). Another method to open the safe mode of Firefox is by simply typing firefox -safe-mode in the run box/command.
Start searching the Internet using the search-bar in Firefox or by visiting any search engine website of your choice e.g. google.com, yahoo.com, bing.com, amazon.com or wikipedia.com. If Firefox did not crash while doing a web-search in Firefox (safe mode), one of the installed add-ons is the cause.
Proceed by closing Firefox, and troubleshoot again by disabling one of the installed add-ons.
After disabling one add-on, allow Firefox to restart the browser and then do another web-search. If Firefox crashed, it means another add-on is causing it and not the just disabled add-on.
Proceed by enabling the add-on that you disabled and then disable another add-on. Do these steps until you determine which extension or add-on is the culprit. When finished, remove or continue to use the add-on as disable and then report the problem to the add-on developer or file a bug to Mozilla.
If Firefox does not start in Safe Mode to hopefully troubleshoot, you are maybe using an application that does not add anything in Firefox but is known to have issue with Firefox e.g. Spector Pro, old version of Google Desktop Search, Another cause is if the computer is infected with a Trojan, Backdoor bot or other type of malware.
Remove the offending programs or upgrade to the latest version or run a scan using anti-malware scanner such as Microsoft Windows Malicious Software Removal tool, Malwarebytes' Anti-Malware or any online scanners.
Image credits: Firefox logo from https://commons.wikimedia.org/wiki/File:Firefox_LiNsta.png, screenshot taken by the author.