Tips and Tricks for Using an Older Version of Firefox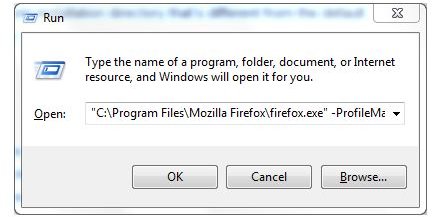 Where to Download
Mozilla maintains a page with links to download the previous version of Firefox which still receives security updates. For example, as of January 2011, the current version was Firefox 3.6 and Mozilla offered Firefox 3.5 for download. Mozilla doesn't offer a previous version on their official website.
Users who require older versions of Firefox for extension compatibility or website compatibility testing can find them at a website such as OldApps.com, which offers previous versions of software for download. OldApps offers every version including Firefox 0.8, released on February 10, 2004.
Operating System Compatibility
Mozilla dropped support for Windows 98 and ME in Firefox 3.0. If you use one of these versions of Windows, you can download Firefox 2.0 from OldApps.com. The most recent version of Firefox that supports these operating systems is 2.0.0.20, released on December 18, 2008.
Installing Multiple Versions
You can install multiple versions of Firefox on the same computer. When you run the installer for the older version of Firefox, select a custom installation directory that's different from the default C:\Program Files\Mozilla Firefox directory.
Each version will need its own profile. Profiles from different versions aren't compatible with each other. If you open an old profile in a new version, the new version will migrate that profile and the old version won't be able to use it properly anymore.
Multiple Profiles
Close any open versions of Firefox by clicking "File" and "Exit."
Click "Start" and "Run." On newer versions of Windows, click "Start," type "Run" into the search box in the start menu and press "Enter."

Type "C:\Program Files\Mozilla Firefox\firefox.exe"-ProfileManager" into the run dialog window, replacing "C:\Program Files\Mozilla Firefox\firefox.exe" with the path to the version of Firefox you want to set up and click "OK."
Click "Create Profile" and follow the instructions on your screen to set up a new profile.
Name the profile with a name matching the version you want to use, so you can remember which profile is for which version.
Uncheck the "Don't Ask at Startup" checkbox by clicking it.
Click the name of the profile that corresponds to the version of Firefox you want to start and click "Start Firefox."
Every time you open any version of Mozilla Firefox, it opens the profile manager so you can select the profile which matches that version.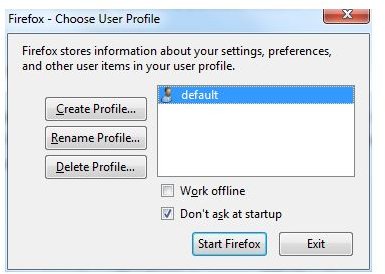 Warnings and Security Vulnerabilities
Older versions of Firefox are unsupported and contain many critical security bugs. If you have to use an old version for some reason, be sure you're running current antivirus software. Also try to use the old version of Firefox as little as possible - only when using an extension or testing a website, for example.
If you're a Windows 98 or Windows ME user, consider upgrading your operating system. New software versions don't support these operating systems with new features and security fixes. Microsoft doesn't even update Windows 98 or ME with security fixes anymore, making it an insecure operating system. Still, if you have to use this operating system, make sure you're using a current antivirus program.
Users who need to do lots of testing with older and insecure software should consider running older versions of Firefox in a virtual machine, instead. The virtual machine provides an enclosed, virtualized operating system which the old versions of Firefox runs in. This prevents attackers from using the older version of Firefox to compromise your system, as any damage is contained inside the virtual machine.
Screenshots courtesy of Christ Hoffman:
Windows 7 Run Dialog
Firefox Profile Manager