VitalRec
For a huge database of government vital records sites, go to VitalRec.com. This is not actually a unified search engine, but it does link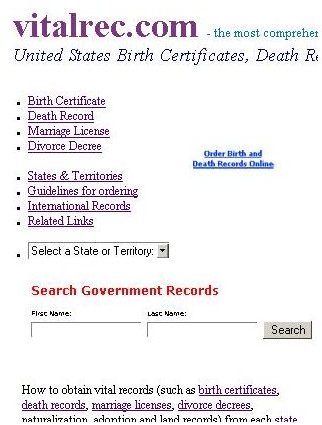 to virtually every federal, state, and local database that will serve up the information people are looking for. Think of VitalRec.com as a launching point for all types of public records searches. A lot of the links provided by VitalRec are to government sites that describe how to order copies of vital records and do not actually provide those records for online access.
Social Security Death Index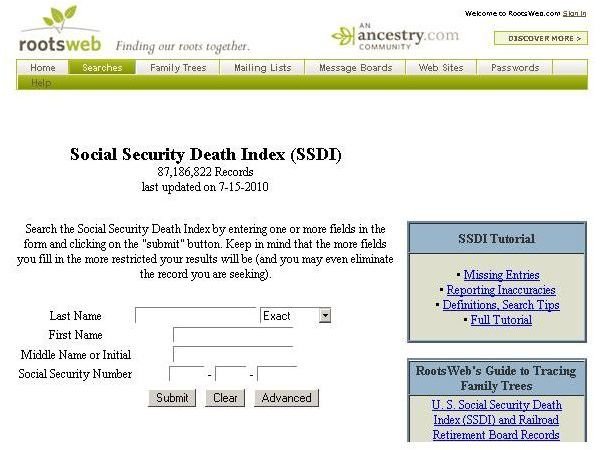 An outstanding source for searchable public records comes in the form of the Social Security Death Index. At this Web site, users can search for records of deceased people based on their names or social security numbers. The information from this site may be useful for building family trees and for other purposes. Best of all, it is all free.
Another death records index provides a wealth of public records information accessible by state. Visitors here click the link to their state of interest and receive a page that links to tons of searchable public information maintained online by government entities, newspapers, and more.
Zabasearch
Zabasearch offers a free service for searching people. Basic query results are free, but premium results for background checks, criminal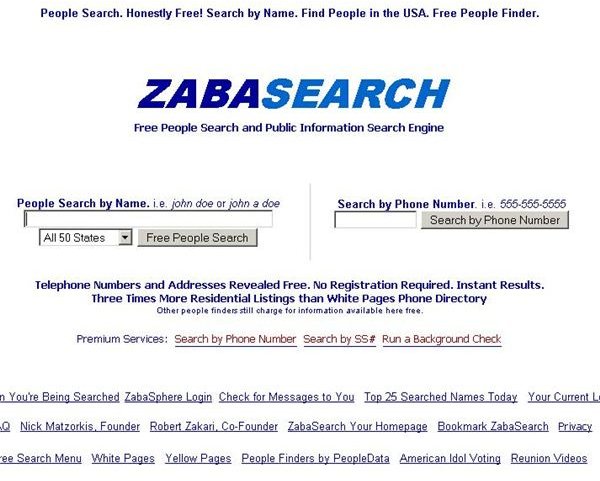 records, social security number searches, and other reports come at a cost. Still, users can use this database to find locations of people and their whereabouts based on results the site gathers from public records sources.
USA.gov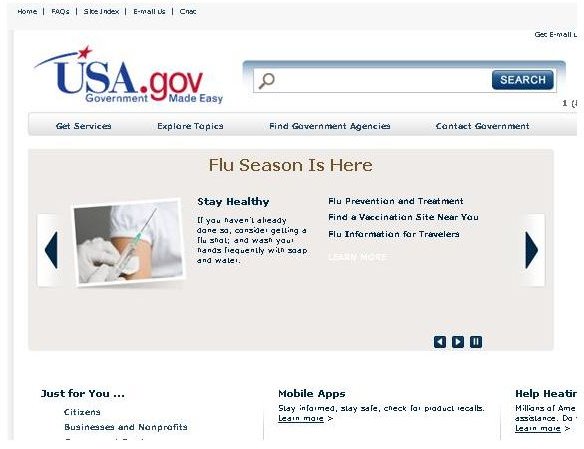 With hundreds of billions spent operating the United States Government, it's good to know that many of its public records are searchable online. USA.gov is a place to find all sorts of information from government contracts, auctions, vital statistics, product recalls, and more are all available from this mammoth (and free) public records site.
The information found at USA.gov is great for researching government activities, creating ancestry documents, and finding resources that can help users find information and resources that pertain to themselves.
Cemetery Records
A number of public records sites specialize in the location of graves. This information helps for academic research as well as the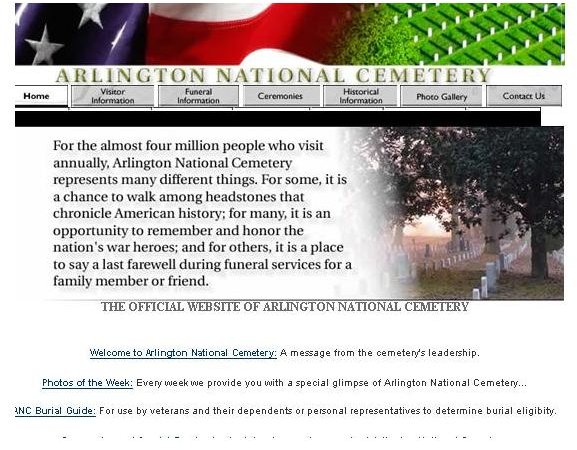 construction of family histories. For example, nearly 56 million grave records are supposed to be available to search at Find-a-Grave, a site that also hosts information about famous graves and memorials, making it an interesting site for tourists.
Other searchable cemetery sites such as Arlington National Cemetery, Interment.net, and others also make public cemetery records available.
Census Finder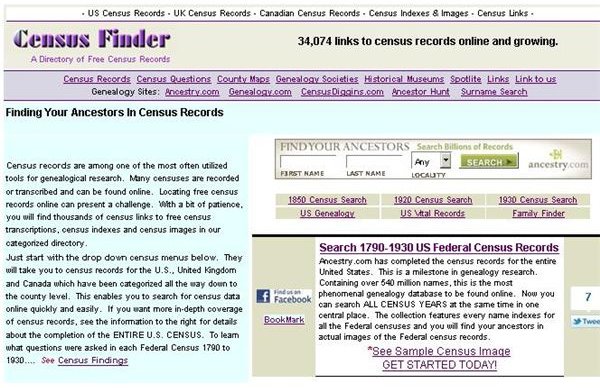 A directory of free census information such as the one at Census Finder is another great way to search public records for free. Because this site hosts links to searchable public records sites, it makes a great starting point for a variety of public record searches.
Skip Ease
Skip Ease maintains a list of state public records search resources that can be used to find information from public records. At that site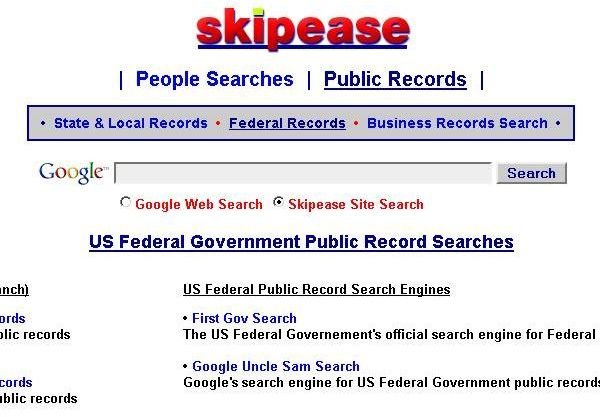 there are also links for federal and business record searches that give users easy access to the public records for which they are looking.
Conclusion
Free public records save users time and money while delivering them valuable information that is inthe public domain. The sites listed here are just a few of the best free public record sites that are available on the Internet right now.
Image Credits: Screen shots taken by Bruce Tyson