Alabama: Fifth in the U.S. for Biodiversity
According to a 2002 report by NatureServe, Alabama is fifth in the nation in terms of biodiversity. And it doesn't stop there: Alabama's waters have the largest number of freshwater mollusks and freshwater fish in the U.S. Unfortunately, Alabama is also ranked fourth in terms of risk and second for extinction, being surpassed only by Hawaii.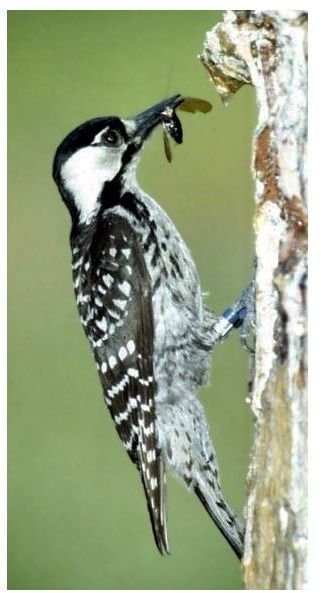 Alabama, the 25th largest state by land mass, is diverse in ecology. Mountains spread into the northeastern portion of the state, freshwater lake basins dot central Alabama, and white, sandy beaches greet visitors on the Gulf Coast. According to the Union of Concerned Scientists, the coastal region from the Florida panhandle to Mobile Bay is extremely rich in biodiversity—one of the most dense in the nation. Here you will find the endangered Alabama canebrake pitcher plant, Alabama beach mouse and the red-cockaded woodpecker.
The Cahaba River watershed is another hot spot of biodiversity. Flowing through Central Alabama and the Birmingham region, the Cahaba River is home to the largest number of fish and amphibians in the U.S. The watershed also contains the largest remaining concentration of the shoals lily (also known as the Cahaba lily). You can find fish such as the freckled darter, frecklebelly madtom, Alabama sturgeon, spotted bass, channel catfish, and crystal darter swimming in the river.
A Decline in Native Species
This biodiversity is rapidly disappearing due to climate change, human sprawl and loss of habitat. According to the Union of Concerned Scientists, half of Alabama's aquatic species are threatened or endangered and nearly 100 plant species are listed as being globally rare. The U.S. Department of Fish and Wildlife has listed more than 54 aquatic species as threatened or endangered and the U.S. Environmental Protection Agency (EPA) has listed 183 of Alabama's streams and rivers as troubled bodies of water.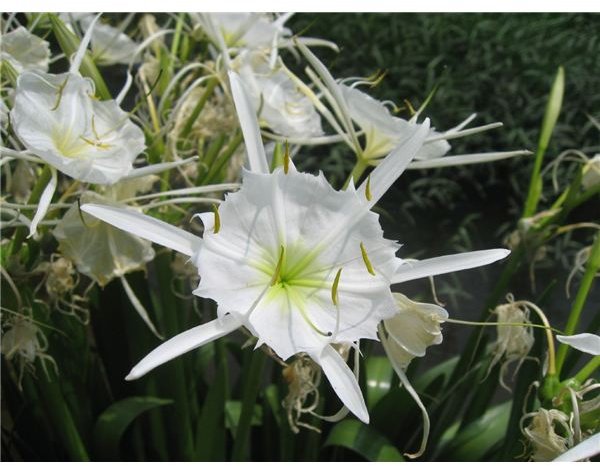 Biodiversity is based on a delicate balance. Under normal conditions, this biodiversity would be easily maintained. But the advent of climate change and the continuation of human development have created significant changes. For instance, many species are dependant on an abundant supply of fresh water and a small decline in precipitation can disturb the balance and kill off many species. Humans have spread into the previously undeveloped Cahaba River Basin and polluted the water with pesticide and herbicide residues and wastewater discharge. Environmental changes kill native species and allow hardy invasive species to run wild.
Preservation Efforts
The Alabama Aquatic Biodiversity Center is working to preserve biodiversity by propagating and restoring endangered species. Legislation posing mandates on boat sanitation devices can help preserve water quality. With proper care, Alabama's unique biodiversity can be maintained for the next few generations.