A Buying Guide to Non-Toxic Toddler Dishes and Utensils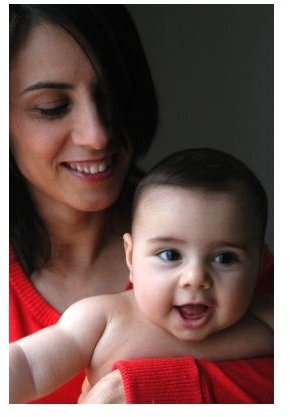 Protect Your Toddler
So you have a toddler running around? With all that energy your little one exerts, what you feed your toddler is important. It is also important what you child eats off of. Parents may start the daunting task of researching non-toxic toddler dishes and utensils. How do you know what materials are safe and what companies are reputable?
The first thing you need to know is to buy chemical free. Anything that touches your child's lips should be as pure as possible. Many parents today have understandable concerns about buying from China. The safety standards in China are not as rigorous as the United States and other countries, so kids' items are made with harmful substances. A great place to start your research is to see if dishes and utensils are made in China and if so, research the company thoroughly.
The dishes and utensils should be free of BPA. BPA stands for Bisphenol A. It is a toxic substance to children that has been known to cause cancer and a host of other health problems. Any exposure or over exposure to BPA can be harmful to your toddler.
Let's move onto to discuss what materials are safe and where to buy them.
Toddler Dishes & Utensils Buying Guide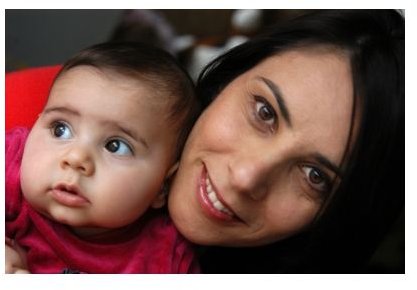 To buy the safest dishes and utensils possible, it is best to purchase stainless steel. Stainless steel is made from all-natural elements such as iron, chromium and small amounts of carbon and nickel. Chromium stops corrosion. The two other elements in stainless steel are molybdenum and titanium for heat and corrosion resistance. These are all elements on the periodic table and inherently safe for a child.
According to Summer For Kids, stainless steel is free of "PVC, phthalates, BPA, lead, nitrosamine and melamine." Compared with plastics, the toxicity level in stainless steel is virtually nonexistent. Here is a list of stainless steel dishes and utensils for your toddler:
NoPlastic.Ca
NoPlastic.Ca makes stainless steel dishes for toddlers. They are BPA free, healthier than any plastic and more durable than glass, which is great for kids who drop things a lot. They are dishwasher safe for easy use and made in Thailand. The 3-piece dish set costs $23.99.
NUK Gerber BPA Free Graduates Kitty Cutlery Set
The NUK cutlery set comes with a knife, fork and spoon. All the utensils have stainless steel tips and are BPA free. The colors of the utensils vary–in other words, you cannot choose the colors. The entire set costs $3.95 on Amazon.com.
Untangled Living Anyware Collection Children's Stainless Steel Dish Set
The Untangled set comes with 5 pieces: dish, bowl, cup, fork and spoon. It is eco-friendly and BPA free. It is also free of phthalate and plastic. It is dishwasher safe and has a cute gecko design on each piece. The set costs $39.99 on Amazon.com.
Now that you know how and where to buy non-toxic toddler dishes and utensils, you can ensure a safe and healthy experience every time your child eats.
Sources and Photo Credits
"BPA Free Cups, Plates and Utensils for Kids," Nature Moms Blog – naturemoms.com/blog/2008/02/21/bpa-free-feeding-gear-for-kids/
"Safe Products for Healthy Babies and Families – Stainless Steel," Summer for Kids, August 31, 2010 – summerforkids.com/blog/2010/08/stainless-steel-safe-products-for-healthy-babies-and-family/
NUK Cutlery Set – amazon.com/NUK-Gerber-Graduates-Cutlery-Colors/dp/B002UXQRNE%3FSubscriptionId%3D14H876SFAKFS0EHBYQ02%26tag%3Dprokitchen-20%26linkCode%3Dxm2%26camp%3D2025%26creative%3D165953%26creativeASIN%3DB002UXQRNE
Untangled Living Anyware Collection Children's Stainless Steel Dish Set – amazon.com/Untangled-Living-Collection-Childrens-Stainless/dp/B002V92ZJC/ref=sr_1_2?ie=UTF8&s=baby-products&qid=1290645530&sr=1-2
Photos by Healing Dream / FreeDigitalPhotos.net – freedigitalphotos.net/images/view_photog.php?photogid=989