Today's Major Organic Foods
Since the popularity of the green movement has grown, there are now literally thousands of food brands on the market today that claim to be organic and wholesome. Good marketing alone, though, does not actually make a food brand sustainable or healthy. Finding an actual organic food product can be a challenge when shopping in modern America because the FDA has loose guidelines that allow manufacturers to use the words "organic," "natural," "all natural" and "healthy" without a product actually being any of those things. For example if a food product has high fructose corn syrup in it, the guidelines would allow for the use of any of those previous terms if the corn syrup came from a locally grown corn crop even though current research has shown that substance as being neither healthy, natural or organic.
Because the FDA standards are lax in the organic food brands area, there are some companies and even farmers who are a part of associations that set stricter guidelines for the requirement of actual organic foods. One of those companies is the healthy living chain Whole Foods, who have created a program called the Whole Foods Market's Quality Standards. Here we take a look at what those standards are and list the top five brands of organic food that qualify.
Whole Foods Market's Quality Standards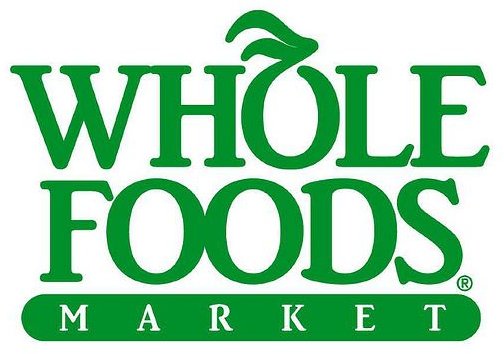 Whole Foods Market is dedicated to providing quality organic food brands that are beneficial for both the body and the environment. Each product that they sell to the public has to meet a set of strict organic and criteria in addition to adhering to an unacceptable ingredient list where toxic ingredients banned from any product that the store carries.
In order to simplify the full quality standards requirements, we will break them down into an easy and readable sample list. All brands of organic food must be created under the following requirements:
No artificial preservatives

No artificial colors

No artificial flavors

No artificial sweeteners

No hydrogenated fats

Packaging made from recycled and recyclable products
For more information on the Whole Foods Markets Quality Standards and to check out their unacceptable ingredients list, visit their Quality Standards Page. You can also learn more about the private label organic body products that they carry under the same standards by checking out Premium Body Care by Whole Foods Market.
Ciao Bella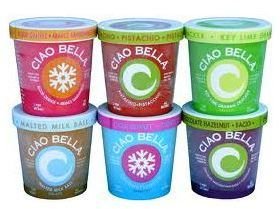 The Ciao Bella is one of the top brands of organic food that Whole Foods carries. Ciao Bella began in New York as a brand back in 1983 and has since grown in the organic and natural foods market for their use of quality ingredients and exceptional taste.
This company focuses on the creation of gelatos and sorbets from organically grown produce. The flavor options are a favorite among consumers as they offer more than just the typical vanilla and strawberry flavors seen in more mainstream and non-organic items. Blood orange, key lime and coconut are high sellers as are the various types of sweeter flavors like Bourbon Butter Pecan and Italian Carmel. The company's Gelato Key Lime Graham Squares has made the Team Member Favorite list at Whole Foods and can be found here: Ciao Bella Gelato Key Lime
365 Everyday Value Products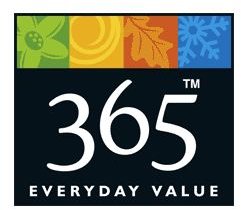 The 365 Everyday Value Products line was created by Whole Foods as a way to provide high quality organic food at an affordable price. One of the markets stylized store brands, the 365 line has a wide range of organic products from beverages through to pantry staples, dinners and even health supplements. This full line is one of the best organic food brands out on the organic market today.
You can see the entire product listing for the 365 line through their main section at: Whole Foods 365 Everyday Value
Amy's Kitchen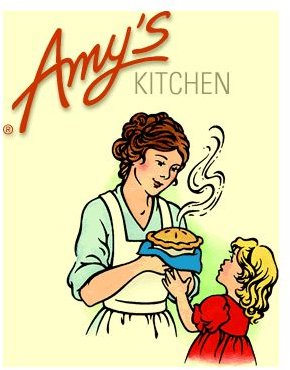 The Amy's Kitchen organic foods brand started back in 1987. The company was founded by Andy and Rachel Berliner who named the company after their daughter Amy. The main goal of Amy's Kitchen is to provide locally farmed family kitchen staples and convenience foods in an organic and sustainable way. Being one of Whole Foods main organic food brands, the Amy's Kitchen line carries everything from breakfast burritos, kids meals and frozen family dinners.
You can check out the Amy's Kitchen brand products that Whole Food's has selected through, Amy's Kitchen at Whole Foods.
Nature's Rancher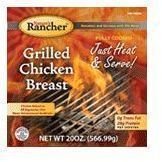 The Nature's Rancher company is that provides fresh and frozen organic meat products that are in line with the Whole Foods' organic quality standards. They only use meat from organically raised ranchers based in the United States and is currently one of the main meat providers choice for obtaining quality meat products in the organic and natural foods market.
The company's list of products ranges from hot dogs and hamburgers to chicken breasts and pork chops. They also carry a line of organic meats that include buffalo and quail. For more information and to check out their products that Whole Foods has available, see Whole Foods Nature's Rancher.
Organic Valley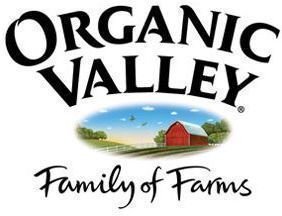 The Organic Valley company is really an organic farming cooperative. With over 1,300 organic farmers that supply produce and meats, their product line is extensive. Started in back in 1988, the Organic Valley family wanted to be able to provide consumers with healthy organic food items that would also help to sustain the organic farming community.
Organic Valley is by far one of the best organic food brands that is available on the market today with products that range from milk items, fresh produce and organic meats. To check out the Organic Valley items that Whole Foods currently has, see Whole Foods Products, Search Organic Valley.
For more information on organic food and the guiedlines that makes foods qualify as organic produtcs, see What are Certified Organic Foods? and Organic Foods: Always the Best Choice?
*images are provided by and @2010. Whole Foods Market IP, L.P., @2010 Cia Bella, @ 2006-2010 Amy's Kitchen, @2010 Nature's Rancher and Organic Valley Family of Farms ©2010.