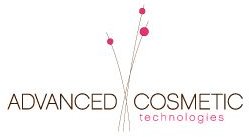 Whether you are wanting to freshen up your natural hair color, cover a few gray strands, or completely change your look you may be considering dying your hair; however, since most hair dye products contain strong chemicals such as ammonia, bleach, peroxide, resorcinol or paraphenylene diamine you may be a bit reluctant. There are however, some great and green alternative choices with natural products to color your hair safely. Advanced Cosmetic Technologies just may be the solution that you are looking for.
Advanced Cosmetic Technologies promises a color and performance that is salon quality from their new line of hair dyes that are completely plant based and are free of the harsh chemicals found in traditional hair coloring products so they are safer for you and the environment. Additionally, their products are all cruelty free and never tested on animals.
Their plant based hair dyes come in dozens of beautiful colors from deep darks to lush reds. The Advanced Cosmetic Technologies line of hair dyes offer permanent color with Renewable Botanical Enviro-Colors, known as RBE Colors, which they have developed specifically for their natural hair coloring line. In addition to the permanent hair color, they also offer temporary colored shampoos to give your current color a vibrant boost or to give you the chance to try on different shades.
There colored shampoo and conditioner kits sell for $26.99 on their web site. The line of permanent hair color runs a bit more at $29.99. For $26.99 they also offer a Color Fixative shampoo and conditioner kit designed to help you retain the color and prevent fading after it has been dyed.
With the Advanced Cosmetic Technologies natural line of permanent and non-permanent hair coloring products you can treat yourself to a great makeover and freshen up your color guilt free knowing that the product you are using is all natural and plant based which is better for you and your green lifestyle.
To learn more about Advanced Cosmetic Technologies and to shop for their natural, plant based line of hair coloring products, visit their web site at: https://www.actnaturals.com/v/site/index.html