Eco friendly rug pads are made from organic materials. They are usually non-allergenic and their production and use doesn't have an impact on the environment. They have a coating that is plant-based as opposed to the traditional ones that are petro-chemical. They don't only require less energy to produce, but they can also be disposed of safely as they are biodegradable. Their carbon footprint is very small and has good performance when compared to regular rug pads. There are a few companies marketing these eco friendly rug pads. They provide the same features as regular pads, while keeping the environment in mind.
Land of Nod Eco-Friendly Rug Pads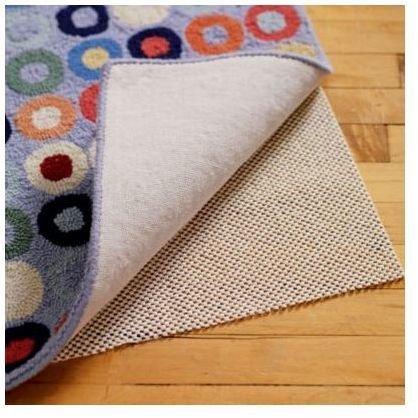 The rug pads provided by Land of Nod are perfect for kids' rooms, nursing homes and for someone with the environment in mind. These eco-friendly rug pads are made entirely out of plant-based oils and are biodegradable. They also contain no PVC or petroleum based products. They prevent slipping and will not transfer their color to the carpeting or floor. They provide good resistance against wear and tear; on par with the non-eco-friendly ones. They also sell eco friendly rugs to go with them. All are made with safety in mind, as they are flame retardant. They are available at a nominal price of $8 to $59.
The Green Pad – Sphinx Oriental Weavers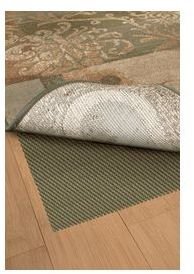 The Sphinx Green Pad is not only an eco-friendly rug pad, it is a stylish and quality product. It is made entirely out of organic, polymer coated polyester with no traces of petroleum. This makes the Green Pad's carbon footprint very small and means it is also biodegradable. It will extend the life of your rug and keep it secured while caring for the environment. The price varies between $18 to $150.
Jade Green Eco Pad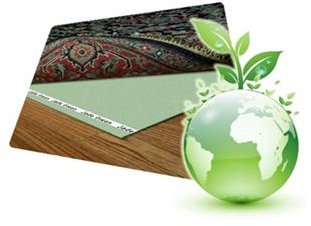 The eco friendly rug pads from Jade Green are made from open cell all natural rubber and some other organic renewable materials. It is biodegradable and provides the resilience and performance against rug wear that quality petroleum-based products do. It is stain resistant and will not transfer its color to your rugs or floor. They can be custom cut and will keep cheap rugs from slipping or moving out of position.
Northern Naturals Eco Friendly Rug Pads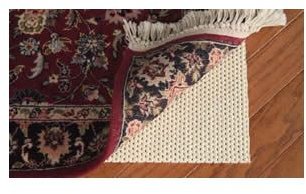 Northern Naturals provide a luxury Northern natural eco-friendly rug pad solution that is friendly to the environment and costs between $18 to $95. Their eco friendly rug pads are made completely from plant-based oils. They keep your rugs in place while having a small carbon footprint and can be cut to fit any rug. The textile is polymer coated and can be hand washed. It can be used on anything from hardwoods to marble to provide protection for your rugs.
Eco-Clutch Rug Pads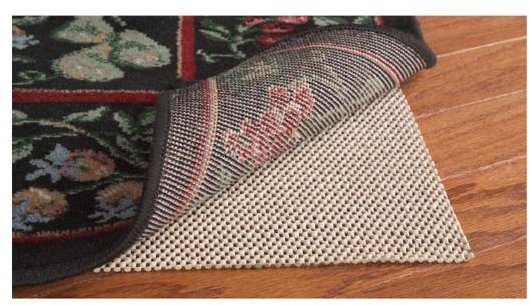 Green Culture makes eco friendly rug pads that provide your rugs with anti-slip protection. Eco-clutch rug pads are manufactured from earth-friendly materials made to protect your floors and rugs. The pads are coated with renewable polymer plant-based oils. They have a small carbon footprint and can be discarded safely with no impact to the environment, as they are biodegradable. They also provide your rugs with a little extra cushioning. They are very lightweight and these eco friendly rug pads are available in a variety of dimensions. The cost depends on size and varies between $30 to $260.
References
https://www.gcrugs.com/rug-padsunderlays/eco-clutch-rug-pad_4598_79.php
https://www.northernnaturals.com/natural-rug-pad/
https://www.costikyan.com/jadegreen/home.html
https://www.powersellerusa.com/greenpad-eco-friendly-rug-pad.html
https://www.landofnod.com/family.aspx?c=9761&f=192