Amazon Cloud Drive and Cloud Player Review: Greener Way to Store and Share Your Files on Multiple Devices
Storage Attached to Your Existing Amazon Account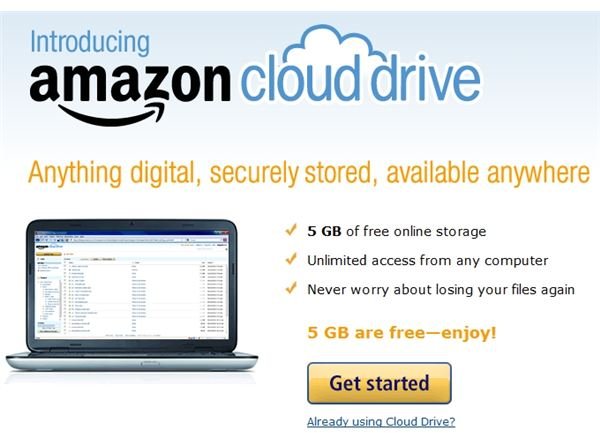 Since Amazon has rolled out its new Cloud Drive and Cloud Player services at the same time, a quick first glance might lead some to believe that the online storage service is simply for music files, but that's not the case at all. You can actually upload any type of file – document, photo, video, music or whatever – to your Amazon digital locker, which includes 5 GB of free storage.
If you already have an Amazon account (and these days, doesn't almost everyone?), you won't even have to come up with a new password to start using the service. Just sign on to your existing account, go to the Cloud Drive information page, click the Get Started button and agree to the Terms of Use. Then, you can start uploading right away. At any time after that, you can access your storage via the Amazon site.
So, getting started is easy – what about the rest? Read on for the rest of our Amazon Cloud Drive review.
Ease of Use (5 out of 5)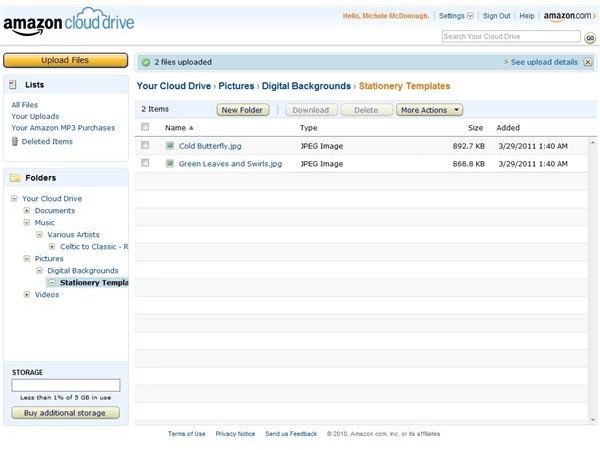 As mentioned, you access Amazon Cloud Drive via your browser – so you don't have to worry about downloading any additional software. The browser interface has a simple, straightforward design that makes it easy to upload, download or delete files with just a couple of clicks. This browser-based access also makes it possible to use the service on either a Mac or PC.
The simple interface design also allows you to quickly sort and organize your uploaded files. You can create new folders, delete items, move existing files and folders, and even copy items to a new location. If you delete a file, that file is moved to a special Deleted Items folder instead of being completely removed right away – a nice safeguard to help prevent from accidentally trashing important files. At any time, you can view files in this Deleted Items folder and choose to permanently delete or restore them.
You can easily see how much storage you still have available by glancing at the storage tracker in the lower left corner of the interface. There's also an option here that you can click to purchase more space, if needed. Additional storage plans can get pretty pricey for large volumes, though – I'll discuss that a little more later in the review.
Cloud Player (5 out of 5)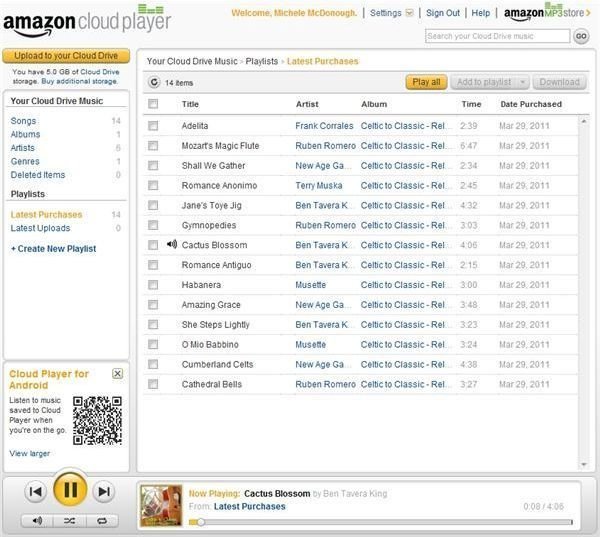 One of the real strengths of Amazon Cloud Drive is its integration with Cloud Player. If you store your music files online through this service, you won't even have to download them to listen – a great feature for anyone with a large music collection or anyone who wants access to their music on multiple devices.
If you're accessing your music library on your computer through your web browser, there is no additional software to download. In this case, Cloud Player is truly a complete "cloud" solution, compatible with Internet Explorer, Firefox, Safari for Mac and Chrome.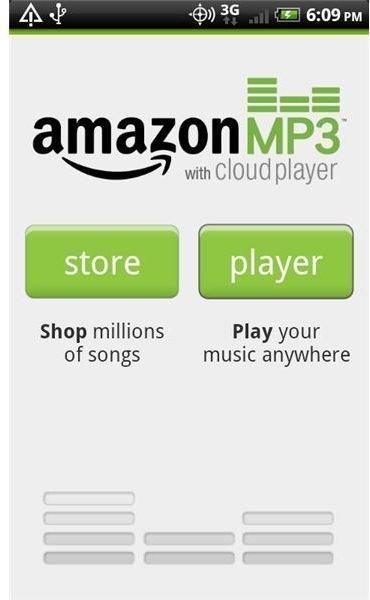 If you also want to listen to your music on Android devices, you will need the mobile version of Cloud Player that's included in the new Amazon MP3 app. With this app, you can also browse Amazon's MP3 store and purchase new items.
Any new MP3 purchased from Amazon and stored on Cloud Drive d_oes not count_ against your storage space limitations. This does not include old purchases that you manually upload, but it is a good deal going forward. So, basically, you can buy as many songs and albums from Amazon as you like from this point forward and never worry about it eating up your storage space.
Also, from now until December 31, 2011, if you purchase any MP3 album from Amazon, your Cloud Drive account will be upgraded to a 20 GB limit for one full year (from the date of your purchase). More details on that offer can be found here.
Price to Value (4 out of 5)
Since the first 5 GB of storage is free (and you can store as many Amazon-purchased MP3s as you like), the interface is easy to use, and the service is backed by the safe and reliable Amazon name, there's no reason not to check out Amazon Cloud Drive. At the very least, you can use the account to store important business documents or files that you don't want to lose.
Moving up to a higher storage plan may be a different story, depending on how much space you need. There are various add-on storage amounts available, but they all basically run $1 per GB a year. So, 20 GB will cost you $20 a year, 50 GB runs $50 a year – all the way up to 1000 GB costing $1,000 a year. These rates aren't too bad at the low end, when coupled with the ease of use and convenience factors, so it's a good option for personal users as well as many small businesses. However, if you need more than 100 GB, you're probably better off searching for other options.
Overall Recommendation (5 out of 5)
While the Amazon Cloud Drive service is clearly targeting home users, it's also a pretty good deal for small businesses – especially those who are leery of some of the other alternatives and don't have huge data storage requirements. The Cloud Player integration is a definite perk for those with large music collections who want to be able to access their library anywhere, including Android mobile devices. All in all, it's definitely worth checking out since the 5 GB plan is free.
References & Image Credits
Introducing Amazon Cloud Drive, Amazon Cloud Player for Web, and Amazon Cloud Player for Android, Press Release, https://phx.corporate-ir.net/phoenix.zhtml?c=176060&p=irol-newsArticle&ID=1543596&highlight=
Amazon Cloud Drive Official Site, https://www.amazon.com/clouddrive/learnmore/
Screenshots taken by author – images are property of Amazon.com.