Holiday Shopping Made Cheap
As the holiday season ramps up people begin thinking about how they should spend their hard earned dollars. People tend to focus so directly on their iPhones and iPod Touches, which makes many people think that this should be a good place to try to develop great holiday gift ideas. Since the iPod itself is not as expensive or permanent as something like a computer, it may be better to focus in on cheap iPod accessories for gifts to stuff into stockings or small packages. Here is a look at some of the best cheap iPod accessories that will work well under the tree this Christmas season.
Cases and Skins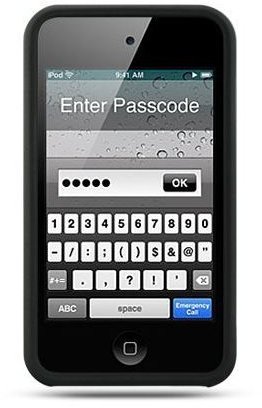 The iPod, especially the iPod Touch and the new iPod Nano, is a delicate technology that tends to go with you in a variety of locations and conditions. This leaves it up damage and trauma at all times, so many people think that the best iPod centered gift is going to be an iPod case. This can also be a very cheap iPod accessory, especially if you choose one of the sleek case options that are also less intrusive on casual iPod Touch use. The Soft Gel Silicone Skin cases can be found for only a couple dollars and are a great option for your iPod Touch, especially if you want to protect it from the more common dings and dirt that can affect the casing and touch screen.
Wristband
Especially for the smaller iPod such as the iPod Nano and the iPod Shuffle, the wristband has been a great option for bringing the iPod on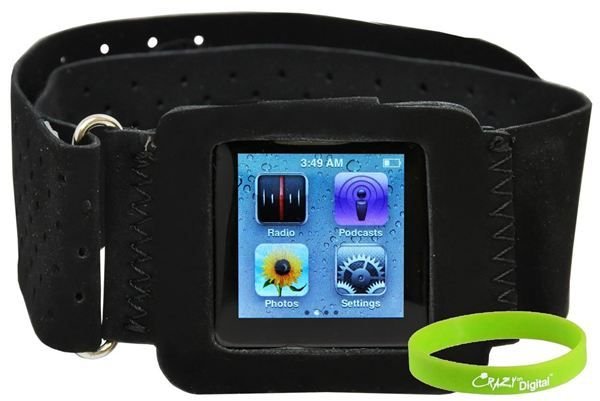 the go. The wristband was mainly introduced to make it easier to include the iPod into high impact aerobic activity without being forced to hold it, where it is then strapped either to the wrist or bicep. You can spend a little bit of money on these iPod wristbands, but for the most part they are a relatively cheap iPod accessory that maintains a price under fifteen dollars.
Browse Through Several iPod Wristband Options
Third Party iPod Car Accessories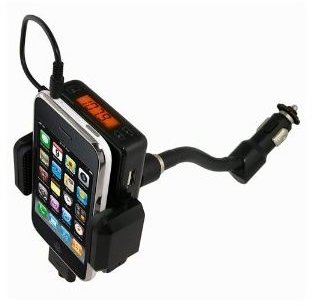 Many of the Apple produced iPod accessories carry a high price tag along with their reliable quality. Many of the cheap iPod accessories are produced by third party developers, especially those iPod car accessories. These iPod car accessories are usually split between those that are power adapters to use the car's cigarette lighter and those that allow the iPod to be played over the car stereo. If you are looking for an exceedingly cheap iPod accessory then you can look to find inexpensive iPod car accessories that will double up on these functions.
Miniature Microphone
One of the most interesting cheap iPod accessories that can also be used on the iPhone 4 is a miniature microphone. This miniature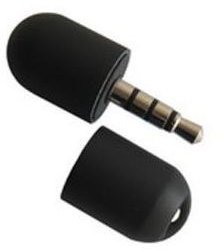 microphone can be plugged into the iPod quickly and you will have a better set of recording options for Voice Memos and other iPhone apps that will record audio. This is a great cheap iPod accessory gift if your user often takes notes with their iPod Touch, such as for interviews. The price is down to only a few dollars, which will also free up some holiday cash.
Buy the Miniature Microphone for the iPod Touch
Accessory Bundle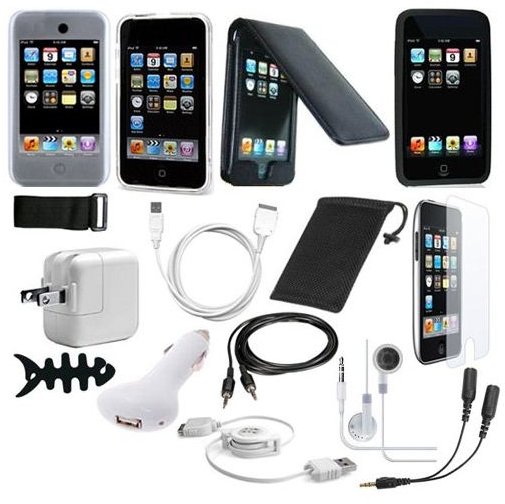 One of the best ways to really save money and end up producing a set of cheap iPod accessories is to look toward an iPod accessory bundle. What these bundles do is put together a fair number of common iPod accessories together at a reduced price. These cheap iPod accessories usually include things like chargers, sync cables, headphones, and other simple iPod accessories that are going to be useful to all users. What is great about many of these iPod accessory bundles is that they will often work for many different types of iPod or iPhones, so it will be good for users who want these iPod accessories for their phone as well. You may want to check out the iPod accessory bundle you are looking to purchase first to make sure of this, but the iPod Touch bundles will extend over to the iPhone without a problem.