Best 10 MP3 Players Reviews: Make a Knowledgeable Decision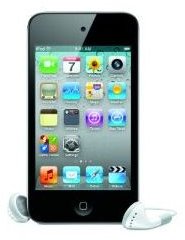 When you go MP3 player shopping, you need to read the best MP3 player reviews if you want to be about to know which one to get. What kind you buy depends on the features you are looking for. For instance, you might want a pocket MP3 player, or an MP3 with all the latest video viewing features. It all depends on your personal needs and desires.
MP3 players come in all sorts of sizes, styles, and colors. They have different features and work on different formats. However, there are still basic factors you should consider when reading reviews of the best MP3 players before you buy a cheap MP3 player or even an expensive one.
Take a look to see if the one you are looking at meets your needs. Do you want to take it with you while you are at the gym? Then you might want a small one. Or do you need it to use the next time you get stuck in the airport? Then, you'd be better off not going with a cheap one because you'll need a strong, sturdy model with a great battery. Also, you need to consider the brand name because good customer service comes with the better brands.
Apple's iPod Touch (32 GB)
The Apple iPod Touch is more than just your average MP3 player. It can be used for games, email, going on the Internet, playing music, watching movies, and more. The device is slim and easy to carry around in your pocket. With a memory of 32 GB, you can store up to 8000 songs and use it for 40 hours without charging. The touch screen player runs for $288.54 on Amazon.
The Zune HD (32 GB)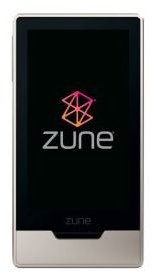 The Zune HD is known as one of the best portable music and video players you can buy with a 32 GB memory. It has a long battery life, OLED 3.3" display, and a HD radio tuner. You can store up to 8000 songs or HD videos of 10 hours. The player is Wi-Fi integrated and thus you can download songs and games online whilen you're surfing the web. It runs for $204.99 on Amazon. With Zune accessories, you can enhance its capabilities.
SanDisk Sansa Clip (4 GB)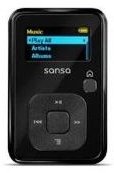 This 4 GB player has a built in belt clip, good sound quality, and sells for a very low price at $40.08 on Amazon. It features an SD card slot, voice recorder, FM tuner, and Rhapsody DNA. However, it's battery life isn't as good as other models, but still manageable at 15 hours. The FM radio has 40 preset channels and you can store up to 1000 songs in the SanDisk Sansa Clip.
Sony X-Series Walkman (16 GB)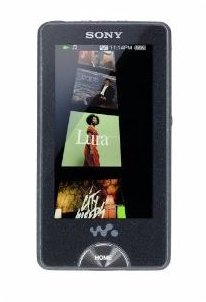 Sony X-Series Walkman is considered one of the luxury models with a 16 GB memory. It has a 2" touch screen with OLED technology, supports both Mac and Windows, supports YouTube, Wi-Fi, and has built in noise cancellation feature for better sound. It is, however, a bit pricey at $298.27 on Amazon. This model allows you to store up to 4,000 songs and lets you enjoy uninterrupted music for up to 33 hours without charging the battery more than once.
Apple iPod Nano (8 GB)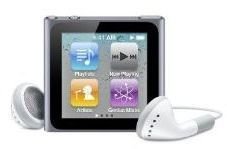 Another offering from Apple is the iPod Nano, which features a small size, FM radio, pedometer, and Genius mixes. With a capacity of 8GB, it cost around $143.45 on Amazon. The player has a touch screen and built in belt clip. Fashion conscious folks will love that it comes in silver, gray, blue, green, orange and pink. With a single charge, you can enjoy audio for 24 hours and can store up to 2000 songs on Apple iPod Nano.
Cowon D2 (16 GB)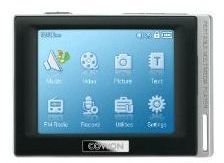 While the Cowon D2 has been on the market for awhile, it still shows well in the best MP3 player reviews. The 16 GB model has a LCD touch screen of 2.5", FM tuner, USB connection, and high quality sound. The battery lasts for 52 hours on single charge and watch movies for 10 hours. While you can expand the memory, you can also get firmware updates online with the Wi-Fi function. The player costs for more than $300 on Amazon.