Must-Have Philips GoGear Vibe Accessories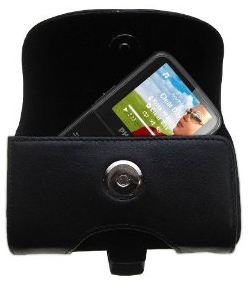 Philips GoGear Vibe
The Philips GoGear Vibe is an affordable mp3 player that also supports photo viewing via its full color viewing screen. It has an efficient battery life but if you are always using it, you may need to have extra power always ready to support it. If you bring it everywhere you go, it's also a good idea to have backup power supplies whether it is an extra battery or a charger. If you are looking to cover these bases, here are best Philips GoGear Vibe accessories that can help you out.
Horizontal Black Leather Case
This is a GoGear Vibe fitted case, classically designed with leather case that should look good on any Philips GoGear Vibe device. The leather case is hand-made from high quality black leather with a smooth lining. Users of the Philips GoGear Vibe can store their device in style with this leather case. This leather case protects the device from scratches, while its secure magnetic snap closure allows for quick and easy access to the Philips GoGear Vibe.
Price: $39.95
Deluxe Kit includes a USB cable with Car and Wall Charger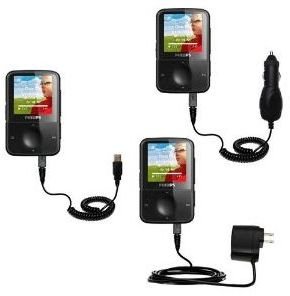 This kit includes 2 ways for you to charge your Go Gear Vibe's battery. These are the car charger and the wall charger. Whether you're at home or in your car, you will be assured that you will never run out of power. These chargers have built-in protection for short circuiting and overcharging so all you need to worry about is finding somewhere to plug it in. For computer connectivity, you're also covered because this kit includes a USB cable. It lets you manage the content of your MP3 player from any computer that supports USB connectivity.
Price: $44.95
Tuff-Luv Leather Case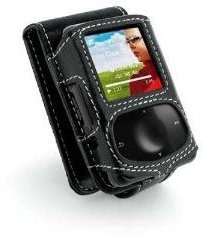 You can use this leather case cover to protect your MP3 player from scratches and bumps with its strong design. Not only does it provide protection for you MP3 player, it also looks good with its elegant leather material and overstitching design elements. This is definitely one of the Philips GoGear Vibe accessories for people who like to look good while using their MP3 player.
Price: $27.99
Universal Charging Station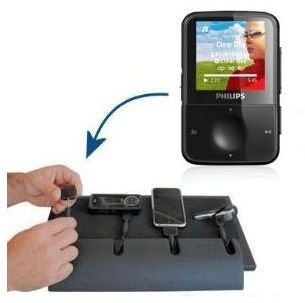 Supporting TipExchange technology, this wall charging station supports several types of mobile devices, one of which is the Philips Go Gear Vibe. If you have a lot of mobile devices, whether it is an MP3 player, a mobile phone, a PDA, a digital camera or something else, chances are you can charge its battery with this charging station which can simultaneously charge 4 devices at a time. It has a built-in protection for overcharging and short circuiting so your devices will be safe while they are plugged in.
Price: $49.95
Flexible Car Windshield Holder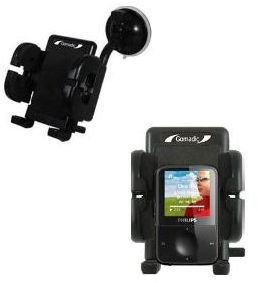 If you use your MP3 player more than you car stereo system, it would be advisable if you use this windshield holder. It gives you the chance to secure your MP3 player in your car while still being accessible for you to use. It can be adjusted to a position that is most efficient for you and how you move things around in your car, especially if you have a lot of stuff. It also lessens vibrations so you or your passengers can still view photos in your Go Gear Vibe even if the car is moving. Its design include rubber pads so you can be sure that your MP3 player will be safe from scratches will being in the windshield holder.
Price: $24.95
High Capacity Rechargeable External Battery Pocket Charger
Sometimes, you may need extra power when your battery runs out but you may also find yourself without a charger or a power source for your charger. In these cases, this rechargeable external battery will definitely come in handy. It comes with a charging kit for you to charge it with. Once charged, all you need to do is to plug it into your Go Gear Vibe and you're good to go. It is very compact so it would be very easy for you to carry it around without adding bulk.
Price: $49.95