Buying Guide & Recommendations: Sony Walkman S Series Case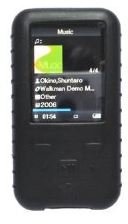 Sony Walkman S Series case products are varied in terms of design and features. Some of them also come packaged with other types of accessories like chargers and belt clips. Here are the best products that range from standalone cases to those packaged with other accessories.
1. Premium Black Silicone Skin
With a tough-looking design, this protective case for Sony Walkman S series gives your media player maximum protection from all kinds of damage like scratching, scraping and abrasions. This protection comes with easy access to the device's control buttons making it comfortable for you to use. It fits perfectly with Sony Walkman S615-718 and NWZ units. You can buy it from Amazon.com for only $1.80.
2. S Series TPU Silicone Case, Screen Protector and Wall Charger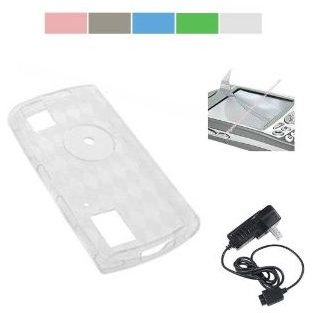 This cover provides skin-tight protection for your media player plus a handy way of carrying it around thanks to the included belt clip. This package of accessories also includes a non-adhesive screen protector that prevents scratches as well as glare so you can still have a clear view of your screen while protecting it. Also included is a charger that comes in handy for travel and as an extra. Its clear design lets you show off your device but you can also avail of other colors available such as pink, gray, blue and green. You can still get it from Amazon.com for $7.99.
3. Tuff-Luv Slim & Lite Silicone Case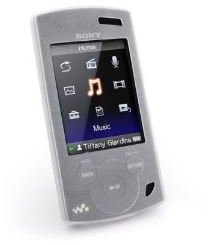 Tuff-Luv Slim and Lite silicone case is specially treated with an anti-static coating and it features access points for all the control buttons on your device. It is designed to let you easily slip in your device into it while still being strong enough to provide protection against scratches, dirt and impacts. You can purchase it online from the same trusted online shop, Amazon.com, for $9.49.
4. Protective Case for the NWZ-S600 Series Sony Walkman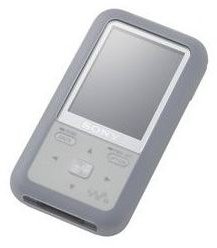 This silicone protective case looks best with the white S600 player, but it should also look great with other colors because it has a minimalistic look that offers an elegant style for your device. At the price of $5 from Amazon, it comes with a screen protector sheet that provides maximum protection from objects in your purse which may cause scratches on your screen.
5. Durable Soft Thermoplastic Rubberized Skin Case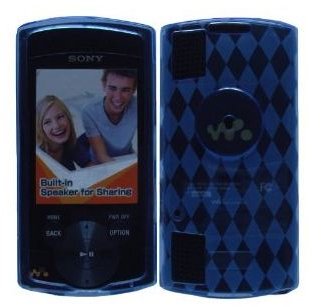 The skin case has access points for control buttons and ports for the media player, making it an efficient protective case. It comes bundled with a screen protector, a belt clip for portability and a fishbone keychain. The main draw for this accessory bundle is still the cover's capability for protecting the device from scratches and dirt, as well as all kinds of impacts thanks to its rubberized design. You can get it for $5.74.
6. Black Athletic Sports Armband Cover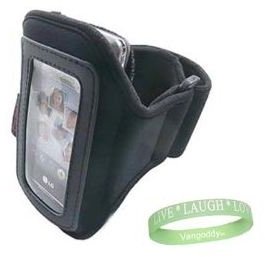 This armband case is designed specifically for rigorous activities. It secures your media player and protects it from all kinds of impacts that it may suffer while it is strapped on your arm during exercise activities. This is ideal for people who want to listen to music while they are working out but want to keep it to themselves. You can buy it for $10.85.
7. Neoprene Workout Armband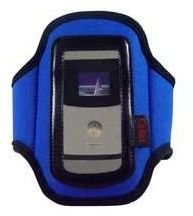 Like the two previous items, this armband case is designed to be worn when doing exercise activities while securing your media player. Its adjustable Velcro straps let it fit all sizes of arms. It offers comfort thanks to its neoprene material that composes its inner linings. This package comes with a wall charger that gives you the ability to have a fully charged Walkman device wherever a wall socket is available. You can buy it for $13.95.
8. Tuff-Luv Veggie Leather Case Cover – Black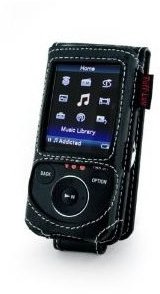 Its stylish stitched leather design gives it an elegant look while providing easy access to control buttons and ports. You can use the removable belt clip if you want to carry it around your belt. Even though it is made of leather, it still is soft and comfortable so you can carry it in your hands for long periods of time. You can buy it for $7.48.
9. S Series Walkman Silicone Case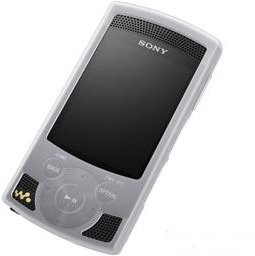 Flexible and soft to the touch, this silicone case from Sony provides comfort as you handle your media player. It fits perfectly to the shape of the device. With good alignment to the control buttons and port for the USB cable, users can easily use the device like the case is not even there. At the price of $19.95 from SonyStyle.com, a screen protector is already included to prevent scratches on the screen display. If durability and simplicity is what you're looking for, this is a case that will satisfy you.
10. Tuff-Luv Apocalypse Series Leather Case Cover – The Tree of Life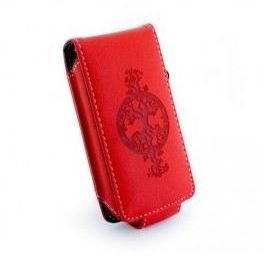 This stylish red leather case is hand crafted and specifically designed to fit your Sony Walkman device. It is made of tough yet soft leather so you can expect comfort for you and maximum protection for your device. You can get it from Tuff-Luv's official online store for $28.48.
These ten protective cases for Sony Walkman S Series are some of the best choices available to you in terms of design, functionality and even value especially if you consider the multiple accessory packages. Listed Sony Walkman accessories from one to eight are all available online from Amazon online market while the last two can be purchased from their official manufacturer's website.
References and Image Credits