Having the right Sony Walkman MP3 player accessories can certainly increase your enjoyment of your MP3 player. The Sony Walkman is considered by many to be at the top of the list of the best MP3 players of 2010. Its ease of use and compatibility with nearly every music format gets it a lot of high marks from users.
When it comes to the best Sony Walkman MP3 player accessories for you, it all depends on your needs. Here are what we found to be the top 10.
1. Walkman Cradle with WM-Port BCRNWU7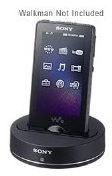 At the top of the list is this compact charging cradle. This offers an easy way to charge your Sony Walkman. With easy data synchronization with your PC it also serves as a connector for your Sony portable speakers for MP3. Available for as little as $40 on Amazon.
2. AC Adaptor AC-NWUM50

This is one of the most useful items as it allows you to charge or directly power your compatible Walkman video MP3 player. Great for when traveling and available for under $38 on Amazon.
3. Walkman Clock Radio ICF-C8WM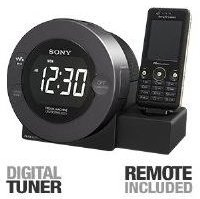 This clock radio gives you the option of waking up or falling asleep to music on your Sony Ericsson mobile phone, favorite radio station, or your Walkman MP3 player. The AM/FM tuner has 30 pre-set options, big LCD for easy reading, auto time set, dual alarms and a remote control. Amazon offers it for around $70.
4. Walkman Speaker Dock SRS-NWGU50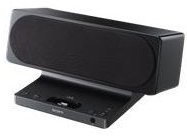 Plug your Walkman into the speaker dock and enjoy your music out load. With a bass boost integrated for richer sound, this dock delivers powerful, crisp audio with 20W, and offers an "IN" jack for an additional device. Includes a remote control and available on Amazon for $106 – $150.
5. Fashion Earbud Headphones MDR-E10LP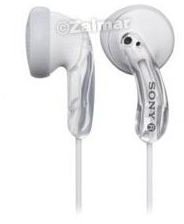 At just about $10 on Amazon, these earbuds let you listen in style and comfort. Super lightweight with 13.5mm drivers for minimal distortion and magnets of neodymium for bass and treble. Available in nine attractive colors to match your mood.
6. Sony EX Earbuds MDR-EX33LP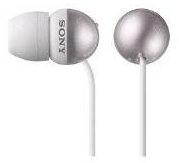 A favorite among Sony Walkman MP3 player accessories, these earbuds come in five stylish colors. They feature powerful 9mm drivers for great bass and 6-23,000 Hz for wide ranging response. You get a Y-cord and silicone hybrid earbuds that come in three different sizes for maximum comfort. Get them for about $20 on Amazon.
7. S Series Walkman Silicone Case NWZS540US

This will provide much-needed screen protection for your S Series Walkman video MP3 player. This silicone case has an included screen protector sheet for the ultimate in protection from scratches for around $20 from Amazon.
8. Walkman Sport Armband CS-E006ARM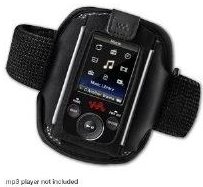 With this great accessory you can take your E or S series Walkman with you on your morning jog. The armband features a reflective stripe and concealed pocket to hold your money, credit card or keys while exercising. Get it for $32 from Amazon.
9. Walkman Bluetooth Adapter WLA-NWB1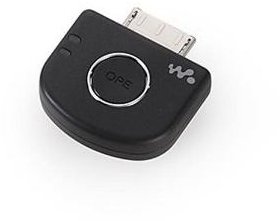 Coming in easily among Sony gadgets for under $100, this Bluetooth adapter lets you stream your Walkman MP3 music to compatible Bluetooth devices. With a 30-foot (10m) range you can listen to your tunes while manning the barbeque. But it only for $70 from Amazon.
10. Car FM Stereo Transmitter DCC-FMT3
This transmitter allows you to use your FM radio to listen to your MP3 music through your car stereo speakers. Plug it into the car DC power outlet, attach the 1.5m magnetic antenna to a metal part of the car and dial in one of the 12 frequencies. It will work with all portable music units that have a stereo headphone jack. Buy it for less than $30 on Amazon.
You really can't go wrong with any of these choices. With nearly all these Sony Walkman MP3 player accessories costing under $100, they won't empty your wallet either.
References
Images and Sources: Amazon.com