Reviewing the Best Zune HD Cases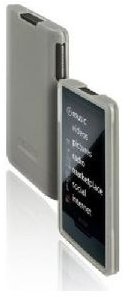 The Zune HD functions as an all-around digital media player. It features wireless sync technology and the capability to play high definition video and radio. It is accentuated by a lovely touchscreen. This kind of device needs all the protection it can get from the elements and the daily bumps it can acquire from being carried around in bags or pockets. That is where cases come in.
Incipio NGP Case for Zune HD
This is a carrying case that is resistant to impact thanks to its soft and ultra-thin design. This seemingly weak design that provides cushioning and protection from dirt is also resistant to elongation and tear, so you do not have to worry about it being too fragile for you because it is not. It is also guaranteed not to fade and to get sticky. As far as comfortable but sturdy Zune HD cases go, this is a top pick. It includes a cleaning cloth and a surface protector. You can purchase this from Amazon.com for $24.99.
GTMax Premium Durable Leather Flip Carrying Case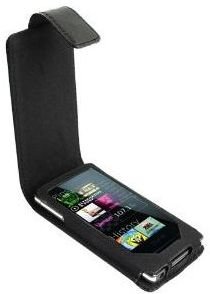 This is a simple yet elegant leather case that gives you a sense of style. Looking pretty is not the only feature of this carrying case; it is also sturdy thanks to its smooth synthetic leather and its heavy duty stitching design. It has access points that let you use data cables, headphones and chargers without the need to remove the case from the Zune HD. You can buy it for $6.99.
Mivizu Hard Candy Zune HD Case Cover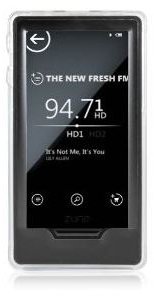 This cover case that is specifically designed for the Zune HD features a hard crystal rubber design that lets it hug the body perfectly while still providing protection from impact and dirt. It comes in several colors so you can have a lot of ways to show your personality. Functionality of the player is not affected because of the access point provided by this case that lets you charge your Zune, plug a set of headphones into it and transfer data via the data cable without removing the case. You can buy it for $9.95.
Premium Black Thick Gel Silicon Skin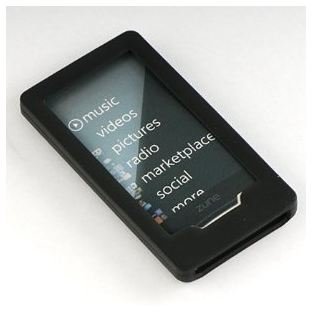 Using a thick gel silicone material, this skin cover provides an elastic yet sturdy protective cocoon the envelopes your Zune HD. It fits perfectly and it is designed to be gentle to your player while you are inserting it into the cover. It also features access points so you don't have to remove it if you want to connect the different cables and accessories for your Zune HD. You can buy it for $2.81.
CTA Digital Poly Leather Case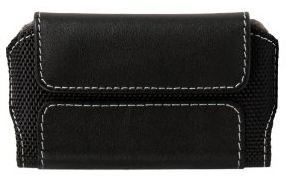 If ease of carrying and access is your focus when picking the right kind of case for your Zune HD, this leather one is a great choice. It is sturdy enough to protect your media player from scratches and impacts. It also features a belt clip that lets you carry it around easily while providing easy access whenever you need it. You can buy it for $5.99.
Conclusion
Each of these cases offers something different. Depending on your needs, you will need a specific kind of cover for your Zune HD. However, do notice that the number one priority for all of these cases is their ability to protect your portable media player.
References and Image Credits
Incipio NGP Case, https://www.amazon.com/Incipio-NGP-Case-Zune-Clear/dp/B002RWJDP2/
GTMax Premium, https://www.amazon.com/GTMax-Permium-Durable-Leather-Carrying/dp/B002YC25TQ/
Mivizu Microsoft Crystal Protector, https://www.amazon.com/Mivizu-Microsoft-crystal-protector-designed/dp/B00329WPRC/
Premium Black Thick Silicon, https://www.amazon.com/Premium-Black-Thick-Silicon-Microsoft/dp/B002WB433U/
CTA Digital Poly Leather Case, https://www.amazon.com/CTA-Digital-Poly-Leather-Player/dp/B003V8B3F4/